Drama Riview
4 Things You Need To Know About Park SeoHam The Handsome BL Actor Stealing Hearts in "Semantic Error"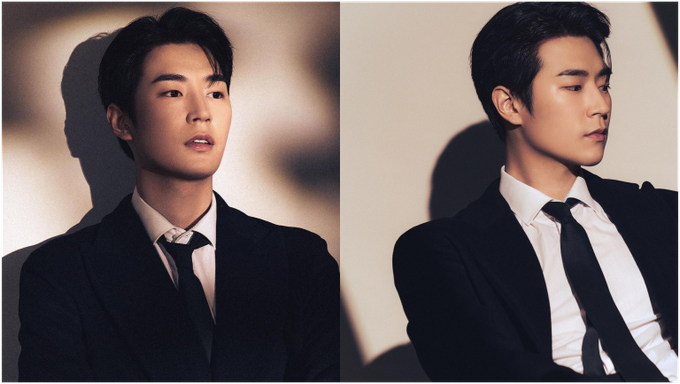 The actor that everyone has a crush on, Park SeoHam is the new fan favorite due to his stellar performance as the psycho sunbaenim in the BL K-Drama "Semantic Error". The handsome actor has been making waves online since the first episode of the series aired, with many viewers complimenting how incredible he looks, his acting skills, and his chemistry with costar DONGKIZ's JaeChan.
New to him? Well here are 4 things you might want to know about him.
1. He is an idol
This is not his first time in the spotlight as he initially made his debut as an idol with the group KNK in 2016. Gaining recognition for his captivating facial expressions, dynamic dance moves, and vibrant rap skills, although he left the group in 2021, fans are still excited about the singer and rapper's budding music career and hope he returns to music soon.
2. He was a "Fashion Terrorist"
His red ensemble look might just have been a normal style for him. Looking at him now, one might be surprised when they read or hear that he didn't have a sense of style. In an interview with Singles Magazine, he revealed that he was trying to change his style and dress better. Looking up to idols like EXO's Kai, BTS' RM, or GOT7's JinYoung who he felt dressed better. He also said he studies by watching things like "how a guy can dress well" on YouTube. Well, all that studying paid off because the idol looks like a model straight off the runways now.
3. He is a kid at heart
When asked who in KNK had the mentality of a child, without any hesitation, all the other members pointed to him. It speaks to his charming, bright, and playful personality that many find very adorable. Even from the behind-the-scenes contents of  "Semantic Error" viewers get to see just how adorable his interactions with his costars and staff are.
4. His budding acting career
Sure, many might now recognize him from "Semantic Error", but this is not his first time acting. Before this, he has notably starred in web dramas like "Necessary Dating Education", "Just one bite" and "One Fine Week 2". He also starred in the TV series "20th Century Boy and Girl". Before he debuted as an idol, he trained with JYP Entertainment to become an actor. Gaining invaluable experiences, many would say he is on track to becoming an excellent actor.
Bonus
He is a huge Harry Potter fan
[승준] 회초리가 아니라 마법이 써지는 지팡이 😊 pic.twitter.com/Y5KeRKsWif

— 크나큰(KNK) (@KNKOfficial220) March 11, 2017
SeungJun Potter (SeungJun was his former name before he changed it to Park SeoHam) as many fans used to call him, for his love and borderline obsession with the magical character. He visits exhibitions, stores and even recites some of the magical spells and reenacting scenes from the film series while his former members happily played along.
He is also a fan of Digimon and Pokémon
He knows so many facts about the series and its characters. And he often thrills and pranks other members by making sounds similar to various characters from the series.
He has a long list of celebrity friends
Having trained with JYP Entertainment and Big Hit (now HYBE) Park SeoHam's friend card is quite remarkable. From BTS members to GOT7's Jackson Wang, and SF9's DaWon to name a few, the actor over the years seems to have racked up a long list of talented friends. He is said to be especially close to BTS' Jin.
Be sure to follow the actor on Instagram for more updates.
Are you watching "Semantic Error"? Share with us some of your favorite moments from the BL so far in the comments section below.