Entertaiment
5 Female Idol/Soloist Subunits We Would Love To See In 2022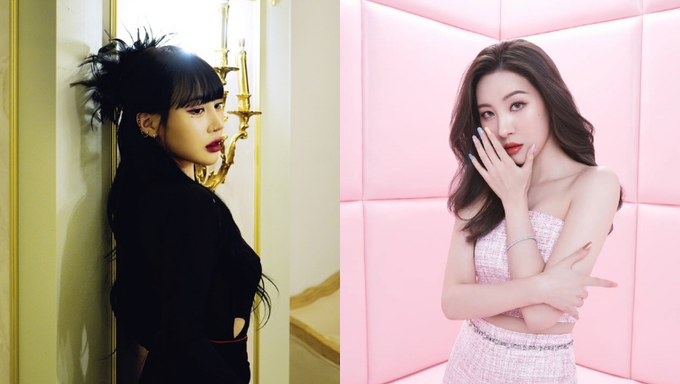 One of the most exciting forms of collaboration among artists in the K-Pop industry is through subunits because it allows for a new brand of sound to emerge that is unique and original to the artists that create them. While subunits within K-Pop groups are quite common, those between idols and soloists or idols from different groups, such as TOHEART (formed by SHINee's Key and INFINITE's WooHyun) are rare and thus, even more appealing.
Here are 5 female subunits we'd love to see in 2022!
JAMIE and SunMi are both powerful women and extraordinary artists who bring their own worlds to the table. The reason why we think that a simple collaboration just wouldn't suffice is that their unique musical styles and creative wealth deserve an album, at the very least.
The golden songstresses of the Korean entertainment industry, IU and BLACKPINK's Rosé would be double the force to be reckoned with as a subunit. With both artists being singer-songwriters, their music would go down in history for being some of the best we've ever heard.
There can only be one word to describe the dream power duo that is SoYeon and ChungHa coming together to create a subunit: explosive. Both SoYeon and ChungHa have a knack for being bold and experimental so it isn't hard to imagine how iconic their music would be.
Two of the best rappers in the Korean music scene, MoonByul and LE are also incredible producers, composers, and lyricists in their own right. If the two were to form a subunit, it would positively break the internet and music charts alike. 
Both Momo and SeulGi are masters of performance and the true aces of K-Pop. Their natural, unrivaled charm combined with their artistic genius would make for the subunit of our dreams. Needless to say, we're manifesting this phenomenal duo until it materializes in reality.
What subunits would you like to see this year? Share your thoughts with Kpopmap in the comments section down below!
Still not following Kpopmap? Follow @kpopmap