Entertaiment
5 Male K-Pop Idols As Valentine's Day Gifts We'd Like To Receive From Them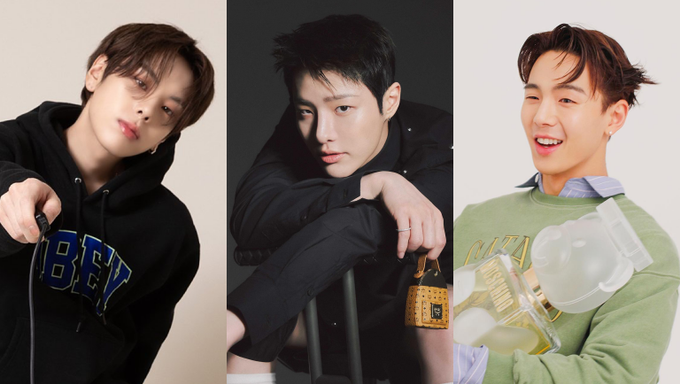 Valentine's Day is a day of love and expressing it to the special people around you. What better way is there to tell someone that you care about them than getting them a gift on Valentine's Day? 
Imagine if your bias was embodied into a romantic Valentine's gift given to you just to make you feel special. Some idols already exude a certain vibe that could be likened to Valentine's gifts.
So, we've reimagined some K-Pop idols as the type of gift we think they would represent for a romantic holiday like Valentine's Day. 
Note: This article is just for fun. The list is in no particular order.
Self-photoshoot studios are the latest trend in Korea and would make the perfect Valentine's gift/memory to make the day special. This gift perfectly represents Jang DaeHyeon as every moment stanning him feels like creating the most special memory. It also matches his selfie king status with both a cute and sexy side. 
These days, workshops where you can make your own perfume are all the rage. ShowNu is known for his bear-like presence and warm aura that feels like a hug to fans. If he was a Valentine's gift, he would be a custom-made perfume that you could wear on you the whole day. The lovely and fragrant nature of the perfume would also be a mood booster much like ShowNu is. 
3. WOODZ – A piece of couple jewelry
Be it a couple bracelet or ring, they are both like WOODZ who is the kind of artist who loves being connected to the people he cares about. He is close with his friends and fans alike. WOODZ's aura is much like a couple accessory that constantly reminds you that you are special whenever you look at it and that you can carry with you wherever you go.
4. GOT7's JinYoung – A book that reminds him of you
GOT7 JinYoung's favorite pastime is reading. The hobby suits him well because there is so much joy and emotion found in between the lines of books and many Ahgase get the same experience from stanning him and GOT7. Imagine receiving a book from JinYoung that reminded him of you. It would be sentimental and heartfelt, much like JinYoung's aura.
Everybody knows that Bang YeDam has honey vocals that make your ears melt. If he were a Valentine's day gift then he would be a romantic serenade that sweeps you off your feet as he sings you a love song. That is already how it feels to hear his golden vocals whenever he performs.
Would you like to receive one of these idol gifts for Valentine's Day? Let us know in the comments.
Which K-Pop idol Valentine's gift would you like to receive the most?
※You can vote multiple times without sign in.
WEi's Jang DaeHyeon – A self-photoshoot studio session
MONSTA X's ShowNu – A perfume that he made you
WOODZ – A piece of couple jewelry
GOT7's JinYoung – A book that reminds him of you
TREASURE's Bang YeDam – A romantic serenade
Still not following Kpopmap? Follow @kpopmap