Entertaiment
5 Reasons Why Baro Lives In Our Minds Rent Free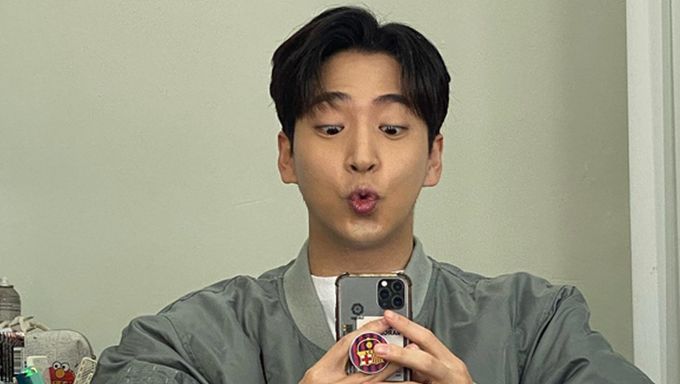 Baro is one of the K-Pop idols who's dearly revered by fans for his incredible talents that are even made special by his endearing and warm nature. Having made his official debut with the group B1A4 back in 2011, the idol has gone on to wow the world with his incredible musical and acting skills. Although he left the group in 2018, his long-standing relationship with fans continues to grow with more gaining interest in the idol and actor. 
Do you know about him? If not, here are some reasons you might want to check him out. 
1. He is the energizer that keeps you happy
Baro is one of the K-Pop idols who are just as popular for their comedic moments as their music. A variety show favorite, the idol who was regarded as the energizer of the group B1A4, is widely recognized for his comedic skills and his innate ability to make everything feel brighter and better. Quick quitted responses, funny reactions, and a presence that immediately puts one at ease, with Baro, it seems you are guaranteed to have a great time. 
2. He is very athletic
The idol prior to his military enlistment has regularly shown his impressive athleticism while participating in sporting events like the "Idol Star Athletics Championship (ISAC)". Known for his breathtaking tiger-like speed and agility, since he started participating in the event, he has won 12 medals from the competitions he competed in. Making him one of the top winners of the competition. Judging from his Instagram updates, the idol seems to have taken an interest in boxing. A recreational activity or a potential career path, we are excited to watch him excel in this field too.
3. He is a versatile actor 
One of the many talents that have made Baro popular is his dynamic acting skills which have garnered him. Many fans and interest in the K-Drama world. Having made his acting debut in "Reply 1994" he has become a K-Drama faithful, lending his acting skills to hit dramas like "Angry Mom", "Level Up", and "Melting Me Softly". He recently made several appearances in the drama series "IDOL: The Coup" as a successful producer who has a history with the girls and eventually helps them achieve their dreams. He is also starring in the new Disney+ drama "Grid". 
4. His musical talents
The rapper is known for his rich and deep tone that often leaves first-time viewers in shock and often wondering how such a deep voice can come from a petite human. Heavily influenced by the hip-hop scene, his music is always fresh, dynamic, and urban. Asides from his rap, he is also known for his beatboxing skills, always thrilling fans with his talents at concerts and fan meetings. He is also a bonafide songwriter, having lent his writing skills in the production of almost all the songs on B1A4's albums. 
5. He takes the best boyfriend material pictures
With his soft visuals, gentle nature that projects a very warm and welcoming aura, it is safe to say that Baro is one idol that might be many fans' ideal type. And with pictures like these, this assumption might just be fact. Knowing his angles, he looks effortlessly chic and cool in his pictures. Giving a mix of a fashion model and the boy next door vibes, while still radiating that magical glow that naturally attracts you to him.
Need regular updates about the idol? Click here to follow him on Instagram.