Drama Riview
6 Actors Who Would Be Perfect For The Roles Of Lee DaRim & Yoon HoYoung Alongside Nam YoonSoo In The Upcoming Webtoon Based Drama "Borrowed Body"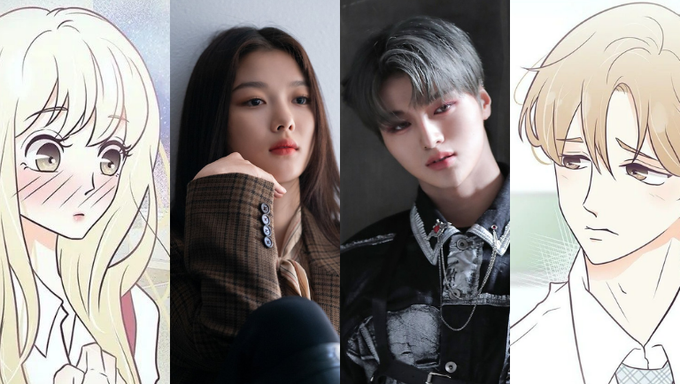 In recent years, webtoon-based K-Dramas have garnered more and more popularity, creating a flux of audience for both mediums of art. There were innumerable webtoon-based K-Dramas that found great success globally in 2021 and in 2022, there are already tens that have been revealed to be getting an adaptation.
The latest webtoon to join this incredible roster of webtoon-based dramas is "Borrowed Body" created by author Park SeGye, which has not only confirmed production by Kakao TV but also has a leading actor! The adaptation is set to have 15 episodes of 20 minutes each, the filming for which is scheduled to begin soon.
"Borrowed Body" tells the story of three high school students, whose lives get inexplicably intertwined when a strange accident stirs them up. Lee SangYoo is an outcast at school who hides deep emotional wounds, making him reserved and unassuming. However, he is shunned at school because of malicious rumours that were spread about him. SangYoo has unrequited romantic feelings for his childhood friend Lee DaRim, an all-rounder when it comes to academics as well as sports, who in turn, has a crush on Yoon HoYoung, her childhood friend and the popular boy at school.
What would have been a normal school year, however, is turned upside down when SangYoo and DaRim switch bodies, leaving them to experience the same world from a whole new perspective. Hilarity, love triangles, and most importantly, growing pains ensue as these three individuals navigate their feelings and emotions through a complicated web of relationships.  
Take a look at the webtoon below!
Playing Lee SangYoo, one of the central protagonists of the story, will be Nam YoonSoo, the versatile and immensely talented actor you have previously seen in dramas like "The King's Affection", "Extracurricular" and more. 
While SangYoo, DaRim, and HoYoung were all best friends ever since they were little children, HoYoung and DaRim remained close whereas SangYoo drifted apart. HoYoung and DaRim are often teased for being a couple, especially because all of HoYoung's ex-girlfriends seem to look like DaRim but he claims that he has known her as a friend for too long to have any romantic feelings towards her. DaRim however, harbors a secret crush on HoYoung but is unable to express her love, much like SangYoo.
Unable to deal with HoYoung's rejection, DaRim retreats to being HoYoung's best friend but it eats away at her from the inside. Despite being active and bubbly at school, she's often upset and despondent when no one's around, hoping for a miracle to change her life.
Based on the characterization and visuals of Lee DaRim and Yoon HoYoung in the webtoon, we at Kpopmap, picked 6 idols/actors we think would be perfect for the roles in the drama adaptation of the same. 
Lee DaRim
DaRim is lively, intelligent, and athletic but she refrains from sharing her deepest thoughts with others. She has had feelings for HoYoung ever since kindergarten or perhaps even before that and she cannot help but feel jealous of HoYoung's girlfriends. She is protective of her loved ones and has a "perfect" image.
We think Kim YooJung, Lee YuBi, and Kim SoHyun would be amazing in the role of Lee DaRim. Vote for your pick in the poll below!
Who should play Lee DaRim?
※You can vote multiple times without sign in.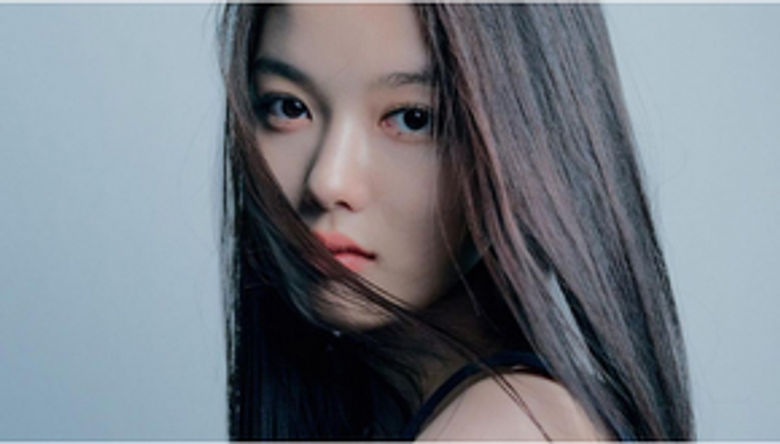 Kim YooJung
Lee YuBi
Kim SoHyun
Yoon HoYoung
HoYoung is sensible, mature, and knows how to stand up for his morals. He loves being in love but he has admittedly never seen DaRim as a potential romantic partner. However, he deeply cares for her and soon realizes his true feelings for her as the story progresses. He is friendly, good-looking, and possessive.
We think DRIPPIN's Cha JunHo, NCT's JaeHyun, and TREASURE's JiHoon would be perfect for the role of Yoon HoYoung. Vote for your pick in the poll below!
Who should play Yoon HoYoung?
※You can vote multiple times without sign in.
DRIPPIN's Cha JunHo
NCT's JaeHyun
TREASURE's JiHoon
Note: The aim of the vote is for Kpopmap readers to share their opinion about their preference for the cast. It is not affecting the cast of the production team.
If you are interested in other drama adaptations of webtoon and their dream cast, you can check out our previous articles: "The Moon That Rises In The Day", "Love Alarm", "Something About Us", "Cohabit That Is Knocking Me Over With A Feather", "True Beauty", "Sweet Home", "A Good Day To Be A Dog", "Itaewon Class", "Lookism", "The Remaried Empress", "Gorae Byul – The Gyeongseong Mermaid", "There Must Be Happy Endings", "Now I'm Taking A Break From Dating", "Weak Hero", "Delusion", "Yumi's Cells Season 2", "See You In My 19th Life" and more.
Are you excited for "Borrowed Body"? Share your thoughts with Kpopmap in the comments section down below!
Source link