Entertaiment
7 Musicals Starring K-Pop Idols In The Cast That Will Be Showing In 2022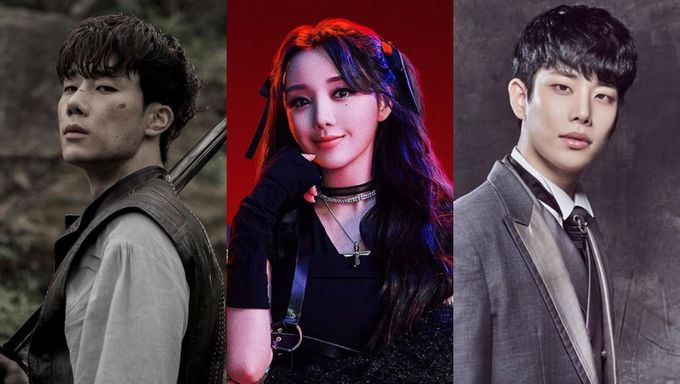 K-Pop idols have always been praised for being multi-talented. Whether they are good at variety shows or talented at producing music, K-Pop fans love to see their favorite idols branching out into new fields. 
One of the fields that have seen an increase in popularity is the musical industry. More and more K-Pop idols are venturing into musical acting and taking on challenging roles and performances.
So, we've compiled a list of the musicals that will be on in 2022 starring K-Pop idols in the cast. 
Note: This list will be updated throughout the year.
1. "KLIMT: Into the Time of His Soul"
What it's about: It tells the heartbreaking story of master artist Gustav Klimt. 
Cast: Kwak DongHyun, E'LAST's SeungYeop, and more
When: Oct.12, 2021 – Mar. 1, 2022
2. "EQUAL"
What it's about: It is set in 17th century Europe and explores the friendship between a patient and a doctor. 
Cast: Jeong JaeHwan, 2PM's Jun.K, NU'EST's BaekHo, Golden Child's Hong JooChan, V.O.S Kim KyungRok, and more.
When: Dec. 31, 2021 – Feb. 20, 2022
3. "Jack the Ripper"
What it's about: It tells the story of a detective trying to solve a serial killer murder case.
Cast: Uhm KiJoon, FTISLAND's HongGi, INFINITE's Nam WooHyun, ASTRO's MJ
When: Feb. 25 – Feb. 27
4. "Excalibur"
What it's about: It is a retelling and new visualization of King Arthur's legend.
Cast: VIXX's Ken, JYJ's JunSu, INFINITE's SungKyu, former Lovelyz's Kei, and more
When: Jan. 29 – Mar. 13
5. "ON AIR"
What it's about: "On Air" is a theater-type visible radio show. 
DJs: Kwon EunBi, Golden Child's Y, VICTON's SeJun and Chan, SF9's JaeYoon, Yoo TaeYang, and InSeong, former Lovelyz's Kei, 2PM's Jun.K, Jin TaeHwa
When: From Feb. 5
6. "Another Miss Oh/Oh Hae Young, Again"
What it's about: Based on the K-Drama of the same name, a man mistakes two women with the same name as one person. 
Cast: Son HoYoung, Jang DongWoo, SF9's JaeYoon, Yang SeoYoon, Gil HaEun, and more
When: From March 8
7. "Death Note"
What it's about: It is based on the Japanese manga "Death Note" but the Korean musical has been redesigned from the Japanese musical. 
Cast: Hong KwangHo, Go EunSung, JYJ's JunSu, Kim SungCheol, Kim SunYoung, Jang EunAh, Kang HongSeok, Seo KyungSoo, former Lovelyz's Kei, 
When: Apr. 1 – Jun. 26
Many of the in-person musical tickets are for sale on YES24 or Interpark. If you are not in Korea, you can watch some of them online using Metatheater including VOD streaming in case you missed the show's initial dates. 
What do you think of the K-Pop idols who will be starring in these musicals? Let us know in the comments.
Still not following Kpopmap? Follow @kpopmap