Entertaiment
8 K-Pop Idols You Probably Didn't Know Used To Live In Southeast Asia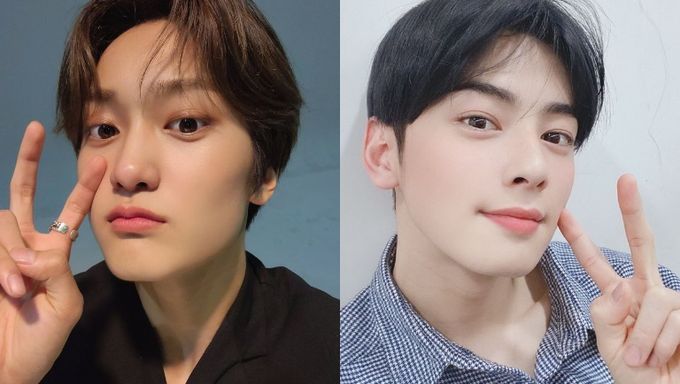 When a K-Pop idol is said to have lived in a foreign county, it's typically the US, Canada, China, or Japan. However, there's actually a number of K-Pop idols who've lived in a Southeast Asian country at some point in their life.
You might think that most idols who've lived in Southeast Asia lived in Thailand and are ethnically Thai, but you'd be surprised how many ethnically Korean K-Pop idols have lived in a Southeast Asian country before, especially the Philippines! Are you familiar with the K-Pop idols that have lived in Southeast Asia before? If not, then here they are!
On multiple occasions, TaeYoung has said that he lived in Malaysia for around 2 years, moving to the country with his family at the age of 4 and returning to Korea at 6. He often says that it's because he lived in Malaysia for a couple of years that his English is so good. In an interview with iHeartRadio, he also said that he wants to visit Malaysia because he had fun living there and made lots of nice memories.
Soloist and former THE BOYZ member HyunJun Hur (formerly Hwall) lived in the Philippines for 4 years. He said that it's a place that he loves, and during his time there, he worked a lot on his English. However, on an Instagram Live, he said that after finishing his studies in the Philippines, he forgot a lot of the English he learned there since he doesn't really use it in Korea.
Han also lived in Malaysia when he was younger. He spent a good 6 years there and said that his favorite place in Malaysia is Ampang. In a V Live, he's also said that he wants to come to Malaysia after the pandemic ends. He must really love Malaysia, as he's even once called it his second hometown!
Kino studied in the Philippines for 3 months. In a "Transonglation" video with ROLLING in K-POP, he said that he only spoke English in the Philippines, and in an interview with CNN Philippines, he said that he loves the Philippines! 
Enrolled in Hwa Chung International School for the majority of his time there, HongSeok lived in Singapore for 4 years.
JangJun has lived in Indonesia before, but it was only for a month. In a fancall, when asked what 3 things he'd first want to do when he comes to Indonesia again, he said that he'd perform, go to an Indomaret or Alfamart, and go swimming. He can also speak a bit of Indonesian!
EunWoo studied abroad in the Philippines for 6 months when he was little so that he could improve his English. 
Jay lived in Davao City, Philippines for 7 months so that he could learn English. It's no surprise that so many K-Pop idols go to the Philippines to learn English, as it's among the countries with the most English speakers in the world!
Source link