Beauty
Adrienne Bailon-Houghton's French Manicure: See Photos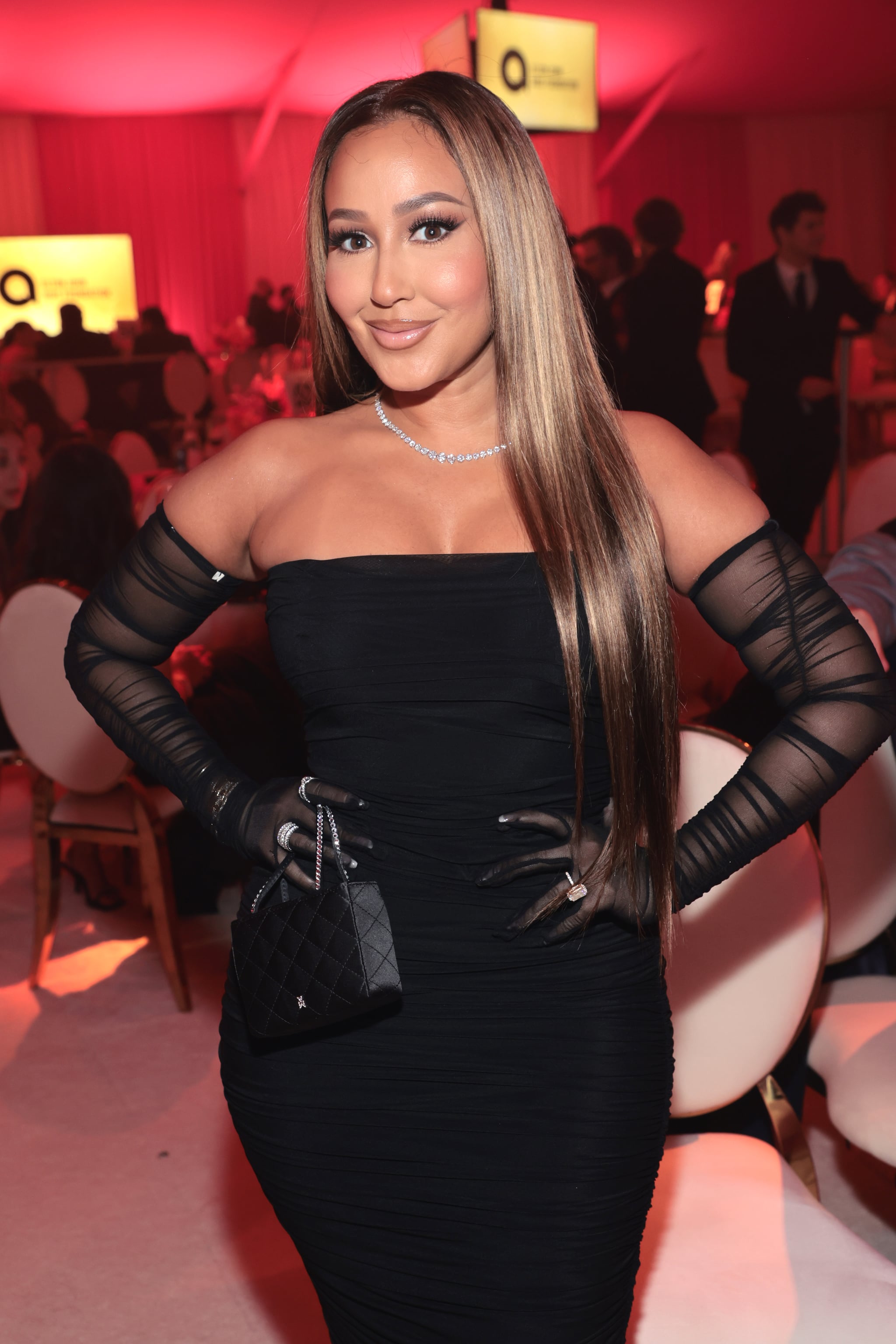 Image Source: Getty/Jamie McCarthy / Staff
Adrienne Bailon-Houghton is here to remind you that she's all in on the modern '90s aesthetic. While getting ready, the entertainer snapped a sultry selfie showing off her minimal nails, matte makeup, and trendy updo.
In the Instagram Story, Bailon-Houghton places her well-manicured hand coyly on her chin, inadvertently showing off her french manicure. Her nails were filed in an oval shape with each "smile line" painted with a high arch, giving the illusion of a "deep-french." Her cool-toned makeup had a matte finish, with a sexy '90s supermodel lip on full display. To really drive the look home, she styled her hair into a slicked-back spiky updo, which added even more edge to her already grungy glam.
While '90s beauty has been back for a while, many iterations of the trend have included the resurgence of minimal "skin-first" makeup, simple "clean-girl" nails, and basic slicked-back buns. With the return of the "indie-sleaze" aesthetic right around the corner, Bailon-Houghton's look is the perfect middle-ground between both trends. Take a closer look at her hair, makeup, and nails ahead.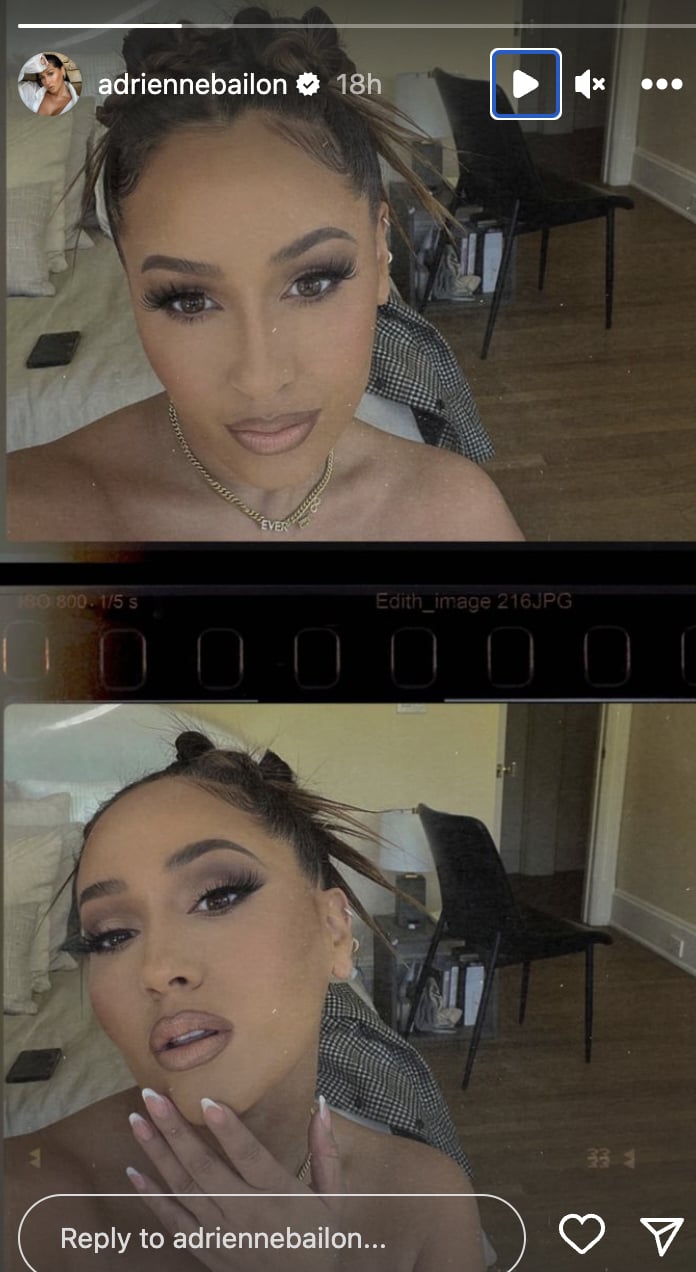 Image Source: Instagram User @adriennebailon