Entertainment
Alexis Ohanian Responds to Drake "Middle of the Ocean" Song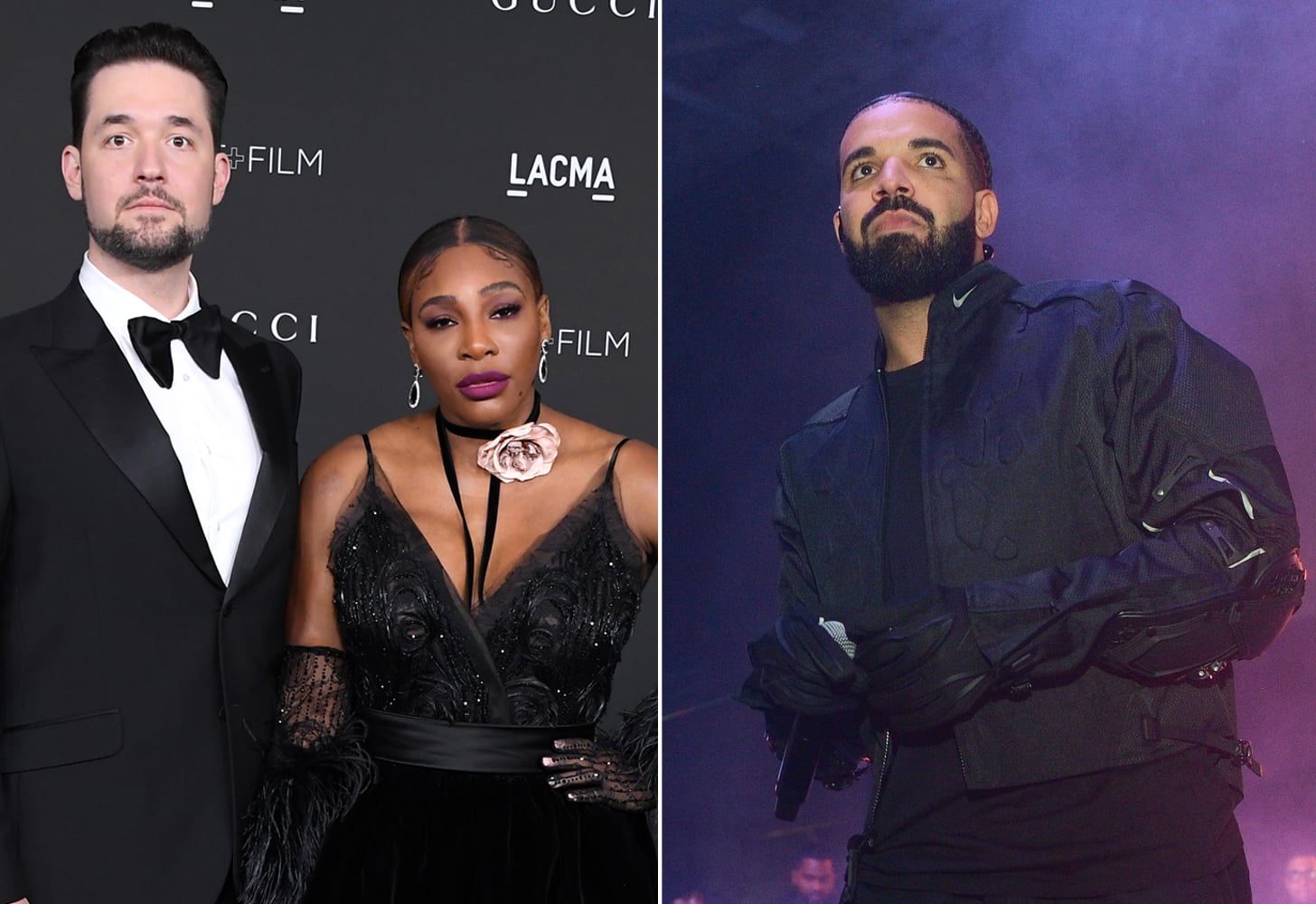 Image Source: Getty / Steve Granitz / Prince Williams
Alexis Ohanian is owning his role as a dedicated supporter of his family. In a Nov. 4 Twitter thread, Ohanian wrote, "The reason I stay winning is because I'm relentless about being the absolute best at whatever I do — including being the best groupie for my wife and daughter."
His words appear to be a response to Drake's new song "Middle of the Ocean," which contains the lyrics: "Sidebar, Serena, your husband a groupie / He claim we don't got a problem but / No, boo, it is like you comin' for sushi." The song appears on Drake and 21 Savage's album "Her Loss," which dropped earlier in the day.
Drake hasn't publicly spoken out about the meaning behind the song's lyrics, but he and Williams were linked in 2015 when they were spotted kissing. Williams married Reddit cofounder Ohanian in 2017 and gave birth to their daughter, Olympia, that same year. Williams has praised her husband's supportive nature, telling Allure in a January 2019 profile, "Alexis doesn't dim my light. He doesn't try to dim my light. He puts me in the light, even if I don't want to be. He pushes me to further points I never thought about."
Williams announced that she was retiring from tennis in August, but the next month she hinted that her time on the court may not actually be done. In the meantime, she's working on a children's book with her daughter and her venture capital firm.
"Middle of the Ocean" isn't the first time Drake has referenced Williams in song. He shouted her out on his track "Worst Behavior" off his 2013 album "Nothing Was the Same." "I'm with my whole set, tennis matches at the crib / I swear I could beat Serena when she playin' with her left," he rapped. Given that Williams has won 23 Grand Slam singles titles, Drake's statement seems very unlikely.