Drama Riview
An Introduction To "Mask Girl": Netflix's Latest Webtoon Based Drama Starring Go HyunJung, Ahn JaeHong & More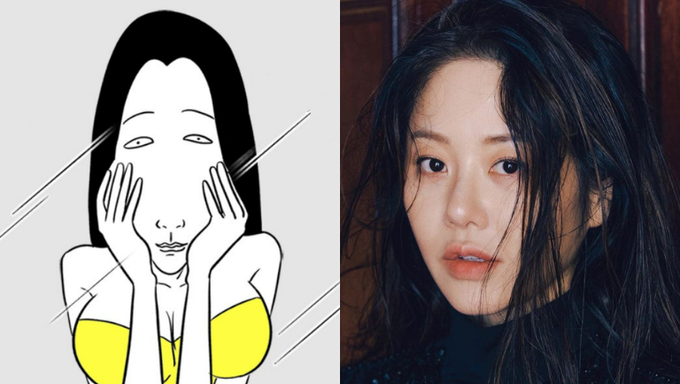 The latest webtoon adaptation to join the incredible roster of webtoon-based dramas coming up in 2022 is "Mask Girl" by Memi and HeeSe. Earlier this month, Netflix Korea revealed that Go HyunJung, Ahn JaeHong, and Yeom HyeRan have been confirmed as the leading cast for the drama adaptation of "Mask Girl".
Go HyunJung will play Kim MoMi, the central protagonist of the story who has a glamorous physique but considers herself unsightly and plain-looking. She is an ordinary office worker by day and an internet broadcasting jockey (BJ) by night. What makes her special, however, is the fact that she never takes her mask off during broadcast, true to her online persona 'Mask Girl'.
Ahn JaeHong will play Joo OhNam, MoMi's coworker who has unrequited romantic feelings towards her, and Yeom HyeRan will play OhNam's mother, Kim KyungJa whose only purpose in life is to look after her son. 
"Mask Girk" is adult-rated, which means that if you are below 18 years old, the content of this webtoon is not suitable for you and as such, viewer discretion is advised. 
The story starts off as a slice of life/comedy as we are introduced to the characters, their motivations, personalities, and so on. However, it quickly morphs into a mystery thriller when unchecked impulses lead our main characters into disaster. MoMi has always suffered from insecurities and an inferiority complex because of her face but she feels confident and fabulous as a BJ. The illusion of her desirability as 'Mask Girl' however, distorts her sense of reality and she is swept up in a series of unfortunate events with OhNam in tow. MoMi thus loses her dream in a flash as the world comes crashing down on her. 
Instead of being an ideal representation of society and its treatment of beauty as it should be, "Mask Girl" renders the bitter truth about lookism and exposes the world as it is. MoMi is driven to insanity by her psychotic obsession with her appearance, which in turn drags those around her down the rabbit hole too. 
With the webtoon being highly popular and critically acclaimed, expectations are high for the drama adaptation of the same. Needless to say, Go HyunJun's brilliance as an actress makes her perfect for the deeply nuanced complexity of Kim MoMi's character. At the same time, Ahn JaeHong's incredible range and Yeom HyeRan's veteran experience are truly invaluable. We cannot wait for more details on "Mask Girl" to emerge.
Are you excited for "Mask Girk"? Share your thoughts with Kpopmap in the comments section down below!
Still not following Kpopmap? Follow @kpopmap