C-Drama
Assistant of Superstar – Sun Zeyuan, Hanna Lu
Assistant of Superstar is a romantic drama series directed by Li Wenhao, starring Kele Sun Zeyuan, Hanna Lu Yangyang, Chenpeng Wanli, Wang Lu Qing, Xu Heni, Han Dan, Kong Xiaoming, Xie Xing Yang, and Xiao Ai.
Details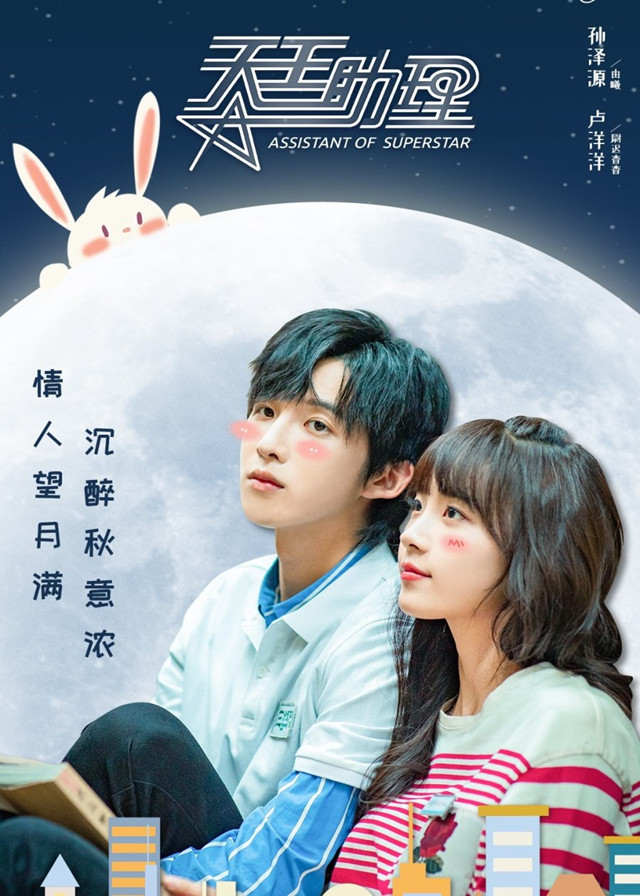 English Title: Assistant of Superstar
Chinese Title: 天王助理
Genre: Urban, Romance
Episodes: 24
Duration: –
Director: Li Wenhao
Writer: Bao Zhengqi, Fan Yiyuan
Product Company: –
Broadcasting Website: YOUKU
Released Date: February 14, 2022
Cast

Sun Zeyuan as You Xi

Hanna Lu as Yuchi Yaoyao

Chenpeng Wanli as Qi Chao

Wang Luqing as Pan Duo

Xu Heni as Song Qiege

Han Dan as Shen Yiling

Kong Xiaoming as Zhu Dazhuang

Xie Xingyang as Wen Moxuan

Xiao Ai as Zheng Jia'er
Synopsis
The superstar You Xi, who has great popularity but has a poor literary, and the history student Yuchi Yaoyao, who suffers from crowd phobia, encountered each other because of an accidental "collision".
The trajectory of their lives changed dramatically.
You Xi botched an important role interview. He wanted to transform an idol into a powerhouse. While Yuchi Yaoyao, who grew up dreaming of becoming a teacher, was also hit by a bad review on the tutoring platform in her life for the only time.
In order to win the role, the agency struggled to find a schoolteacher to be You Xi's literature teacher, but unexpectedly the teacher was Yuchi Youyou.
As a result, Youyou had to take up the job, hoping to help You Xi get the male leading role in the transformation masterpiece as soon as possible and get herself out of it.
In the process of getting along with each other, they were in constant conflict.
In order to keep the five-star rating record of the tutoring platform, Yaoyao was forced to become the full-time assistant of You Xi. From then on, the little assistant and the superstar's hilarious fighting routine begins…