C-Drama
Cupid's Kitchen – Ethan Juan, Song Zu'er
Cupid's Kitchen is an urban romance drama directed by Li Jun and starring Ethan Juan, Song Zu'er, Liu Dongqin, Wang Zhuocheng, Wang Ruizi, Augusta Xu-Holland and Liu Anqi.
The drama is based on the novel of the same title by Jiao Tang Dong Gua, which tells the story of a young girl with an amazing sense of taste, Lin Kesong, who happens to meet Jiang Qianfan, the master chef of the Chinese food industry, and thus unfolds a story of food and love together.
Details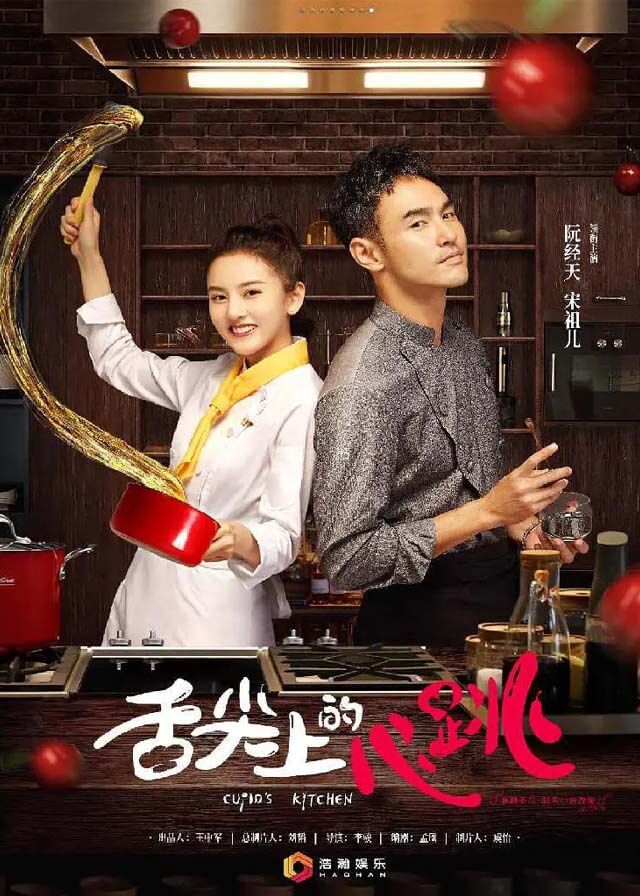 English Title: Cupid's Kitchen
Chinese Title: 舌尖上的心跳
Genre: Urban, Romance
Episodes: 40
Duration: 45 min.
Director: Li Jun
Writer: Meng Yao
Producer: Liu Tao
Product Company: Haohan Ent.
Broadcasting Website: Viki
Released Date: January 13, 2022
Cast

Ethan Juan as Jiang Qianfan

Liu Dongqin as Song Yiran

Wang Ruizi as Chu Ting

Augusta Xu-Holland as Elyse

Wang Zhuocheng as Wickert

Zhang Junming as Li Yan

Liu Ling'er as Lin Xiaoyu
Synopsis
Lin Kesong, a young girl with a genius sense of taste, falls in love with her classmate Song Yiran and chases him to America, where she accidentally meets Jiang Qianfan, a three-star Michelin chef.
Jiang Qianfan takes Lin Kesong as his apprentice and teaches her cooking skills, and they prepare for a cooking competition three months later together. Although Lin Ke Song has a talented palate, she knows nothing about cooking.
After Jiang Qianfan's devilish training and innovation, Lin Kesong actually has her own set of special cooking skills, she gradually finds her confidence in the process and becomes better.
In this process, Song Yiran also gradually develops love for Lin Ke Song, and Jiang Qianfan regains his eyesight. In the end, Lin Kesong wins the cooking competition and finally be in love with Jiang Qianfan.