Beauty
Dove Cameron's Floating Eyeliner at American Music Awards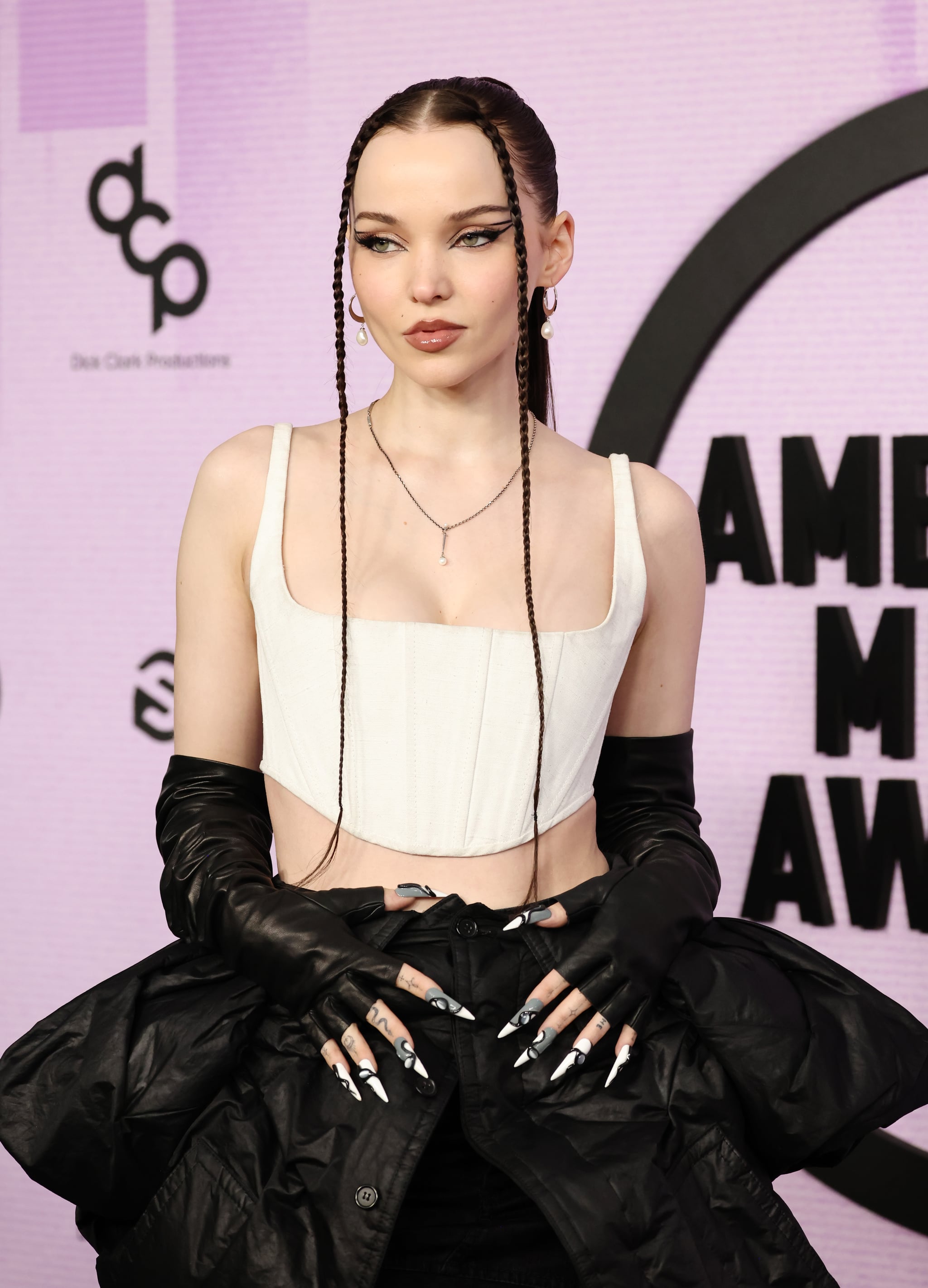 Image Source: Getty/ Amy Sussman / Staff
The American Music Awards are officially underway and the beauty inspiration is already coming in hot. Dove Cameron made her way down the red carpet wearing the "floating eyeliner" trend that looks sharp to the touch.
The rest of Cameron's makeup was kept simple: she wore a glossy neutral lip and satin skin, which set the stage for her eyeliner to be the true star of the show. The look started off as a normal cat eye but the edge of the liner was extended up almost to the tail of Cameron's brow. It was then taken in toward the first half of her eye and one final line was added to the inner third of her upper eyelid giving the illusion of two separate eyeliners. The space between the lines was left blank, making this look the perfect execution of the floating-eyeliner trend.
Floating eyeliner is one of the numerous graphic-eyeliner techniques making its rounds recently. Stars like Storm Reid and Taylor Swift have been spotted in the trend, with the latter even putting a bejeweled twist on it for her own version of a floating-crystal eyeliner look. While the rest of Cameron's look was just as stunning, (hello baby braids and 3D nail-art) there's something that feels magical about the peek-a-boo effects of a gorgeous floating eyeliner.