Drama Riview
Find Out About The Puppy Stealing Our Hearts From "Military Prosecutor Doberman"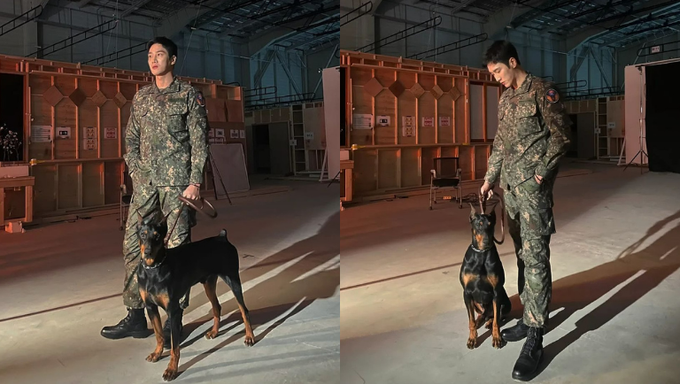 The highly anticipated K-Drama "Military Prosecutor Doberman", starring Ahn BoHyun and Cho BoAh has officially premiered and fans are loving every bit of it. This is evident from the overwhelmingly positive response the drama received on its very first episode, translating into an average viewership rating of 5.263%. From an intriguing plotline to even more interesting characters, "Military Prosecutor Doberman" has it all. 
However, what is drawing the most attention from fans all over the world is the eponymous Doberman, "Bolt". Bolt is a 9-year-old male dog in the drama but a 1-year-old puppy in real life. Doberman dogs are characterized by traits of intelligence, fearlessness, and loyalty, which translates wonderfully into the character it plays in the drama. 
In "Military Prosecutor Doberman", Bolt is an abused military dog who is rescued and raised by Noh TaeNam (played by Kim WooSeok). Noh TaeNam is a third-generation chaebol heir who ascends to the position of the President of IM Defense at a young age.
Both Bolt and Noh TaeNam have one thing in common: hatred for the military. Even though Bolt is gentle and obedient in real life, he is a fierce and protective companion to Noh TaeNam in the drama. 
Besides being the resident canine cutie on the set of "Military Prosecutor Doberman", Bolt also serves as a symbol for Do BaeMan's character, played by Ahn BoHyun. The intended pun is not only clever but also well-received. 
Are you watching "Military Prosecutor Doberman"? Share your thoughts with Kpopmap in the comments section down below!
Source link