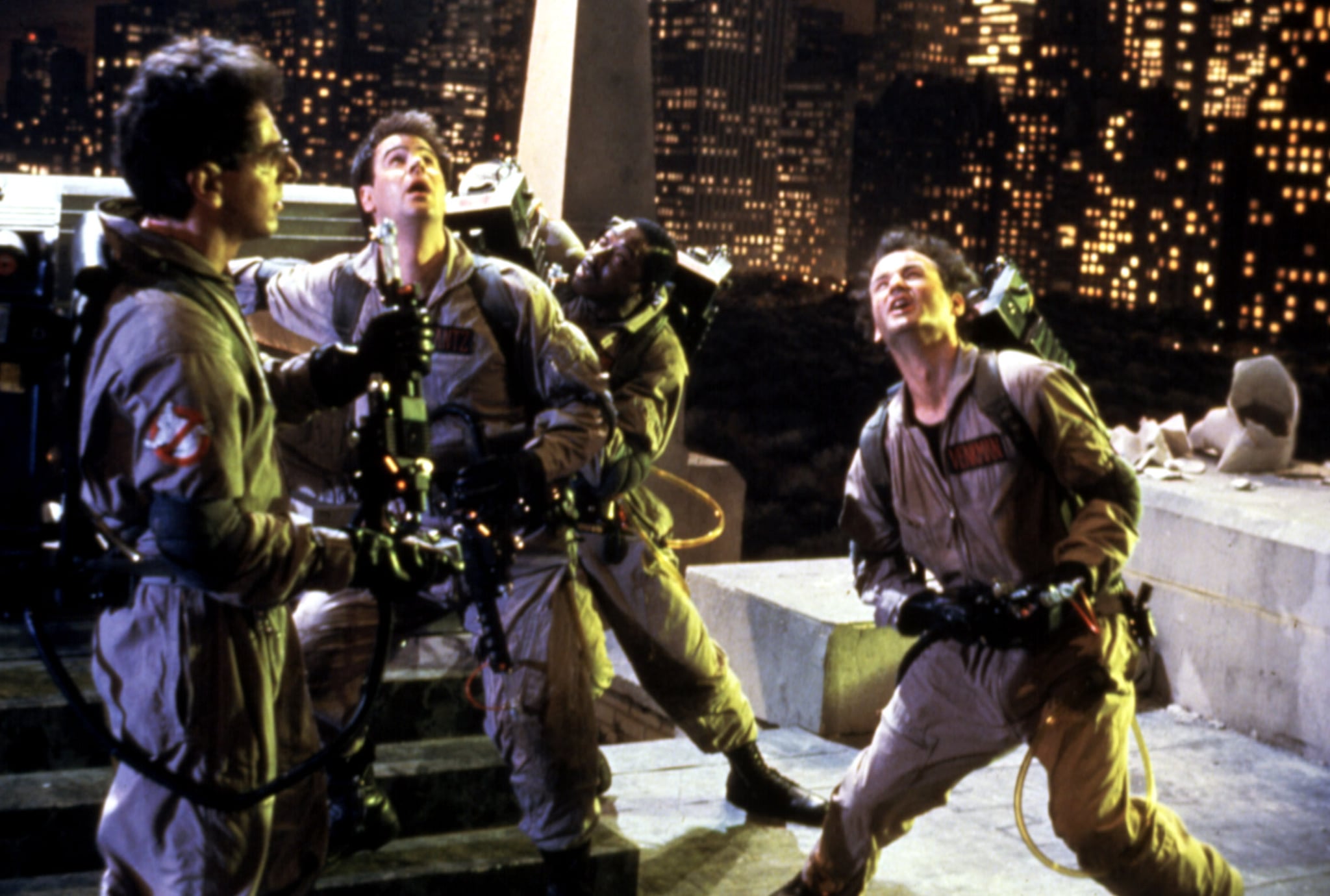 Image Source: Everett Collection
Freeform's spookiest viewing season is nearly upon us. The network has released the full schedule for its beloved Halloween lineup, 31 Nights of Halloween, and the fun starts this weekend.
The month-long marathon will include spooky classics like "The Addams Family," "Ghostbusters," and "Hocus Pocus." On the schedule this year, there's content for the younger set, like "Hotel Transylvania" and "Halloweentown," but also downright scary horror films, including "A Quiet Place" and "Happy Death Day." Fans of fall can also watch how Walt Disney World gets transformed with pumpkins and leaves in the "Decorating Disney: Halloween Magic" special. Many of the movies this year are Freeform premieres, aka totally new additions to the channel's annual Halloween slate!
So while it's just starting to be crisp fall weather in most of the country, it's never too early to start planning for cozy nights in to enjoy a good jump scare. Read ahead for the full 31 Nights of Halloween schedule.
Freeform's 2022 31 Nights of Halloween Schedule
All times in ET
Saturday, Oct. 1
7:00 a.m.: "Edward Scissorhands"
9:10 a.m.: "The Witches" (1990)
11:20 a.m.: "The Haunted Mansion" (2003)
1:25 p.m.: "Tim Burton's The Nightmare Before Christmas"
3:05 p.m.: "Hotel Transylvania"
5:10 p.m.: "Hotel Transylvania 2"
7:15 p.m.: "Hocus Pocus"
9:25 p.m.: "Beetlejuice"
11:30 p.m.: "Ghostbusters" (1984)
Sunday, Oct. 2
7:00 a.m.: "The Witches" (1990)
9:10 a.m.: "Decorating Disney: Halloween Magic"
10:10 a.m.: "Halloweentown"
12:15 p.m.: "Hotel Transylvania"
2:20 p.m.: "Hotel Transylvania 2"
4:25 p.m.: "Maleficent"
6:30 p.m.: "Beetlejuice"
8:35 p.m.: "Hocus Pocus"
10:45 p.m.: "Ghostbusters" (2016)
Monday, Oct. 3
1:00 p.m.: Freeform premiere "Buffy the Vampire Slayer" (1992)
3:00 p.m.: "Ghostbusters" (1984)
5:30 p.m.: "Ghostbusters II"
8:00 p.m.: "Ghostbusters" (2016)
12:00 a.m.: "The Simpsons: Treehouse of Horror" episodes
Tuesday, Oct. 4
11:30 a.m.: "Ghostbusters" (1984)
2:00 p.m.: "Ghostbusters II"
4:30 p.m.: "Edward Scissorhands"
7:00 p.m.: "Maleficent"
9:00 p.m.: "Hocus Pocus"
12:00 a.m.: "Night at the Museum: Secret of the Tomb"
Wednesday, Oct. 5
12:00 p.m.: "Night at the Museum: Secret of the Tomb"
2:00 p.m.: "Madagascar"
4:00 p.m.: "Hotel Transylvania"
6:00 p.m.: "Hotel Transylvania 2"
8:00 p.m.: "The Simpsons: Treehouse of Horror" episodes
12:00 a.m.: "The Simpsons: Treehouse of Horror" episodes
Thursday, Oct. 6
11:00 a.m.: "Madagascar"
1:00 p.m.: "Hotel Transylvania"
3:00 p.m.: "Hotel Transylvania 2"
5:00 p.m.: "Shrek Forever After"
7:00 p.m.: "Halloweentown"
9:00 p.m.: "Halloweentown II: Kalabar's Revenge"
12:00 a.m.: "The Simpsons: Treehouse of Horror" episodes
Friday, Oct. 7
10:30 a.m.: "Scared Shrekless"
11:00 a.m.: "Shrek Forever After"
1:00 p.m.-11:00 p.m.: "Family Guy"
12:00 a.m.: "Hotel Transylvania 2"
Saturday, Oct. 8
7:00 a.m.: "Decorating Disney: Halloween Magic"
8:00 a.m.: "Hotel Transylvania 2"
10:00 a.m.: "Goosebumps 2: Haunted Halloween"
12:05 p.m.: "Ghostbusters" (1984)
2:35 p.m.: "Ghostbusters II"
5:05 p.m.: "Beetlejuice"
7:10 p.m.: "Hocus Pocus"
9:20 p.m.: "Maleficent"
11:25 p.m.: "Maleficent: Mistress of Evil"
Sunday, Oct. 9
7:00 a.m.: "Monsters vs. Aliens: Mutant Pumpkins"
7:30 a.m.: "Goosebumps 2: Haunted Halloween"
9:35 a.m.: "Ghostbusters" (1984)
12:05 p.m.: "Ghostbusters II"
2:40 p.m.: "Beetlejuice"
4:45 p.m.: "Hocus Pocus"
6:55 p.m.: Freeform premiere "Get Out"
9:25 p.m.: Freeform premiere "Halloween" (2018)
11:55 p.m.: Freeform premiere "A Quiet Place"
Monday, Oct. 10
11:30 a.m.: "A Quiet Place"
1:40 p.m.: "Get Out"
4:15 p.m.: "Halloween" (2018)
6:50 p.m.: Freeform premiere "Happy Death Day"
9:25 p.m.: Freeform premiere "Happy Death Day 2U"
12:00 a.m.: "The Simpsons: Treehouse of Horror" episodes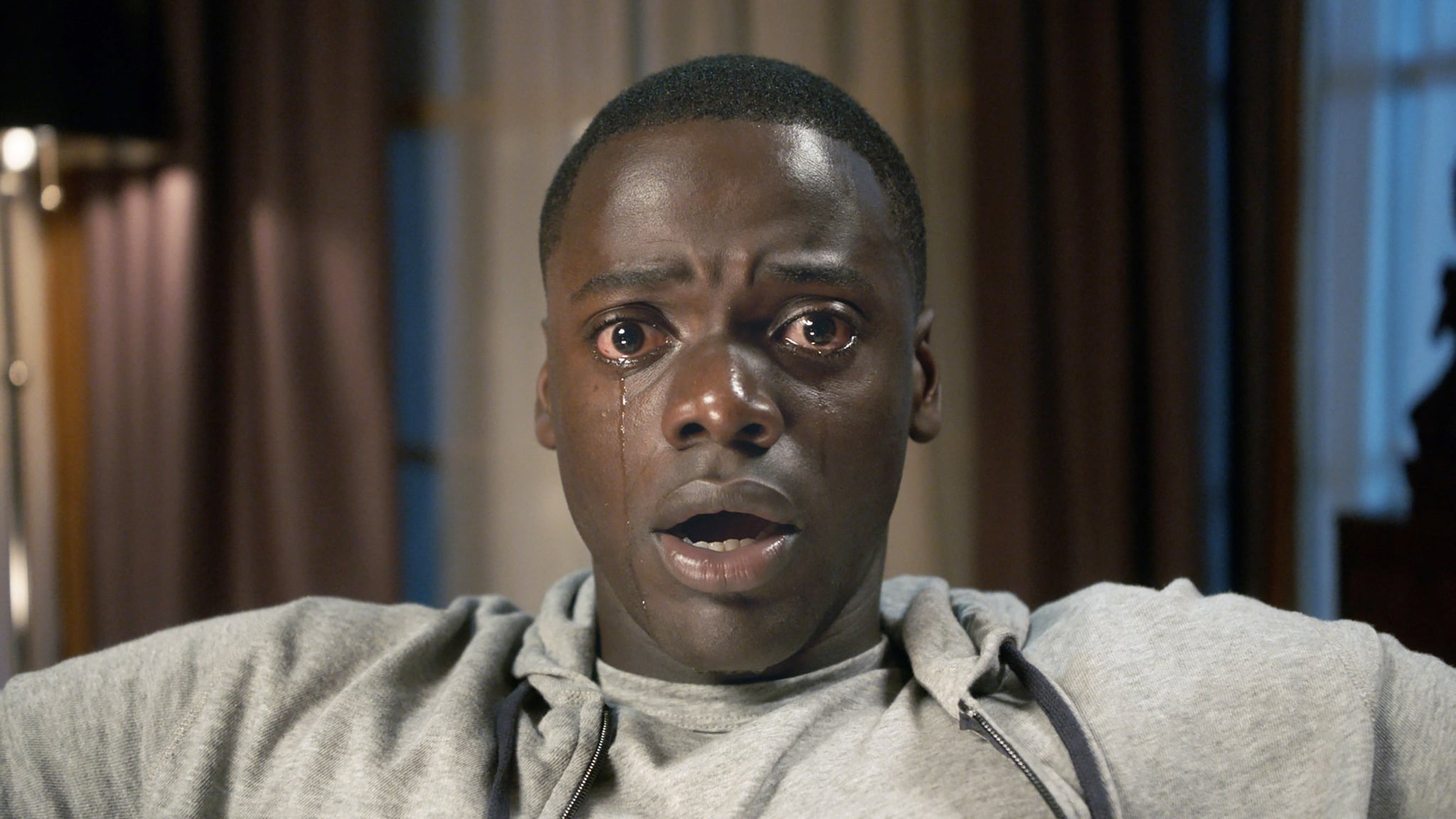 Image Source: Everett Collection
Tuesday, Oct. 11
12:30 p.m.: "Maleficent"
2:30 p.m.: "The House With a Clock in Its Walls"
5:00 p.m.: "The Haunted Mansion" (2003)
7:00 p.m.: "Hotel Transylvania"
9:00 p.m.: "Hotel Transylvania 2"
12:00 a.m.: "The Simpsons: Treehouse of Horror" episodes
Wednesday, Oct. 12
10:30 a.m.: "The House With a Clock in Its Walls"
1:00 p.m.: "Hotel Transylvania"
3:00 p.m.: "Hotel Transylvania 2"
5:00 p.m.: "Ghostbusters" (2016)
8:00 p.m.: "The Simpsons: Treehouse of Horror" episodes
12:00 a.m.: "The Simpsons: Treehouse of Horror" episodes
Thursday, Oct. 13
10:30 a.m: "Frankenweenie" (2012)
12:30 p.m.: "Edward Scissorhands"
3:00 p.m.: "Miss Peregrine's Home For Peculiar Children"
6:00 p.m.: "Tim Burton's Corpse Bride"
7:30 p.m.: "Tim Burton's The Nightmare Before Christmas"
9:00 p.m.: "Beetlejuice"
12:00 p.m.: "Tim Burton's Corpse Bride"
Friday, Oct. 14
10:30 a.m.: "Miss Peregrine's Home For Peculiar Children"
1:30 p.m.-5:00 p.m.: "Family Guy"
5:00 p.m.: "Beetlejuice"
7:00 p.m.-11:00 p.m.: "Family Guy"
12:00 a.m.-2:00 a.m.: "Family Guy"
Saturday, Oct. 15
7:00 a.m.: "Hook"
10:15 a.m.: "How to Train Your Dragon 2"
12:25 p.m.: "Tim Burton's Corpse Bride"
2:25 p.m.: "Toy Story of Terror!"
2:55 p.m.: "Scared Shrekless"
3:25 p.m.: "Shrek Forever After"
5:30 p.m.: "Hocus Pocus"
7:40 p.m.: "Hotel Transylvania"
9:45 p.m.: "Hotel Transylvania 2"
11:50 p.m.: "Hotel Transylvania 3: Summer Vacation"
Sunday, Oct. 16
7:00 a.m.: "How to Train Your Dragon 2"
9:10 a.m.: "Tim Burton's Corpse Bride"
10:45 a.m.: "Scared Shrekless"
11:15 a.m.: "Shrek Forever After"
1:20 p.m.: "Hotel Transylvania"
3:25 p.m.: "Hotel Transylvania 2"
5:30 p.m.: "Hotel Transylvania 3: Summer Vacation"
7:40 p.m.: "Hocus Pocus"
9:50 p.m.: "Maleficent"
11:55 p.m.: "The Witches"
Monday, Oct. 17
12:00 p.m.: "Ghostbusters" (1984)
2:30 p.m.: "Ghostbusters II"
5:05 p.m.: "The Haunted Mansion" (2003)
7:10 p.m.: "Tim Burton's The Nightmare Before Christmas"
8:50 p.m.: "Hocus Pocus"
12:00 a.m. "The Simpsons: Treehouse of Horror" episodes
Tuesday, Oct. 18
10:30 a.m.: "Ghostbusters" (1984)
1:00 p.m.: "Ghostbusters II"
3:30 p.m.: "Fright Night" (2011)
6:00 p.m.: "Ghostbusters" (2016)
9:00 p.m.: "Beetlejuice"
12:00 a.m.: "The Simpsons: Treehouse of Horror" episodes
Wednesday, Oct. 19
10:30 a.m.: "Fright Night" (2011)
1:00 p.m.: "Ghostbusters" (2016)
4:00 p.m.: "Maleficent"
6:00 p.m.: "Beetlejuice"
8:00 p.m.: "The Simpsons: Treehouse of Horror" episodes
12:00 a.m.: "The Simpsons: Treehouse of Horror" episodes
Thursday, Oct. 20
11:00 a.m.: "The Witches" (1990)
1:00 p.m.: "Night at the Museum: Secret of the Tomb"
3:00 p.m.: "Halloweentown"
5:00 p.m.: "Halloweentown II: Kalabar's Revenge"
7:00 p.m.: "Hotel Transylvania"
9:00 p.m.: "Hotel Transylvania 2"
12:00 a.m.: "The Witches" (1990)
Friday, Oct. 21
10:30 a.m.-5:00 p.m.: "Family Guy"
5:00 p.m.: "Hotel Transylvania"
7:00 p.m.: "Hotel Transylvania 2"
9:00 p.m.-11:00 p.m.: "Family Guy"
12:00 a.m.: "Buffy the Vampire Slayer" (1992)
Saturday, Oct. 22
7:00 a.m.: "Buffy the Vampire Slayer" (1992)
9:00 a.m.: "Maleficent"
11:00 a.m.: "Ghostbusters" (1984)
1:30 p.m.: "Ghostbusters II"
4:00 p.m.: "Ghostbusters" (2016)
7:15 p.m.: "Beetlejuice"
9:20 p.m.: "Hocus Pocus"
11:30 p.m.: "The House With a Clock in Its Walls"
Sunday Oct. 23
7:00 a.m.: "The House With a Clock in Its Walls"
9:30 a.m.: "Ghostbusters" (1984)
12:00 p.m.: "Ghostbusters" (2016)
3:10 p.m.: "Beetlejuice"
5:15 p.m.: "Hocus Pocus"
7:25 p.m.: "Monsters, Inc."
9:30 p.m.: "Monsters University"
12:00 a.m.: "Shrek Forever After"
Monday, Oct. 24
12:00 p.m.: "Tim Burton's Corpse Bride"
2:00 p.m.: "Miss Peregrine's Home for Peculiar Children"
5:00 p.m.: "Shrek Forever After"
7:00 p.m.: "The Haunted Mansion" (2003)
9:00 p.m.: "Maleficent"
12:00 a.m.: "The Simpsons: Treehouse of Horror" episodes
Tuesday, Oct. 25
10:30 a.m.: "Tim Burton's Corpse Bride"
12:00 p.m.: "Miss Peregrine's Home For Peculiar Children"
3:00 p.m.: "Halloweentown"
5:00 p.m.: "Hotel Transylvania"
7:00 p.m.: "Hotel Transylvania 2"
9:00 p.m.: "Hotel Transylvania 3: Summer Vacation"
12:00 a.m.: "The Simpsons: Treehouse of Horror" episodes
Wednesday, Oct. 26
12:00 p.m.: "Halloweentown II: Kalabar's Revenge"
2:00 p.m.: "Hotel Transylvania"
4:00 p.m.: "Hotel Transylvania 2"
6:00 p.m.: "Hotel Transylvania 3: Summer Vacation"
8:00 p.m.: "The Simpsons: Treehouse of Horror" episodes
12:00 a.m. "The Simpsons: Treehouse of Horror" episodes
Thursday, Oct. 27
11:00 a.m.: "Ready or Not"
1:00 p.m.: "Maleficent"
3:00 p.m.: "Ghostbusters" (1984)
5:30 p.m.: "Ghostbusters II"
12:00 a.m.: "Buffy the Vampire Slayer" (1992)
Friday, Oct. 28
10:30 a.m.: "Ghostbusters" (2016)
1:30 p.m.-11:00 p.m.: "Family Guy"
12:00 a.m.-2:00 a.m.: "The Office"
Saturday, Oct. 29
7:00 a.m.: "How to Train Your Dragon 2"
9:10 a.m.: "Edward Scissorhands"
11:40 a.m.: "Frankenweenie" (2012)
1:40 p.m.: "Tim Burton's Corpse Bride"
3:35 p.m.: "Goosebumps 2: Haunted Halloween"
5:40 p.m.: "Tim Burton's The Nightmare Before Christmas"
7:20 p.m.: "Hotel Transylvania"
9:25 p.m.: "Hocus Pocus"
11:35 p.m.: "Ghostbusters II"
Sunday, Oct. 30
7:00 a.m.: "The Witches" (1990)
9:05 a.m.: "Tim Burton's Corpse Bride"
10:45 a.m.: "Goosebumps 2: Haunted Halloween"
12:50 p.m.: "The Haunted Mansion" (2003)
2:55 p.m.: "Hotel Transylvania"
5:00 p.m.: "Beetlejuice"
7:05 p.m.: "Hocus Pocus"
9:15 p.m.: "Maleficent"
11:20 p.m.: "Maleficent: Mistress of Evil"
Monday, Oct. 31
10:30 a.m.: "Ghostbusters" (1984)
1:00 p.m.: "The Haunted Mansion" (2003)
3:00 p.m.: "Beetlejuice"
5:00 p.m.: "Maleficent"
7:00 p.m.: "Hotel Transylvania"
9:00 p.m.: "Hocus Pocus"
12:00 a.m.: "The Simpsons: Treehouse of Horror" episodes