C-Drama
Gold Panning – Liao Fan, Arthur Chen Feiyu
Gold Panning is a suspenseful adventure drama directed by Jiang Zhuoyuan and starring Liao Fan, Arthur Chen Feiyu, Su Ke, Lv Xiaolin, Li Congxi, Sun Yan, Wang Tonghui, Ding Guansen, Shang Bai, and Fan Shuaiqi.
The drama is based on Lai Er's novel "1986淘金惊魂", and is the first Chinese suspense drama with the theme of "gold rush", which is set in the mysterious southwest forest to reveal the unknown story of gold rushers to the world.
Details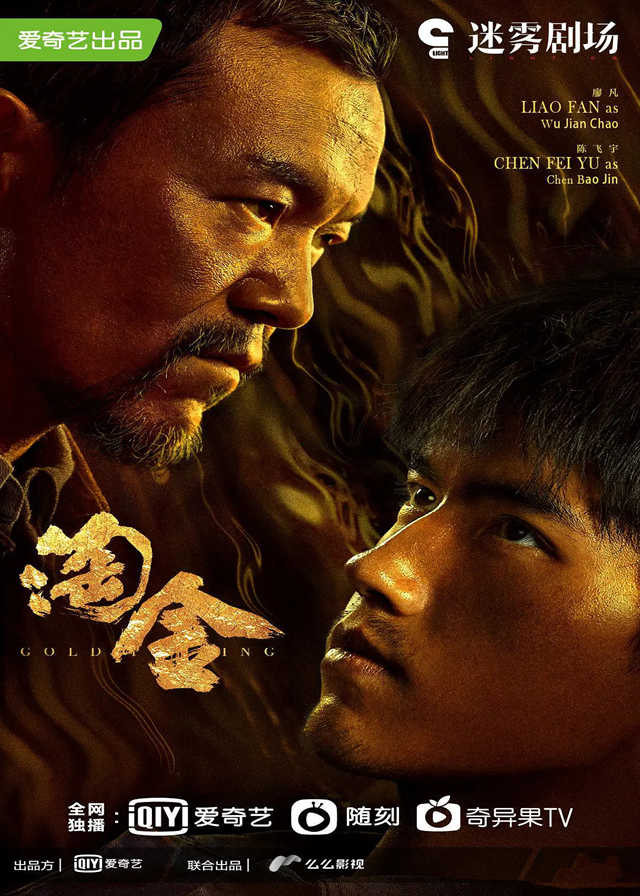 English Title: Operation: Gold Panning
Chinese Title: 淘金
Genre: Suspense, Adventure
Episodes: 12
Duration: 45 min.
Director: Jing Zhuoyuan
Writer: Xu Yue
Producer: Du Xiangyu, Liang Yu
Product Company: iQIYI
Broadcasting Website: iQIYI
Released Date: January 18, 2022
Cast

Liao Fan as Wu Jianchao

Su Ke as Lao Tan

Lv Xiaolin as A Qiu
Synopsis
In the fourth wood field of the Gongmaguo gold mining area, gold-rushers wanted to rush more alluvial gold before the rainy season.
The gold boss Wu Jianchao had saved the alluvial gold several years for retirement was touched away, and encountered the crisis that the river section will be annexed.
Behind, it was a mysterious gold dealer nicknamed "owl", which controlled all this.
Chen Baojin, a novice gold panner, came to Gongma alone to find out the truth about his brother's accidental death but was trapped in a mystery.
The sudden "washout" made the gold panners' season of hard work and expectations go down the drain.
The people were desperate, running to the abandoned decades of the old goldfield in Zimei Ling to make a last stand.
Gold panners broke into the deep woods, the shadow of death accompanied them all the way, and the "owl" gradually emerged.