C-Drama
Great Miss D Chinese Drama – C-Drama Love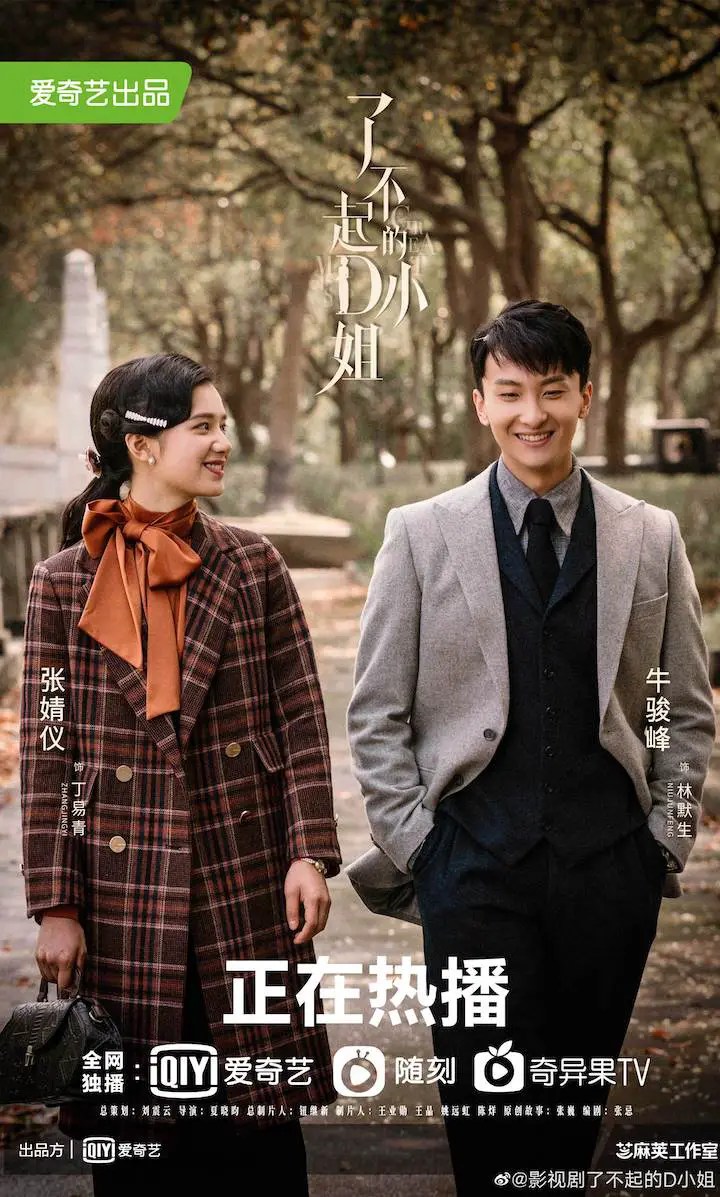 Drama Info:
Title: Great Miss D (了不起的D小姐) Liao Bu Qi De D Xiao Jie
Episodes: 12
Release Date: March 18, 2022
Film Location: Shanghai
Summary: The Chinese drama tells the story of underground workers Lin Mo Sheng, Ding Yi Qing and others who, after the outbreak of the Anti-Japanese War and the outbreak of the Pacific War, complete various revolutionary tasks on the Shanghai underground hidden front, especially the economic front, and use their youth to create their ideal world.
Plot Synopsis:
In 1930s Shanghai, various forces were surging and the society was in turmoil. Ding Yi Qing, the daughter of a wealthy businessman from Ningbo, comes to Shanghai alone and meets underground workers Lin Mo Sheng, Dong Hong Yu, Du Ying, etc.
After the outbreak of the Anti-Japanese War in 1938 and the outbreak of the Pacific War in 1942, everyone completes various revolutionary tasks on the underground hidden front in Shanghai, especially on the economic front. Together, they burn their youth for the ideal day.
Trailer:
Cast & Characters: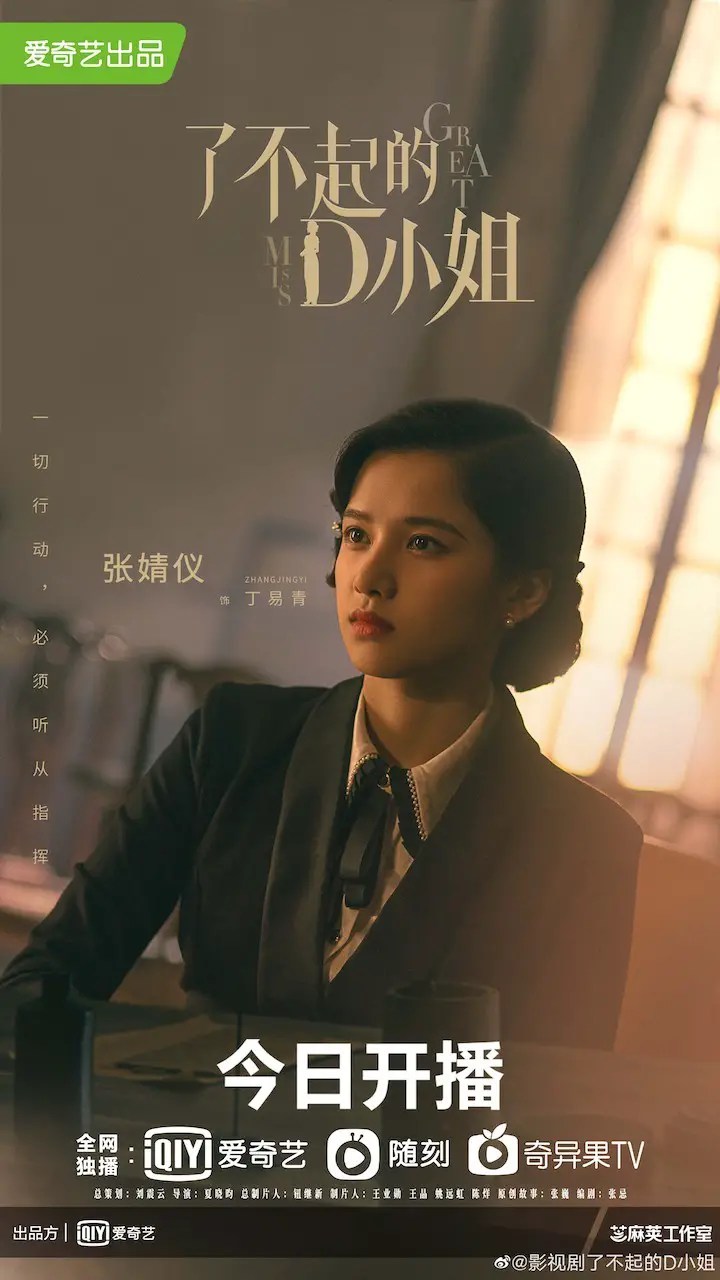 Zhang Jing Yi 张婧仪 as Ding Yi Qing 丁易青
Smart, quirky, stubborn and brave, she comes to Shanghai alone to find the whereabouts of her second brother Ding Yi Ming, and uses her excellent business skills to embark on the road of revolution.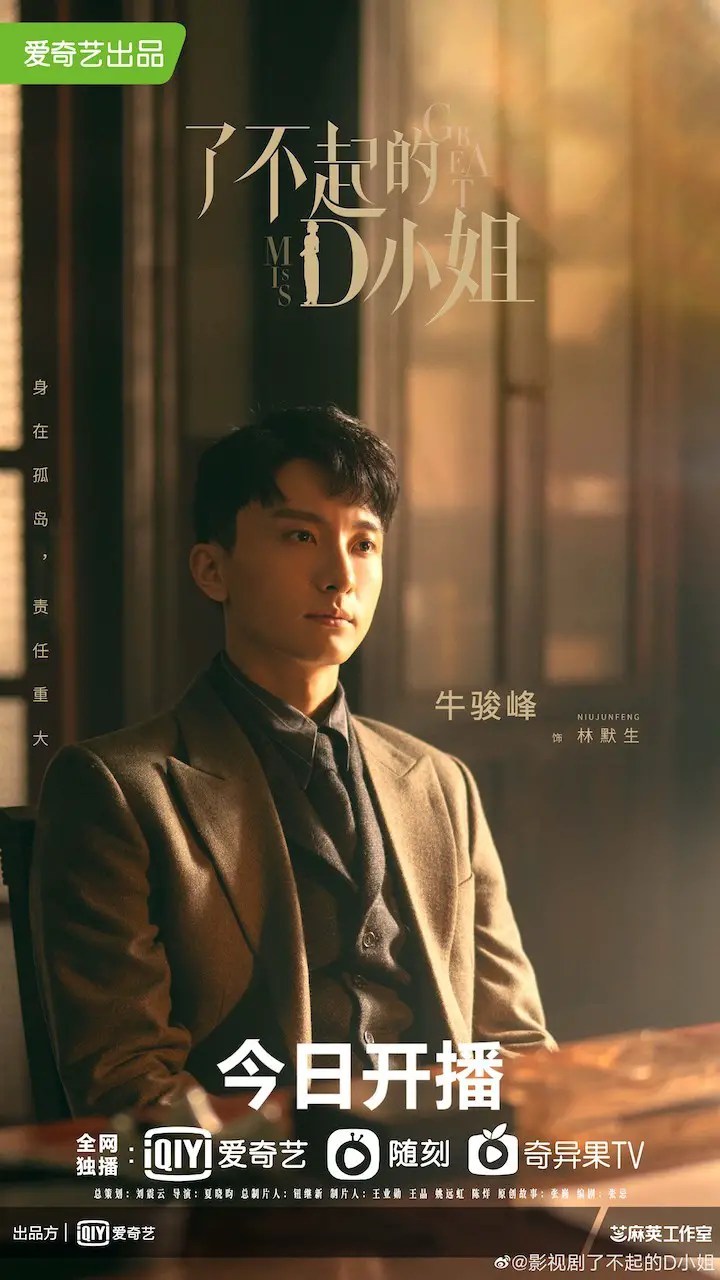 Niu Jun Feng 牛骏峰 as Lin Mo Sheng 林默生
A member of the Communist Party with a calm personality and great aspirations. As a mature party member, he uses multiple disguised identities to carry out underground work and dedicates his youth to the revolutionary cause. In the face of insidious and cunning enemies, he can always use his own wisdom to cleverly deal with them and successfully complete the tasks assigned by the organization. Even in this chaotic world, they still silently guard, accompany each other to grow in their own way, and work together to complete tasks again and again.
Supporting Characters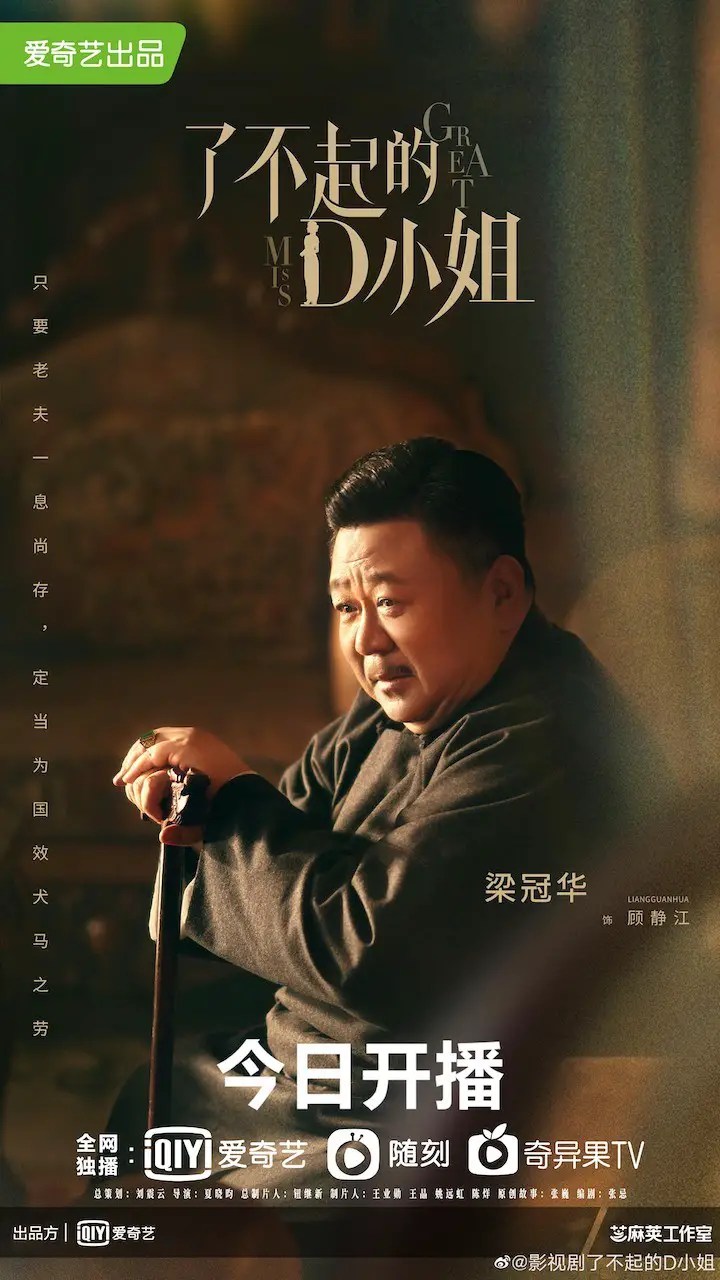 Liang Guan Hua 梁冠华 as Gu Jing Jiang 顾静江
Shanghai business man, gang leader. His wife died early, and only has one son who was studying abroad, so he regards Ding Yii Qing, the daughter of the best friend, as his own. After Shanghai falls into the hands of the Japanese, there were many behind-the-scenes resistance activities.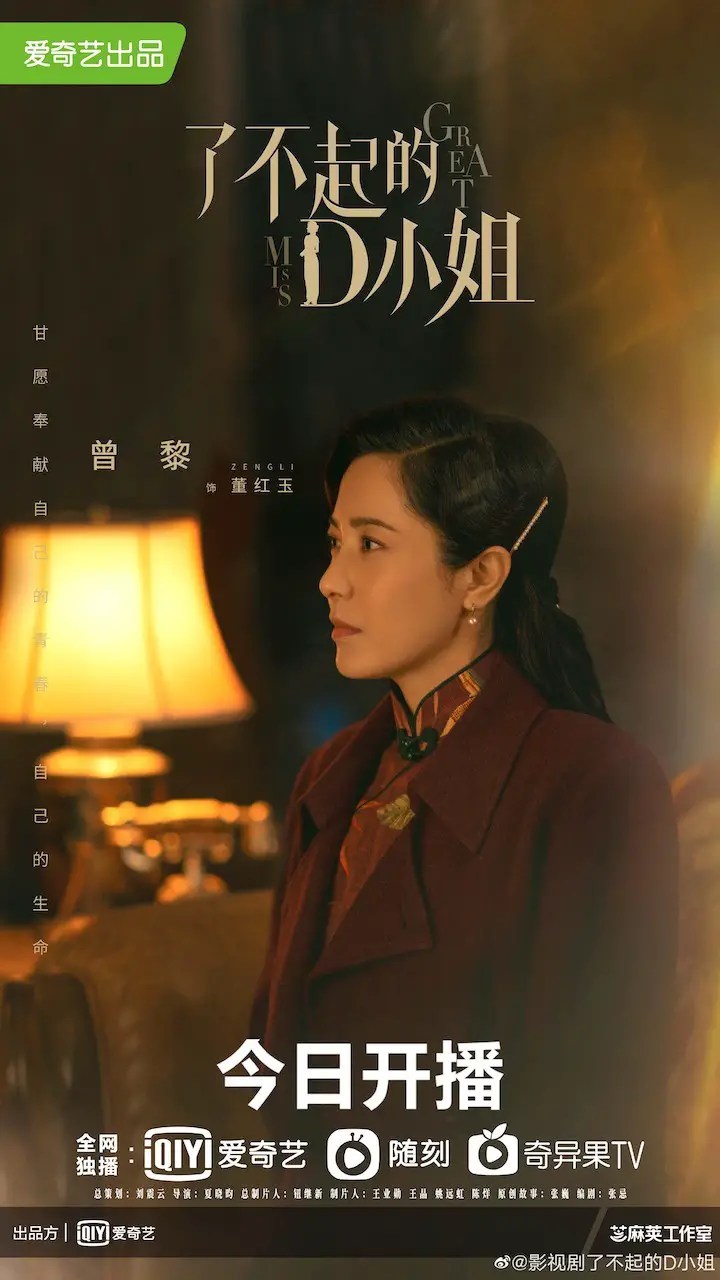 Ceng Zi 曾黎 as Dong Hong Yue 董红玉
Member of The Shanghai Underground Party, mature, resolute, and calm, uses the public identity of a woman to save the National Assembly, commanding important tasks such as hoeing, obtaining intelligence, and organizing rescues, and was the leader of Ding Yi Qing's revolutionary road.
Drama Posters: