C-Drama
I Want To Be Brothers With You – Xin Yunlai, Chen Youwei
[ad_1]
I Want To Be Brothers With You is a youth school drama directed by Tian Yu, starring Xin Yunlai, Chen Youwei, Lu Fangsheng, Zhao Zhaoyi, Liu Jinyan, Yang Yikai, and Li Ao.
The drama tells the story of Gao Yang, a rebellious teenager, and Ye Xiaowen, a taciturn A straight student, who coincidentally become "brothers", thus embarking on a heartwarming healing story.
Details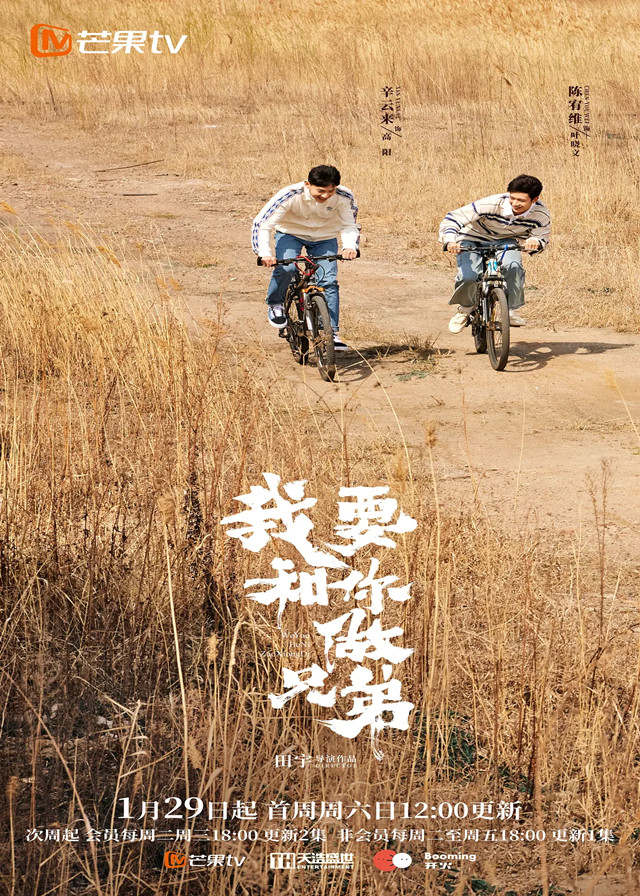 English Title: I Want To Be Brothers With You
Chinese Title: 我要和你做兄弟, 我才不要和你做兄弟
Genre: Youth, Family, Comedy, School
Episodes: 30
Duration: 40 min.
Director: Tian Yu
Product Company: MGTV, T.H ENTERTAINMENT, Kaihuo Culture
Broadcasting Website: MGTV
Released Date: January 29, 2022
Cast

Xin Yunlai as Gao Yang

Lu Fangsheng as Gao Bin

Zhao Zhaoyi as Jin Beibei

Liu Jinyan as Mi Jia

Yang Yikai as Zhao Jiabao

Li Ao as Tian Meng
Synopsis
Gao Yang is the famous lively boy of Tieyuan Third Middle School. He is a mischievous and unruly boy who often tries wildly at the bottom of his teacher's and father's patience.
The new transfer student in the class, Ye Xiaowen, is taciturn, clever and capable. He is also a good cook.
By coincidence, they become "brothers" living together, their funny life is about to begin.
[ad_2]