Entertainment
Idina Menzel on Advice She Gave Cynthia Erivo on Wicked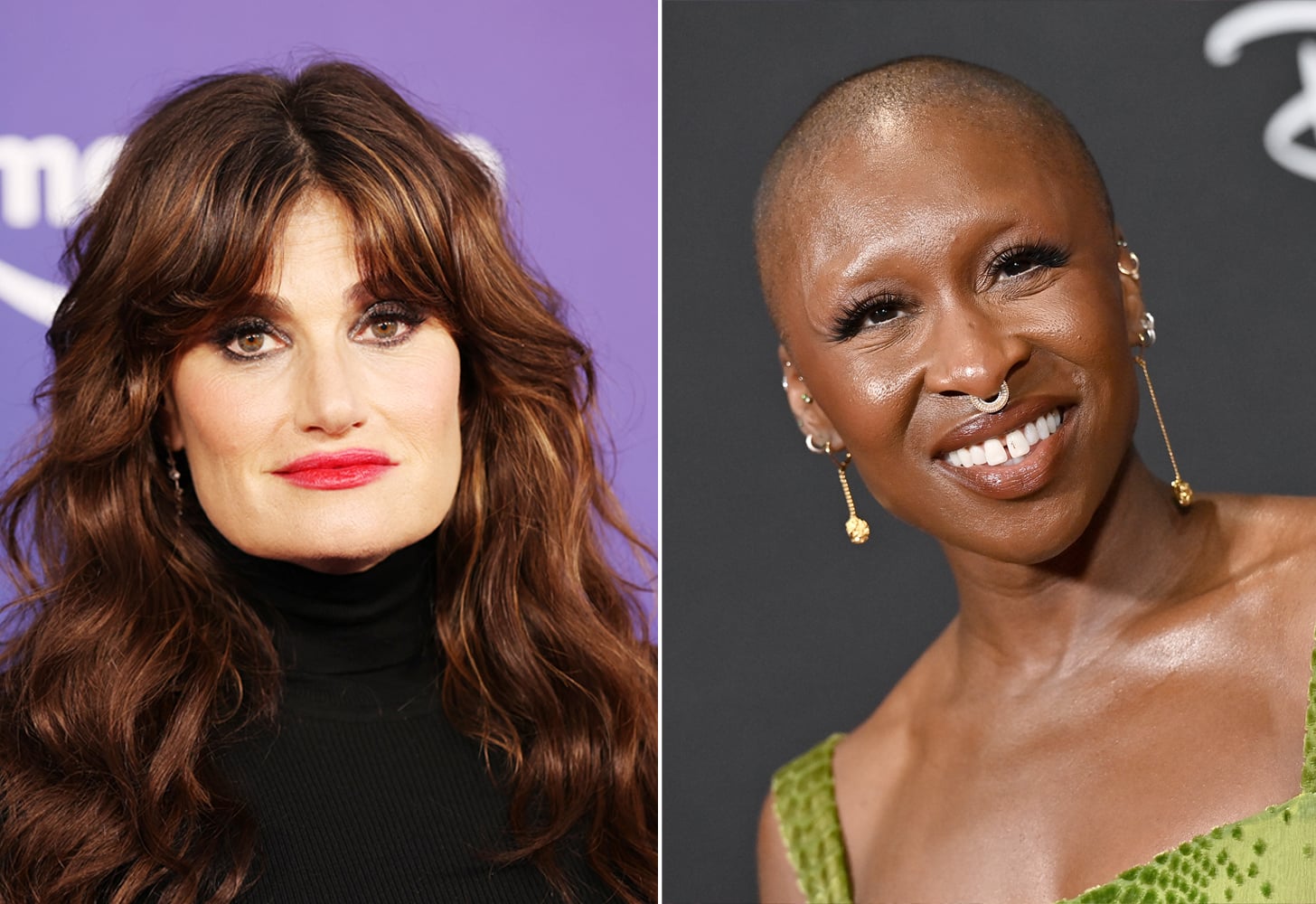 Idina Menzel says that while she's willing to help Cynthia Erivo prepare to play Elphaba in "Wicked," she feels that the star is already very well-equipped to take on the role.
"I've congratulated her and she sort of asked me just to be a part of it and be there," she tells Entertainment Weekly. "I offered to be in her ear if she wants me to and to give her a space, because she doesn't need my help, to be quite honest."
The "Frozen" star does say that her main tip for Erivo is to always remember the story's core message. "Just always keep in mind what the whole story was about," she says. "Similar to our book is just like not being afraid of what makes you beautiful and powerful. If you stay true to that, then you'll be true to Elphaba."
The book she's referring to is her new children's title, "Loud Mouse," which she cowrote with her sister Cara Mentzel, who uses the original spelling of their family name. Like "Wicked," "Loud Mouse" — out as of Sept. 28 — is all about owning who you are, even if that makes fitting in a challenge. "The inspiration for it came from our childhood and my own complicated feelings I had as a little girl with a big voice, not quite sure how the world would perceive me if I was to really step into my own spotlight, and own this big, powerful voice that I had," Menzel says to Entertainment Weekly.
Menzel delivered a career-defining performance as Elphaba in the Broadway production of "Wicked" from its opening in 2003 to 2005, reprising her role on London's West End in 2006. Erivo will star alongside Ariana Grande in the upcoming two-part film adaption of the musical.
Though the first installment won't premiere until 2024, anticipation has steadily been building. In March, Erivo delivered a stunning rendition of "For Good" on "The Late Late Show With James Corden," while Grande posted a sweet behind-the-scenes snap of the pair embracing in July and later declared that she be won't be releasing a new album until after the film is completed. Meanwhile, as of Sept. 21, "Bridgerton" star Jonathan Bailey has been confirmed as the feature's central love interest, Fiyero.