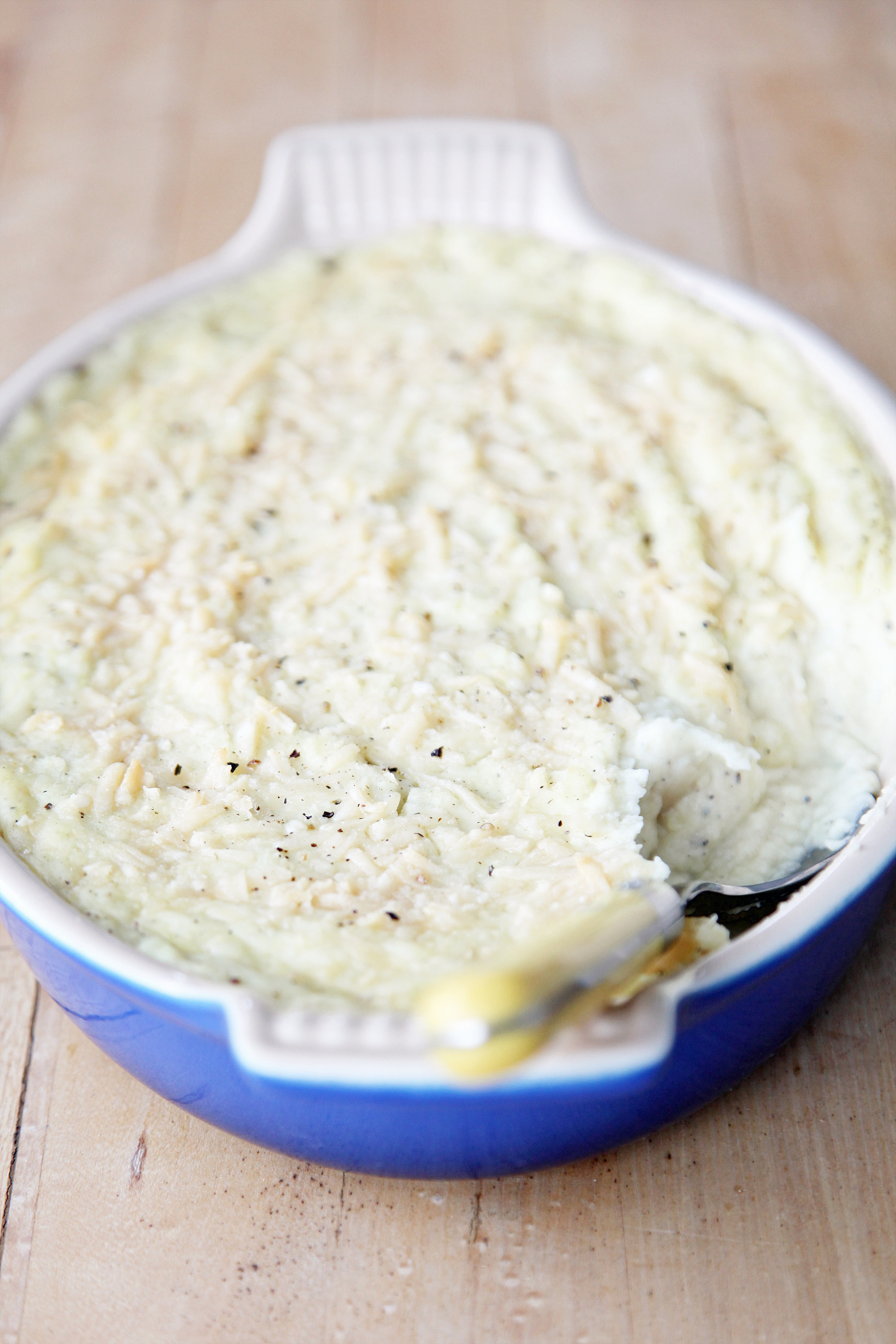 As integral to a traditional Thanksgiving feast as the turkey, mashed potatoes don't often get a radical update. Frankly, I didn't really think they needed one, until I tried this brilliant recipe from Ina Garten's "Make It Ahead: A Barefoot Contessa Cookbook" ($17). I trust Ina's recipes implicitly — one of her other titles, "Barefoot Contessa Foolproof: Recipes You Can Trust" ($18), has absolutely earned its moniker — but still, I was surprised by just how clever this make-ahead version of the classic mash is.
Traditional mashed potato recipes can be made ahead of time and reheated without too much harm, but they're never quite as good as a freshly mashed batch. So year after year, I cooked them in the hectic last hour of Thanksgiving dinner prep. But, thanks to this hack, it doesn't have to be that way.
In Garten's mashed potato recipe, cooked mashed potatoes are transferred to a casserole dish, sprinkled with parmesan cheese, and baked until golden, creating a cheesy potato masterpiece. If you're the make-it-ahead sort of cook (and really, everyone should be on Thanksgiving), the prepped (but not baked) mashed potatoes can be refrigerated for up to three days. On Thanksgiving, simply pop them in the oven as the turkey rests. (Yes, you should let the turkey rest for about 10-15 minutes before slicing it.)
Traditional recipes also typically use cream, butter, and salt in addition to the potatoes themselves. But Garten's mashed potatoes recipe has a few extra ingredients that add meaningful flavor: garlic cloves, sour cream, freshly-grated parmesan, and garlic-and-herb goat cheese. Together, they add a little creaminess, a little tang, and a little bit of cheesy flavor that goes a long way.
Try Garten's mashed potatoes recipe below, and I guarantee: You'll become a convert, just like me.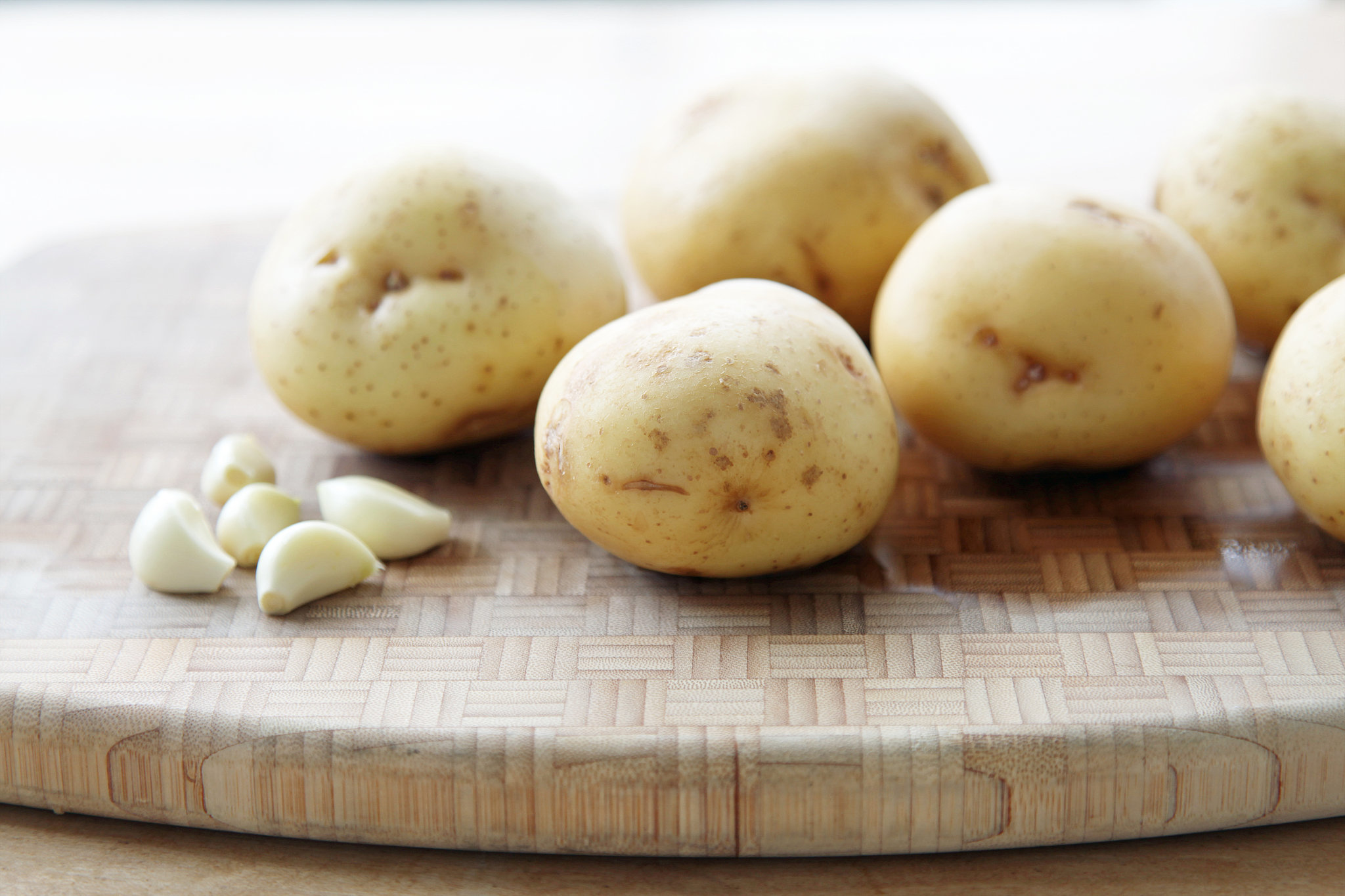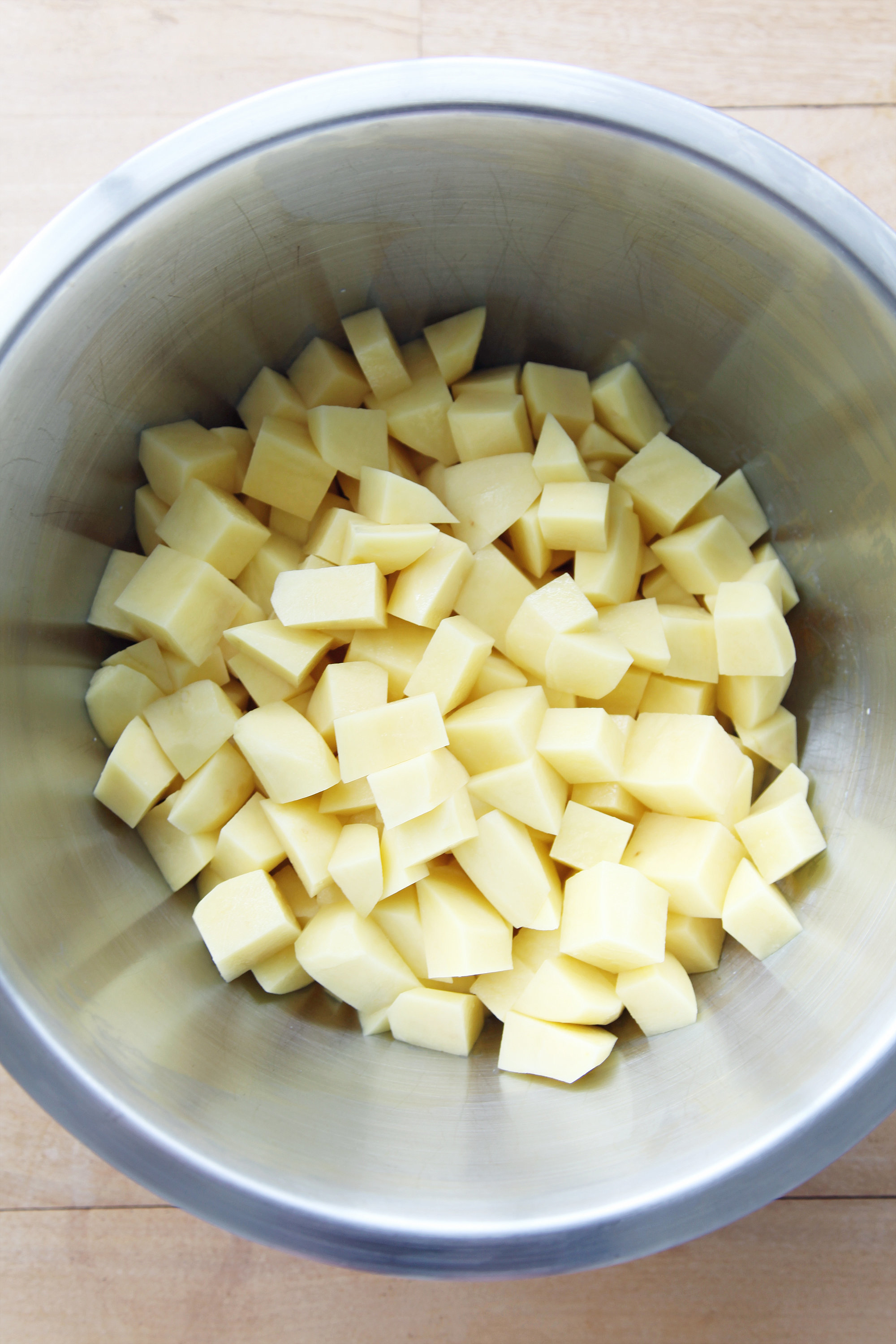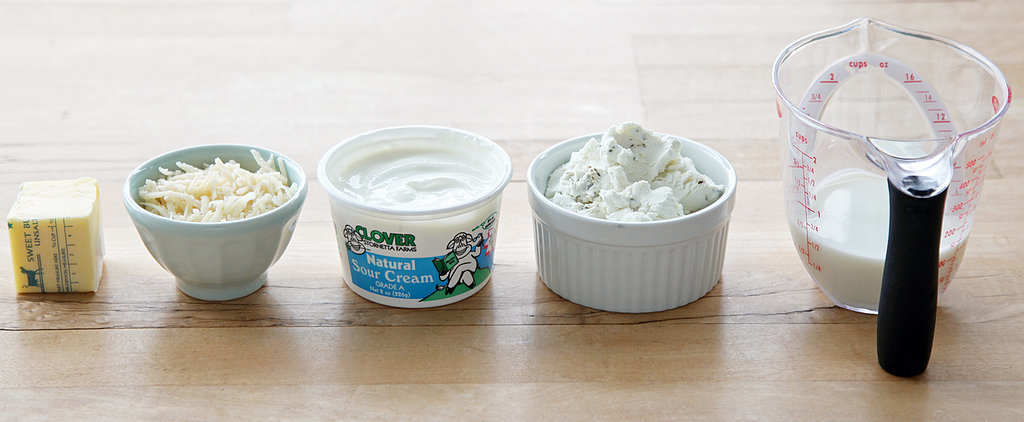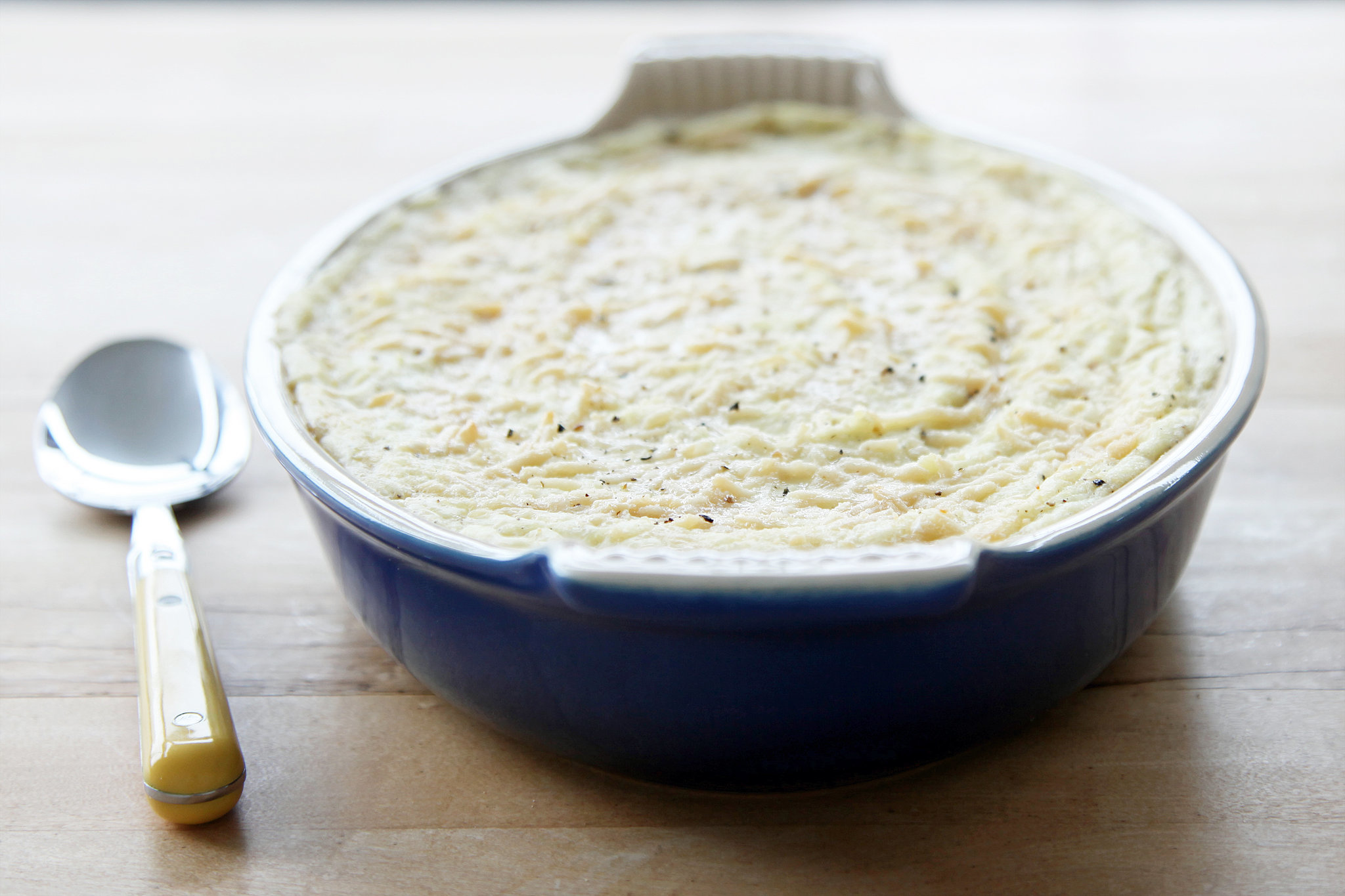 Notes
Make it ahead: Assemble the dish, including the parmesan, and refrigerate for up to 3 days. Bake before serving.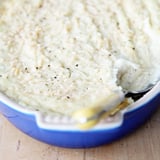 Ingredients
3 pounds large yukon gold potatoes, peeled and cut in 3/4-inch chunks
5 large garlic cloves, peeled
Kosher salt and freshly ground black pepper
7 to 8 ounces garlic-and-herb goat cheese, at room temperature
4 tablespoons (1/2 stick) unsalted butter, at room temperature
1 1/2 cups sour cream
1/2 cup half-and-half or milk
1/2 cup freshly grated parmesan cheese
Directions
Preheat the oven to 375°F. Place the potatoes, garlic and 1 tablespoon salt in a large pot with enough water to cover the potatoes. Bring to a boil over high heat, reduce to a simmer and cook for 20 to 25 minutes, until very tender.
Drain the potatoes and garlic and process them together through a food mill fitted with the coarsest blade set on top of a bowl. While the potatoes are still hot, stir in the goat cheese, butter, sour cream, half-and-half, 4 teaspoons salt and 2 teaspoons pepper until smooth.
Pour the mixture into a 9-by-12-by-2-inch oval baking dish, smoothing the top. Sprinkle the parmesan on top and bake for 30 to 40 minutes, until lightly browned. Serve hot.
Information
Category

Side Dishes

Cuisine

North American

Yield

6 to 8 servings

Total Time

1 hour, 14 minutes, 59 seconds
Image Source: POPSUGAR Photography / Nicole Perry