Beauty
Khloé Kardashian's Crystal Supermodel Nails: See Photos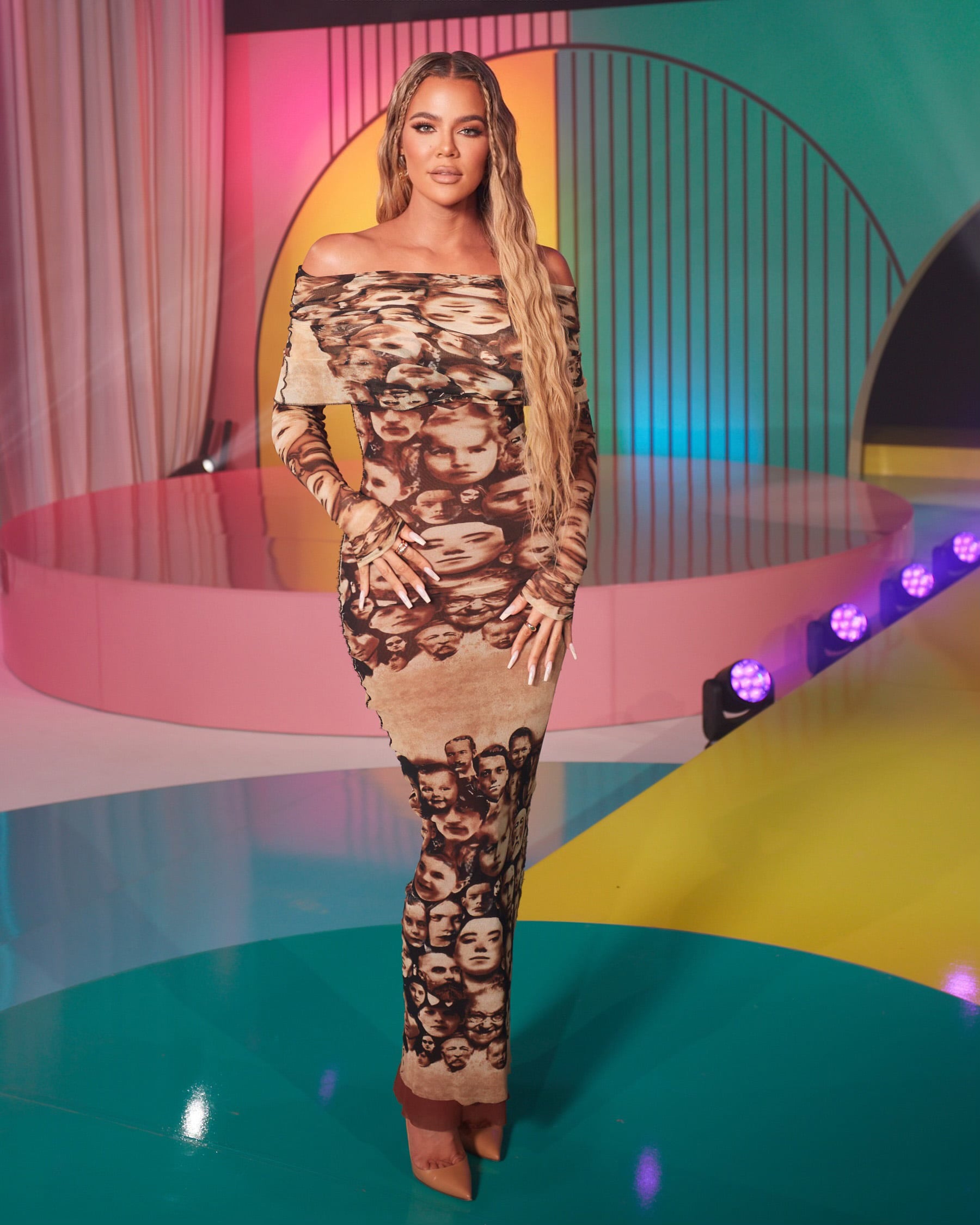 Image Source: Getty/SHEIN X 100K Challenge 2021 / Contributor
Khloé Kardashian is back with yet another envy-inducing manicure. The reality TV star revealed her new nails on her Instagram Story, showcasing one of the many ways you can take a supermodel manicure and, in the wise words of Kendrick Lamar, freak it.
Kardashian's manicurist, Chaun Legend, filed her nails into her signature stiletto shape and painted each finger a sheer pink, mimicking a healthy nail bed. Instead of stopping there, Kardashian opted to take the nail look up a notch by adding crystal embellishments in champagne and rose gold tones to the top half of each extension.
Supermodel manicures have been hailed as the perfect nail look for any occasion, and with good reason. The manicure has been spotted on numerous red carpets and in street style beauty moments alike. With A-listers like Bella Hadid, Ciara, and now Kardashian giving the look a stamp of approval, it's safe to say it won't be leaving the realms of pop-culture any time soon. Take a closer look at Kardashian's nails below.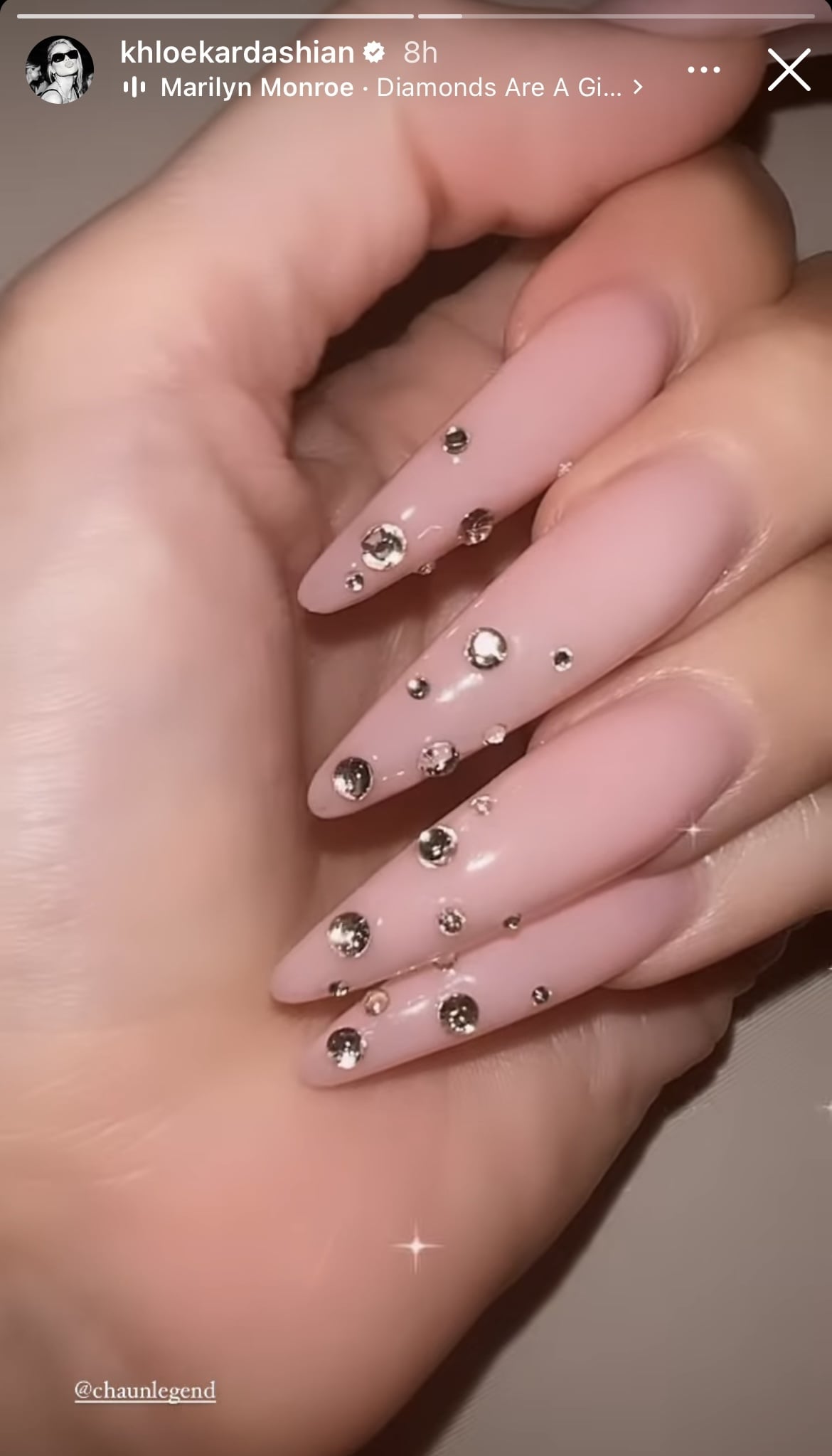 Image Source: Instagram User @khloekardashian