Entertaiment
Kpopmap Mood Playlist: K-Pop Songs To Make You Feel Like A Villain (Part 2)
[ad_1]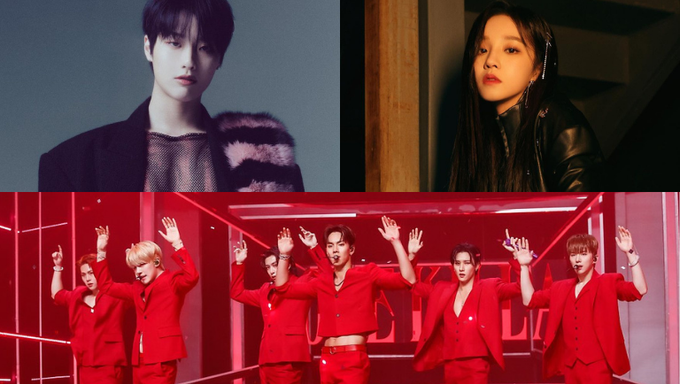 Welcome to the fifteenth article of Kpopmap's weekly series: Kpopmap Mood Playlist! In this series, with articles released every Friday, we create a playlist of some unique songs across various genres such as K-Pop, K-Rock/Indie/Hip-Hop/R&B, ballads, city pop, and more, perfectly curated for a very specific mood. Through this series, we want to introduce you to artists and genres as well as give you the perfect collection of songs to jam out to, regardless of how particular your mood is. Don't forget to tell us what your mood is like in the comments down below for a Mood Playlist, just for you!
Today's playlist is part 2 of "K-Pop Songs To Make You Feel Like A Villain". Previously, in part 1 of the playlist, we gave you 5 songs to make you feel like the hot villain of a movie who is morally ambiguous but you can't help falling for them anyway. Here are 5 more, to satisfy your villainous desires.
Subscribe and stay tuned to Kpopmap's YouTube channel for the complete playlist with bonus songs!
The perfect prelude to planning a devilish conspiracy, Purple Kiss' 'Intro: Crown' will set the exact mood you are looking for. You'll feel the rush of power coursing through your veins with its lo-fi, breathy vocals, and hardcore beats but before you know it, it'll be over, leaving you wanting more.
2. CIX – 'Jungle'
CIX has a knack for making their music feel more like a cinematic experience than a song and 'Jungle' is no exception. The alluring melody will creep into your mind and refuse to leave. There's no beating this song when it comes to "villainous" vibes.
3. MONSTA X – 'Love Killa'
Pumped with the addictive energy of adrenaline, 'Love Killa' is undoubtedly a modern villain anthem. From the vocals to the rap, everything about this song is incomparable. Its iconic status isn't a surprise, however, coming from the Concept Kings themselves. 
Yuqi nails the concept of "us against the world" with 'Bonnie & Clyde', as she commits the "perfect crime". To fans, however, the only crime Yuqi has committed is stealing our hearts and we don't even want them back! 
5. WOODZ – 'Lift Up'
Finally, there couldn't be a better song to wrap up this playlist than 'Lift Up'. WOODZ's vocal range takes the forefront in this song as we lose ourselves in the lyrics. This is easily one of WOODZ' best works of all time and we're obsessed.
What "Mood" should we make a Playlist for next? Share your thoughts with Kpopmap in the comments section down below!
[ad_2]
Source link