Beauty
Lindsay Lohan's Falling For Christmas Nail-Polish Shade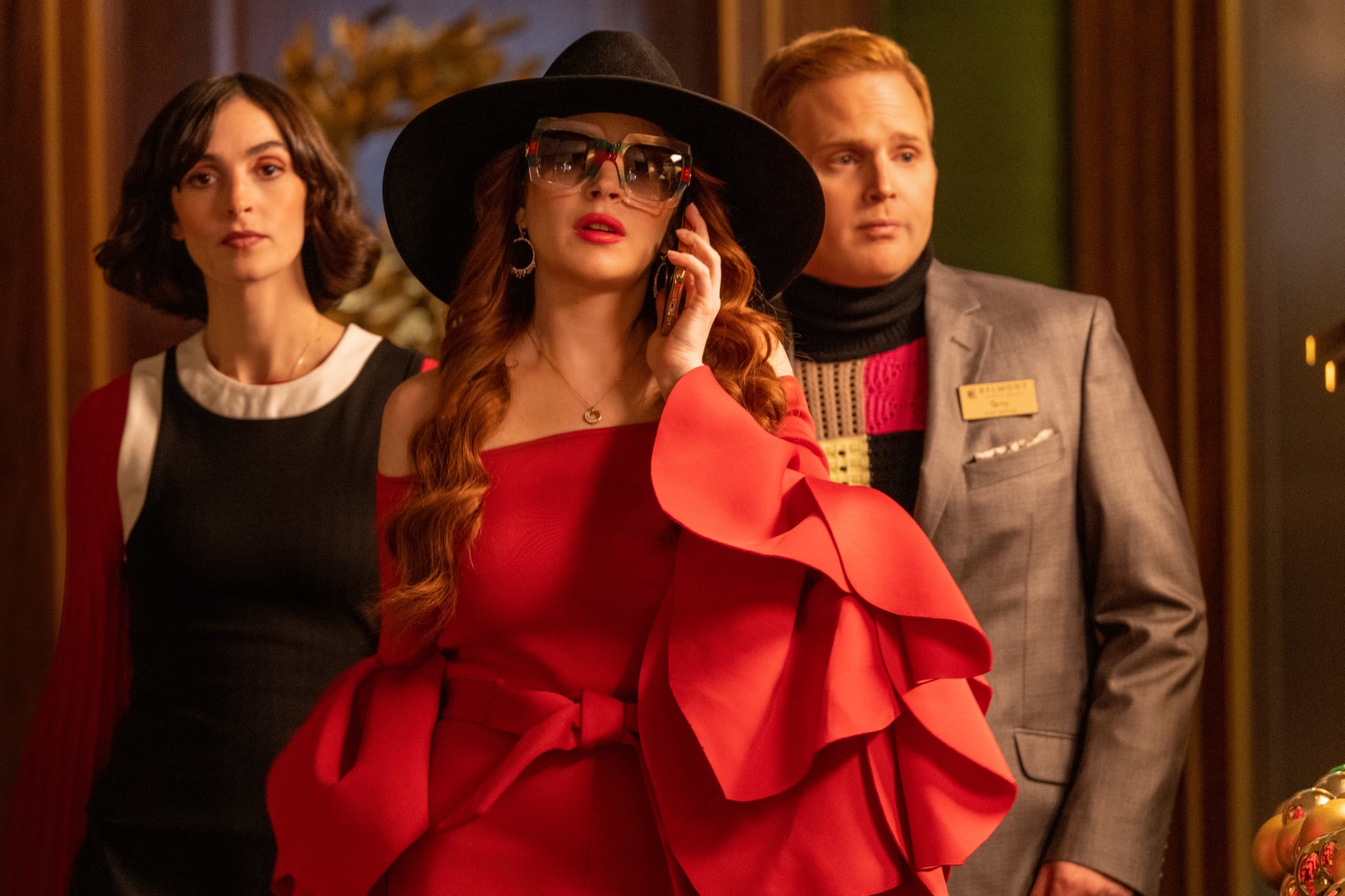 "Falling For Christmas" hit Netflix on Nov. 10 and immediately rose to the top 10 list. Lindsay Lohan stars in the holiday movie as Sierra, a spoiled hotel-chain heiress, alongside Chord Overstreet, who plays Jake, a small-town inn owner. After an accident makes Sierra forget who she is, she ends up shedding her pretentious lifestyle and the look that went with it. At the beginning of the film, we see Lohan go from wearing Valenyagi "haute couture onesies" to donning hand-me-down holiday sweaters out of the lost-and-found box. With this quick rise and fall, the behind-the-scenes glam team responsible for crafting Lohan's character's look had a unique job.
In the movie, Lohan starts out with long, voluminous curls not too dissimilar to the actor's hair in real life. She has on full glam, complete with a bold-red and hot-pink lip at different times. However, after her accident, she ditches that high-maintenance routine for a subtler, more natural look. Her curls are replaced with a simple blowout, and her makeup has a barely there look. The decision of what to put on Lohan's nails was also heavily influenced by the plot.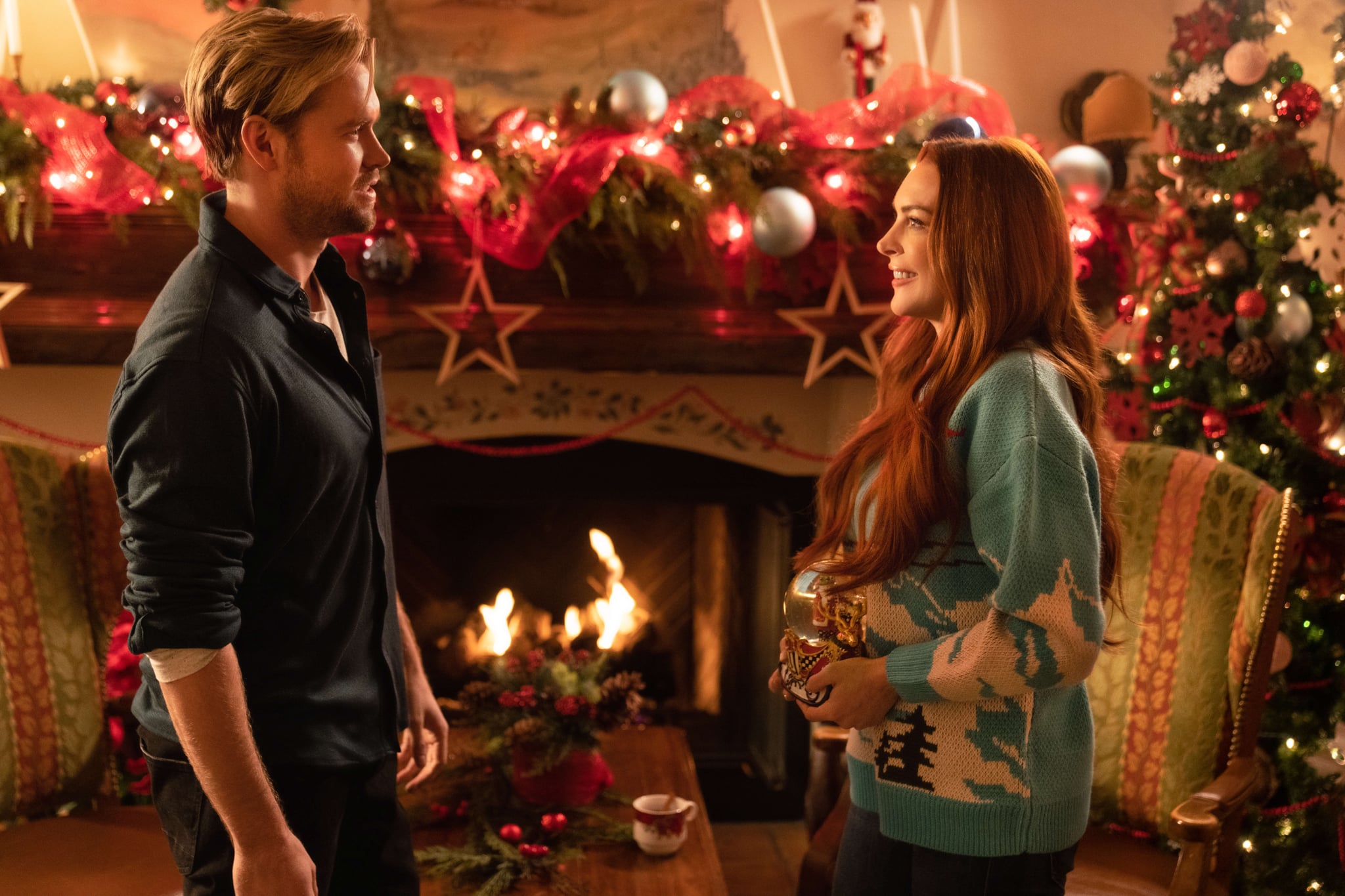 "Production originally wanted her to go with a french-tip look, but Lindsay felt that her character probably wouldn't keep up french tips after amnesia took away her money, glamour, and identity," the film's nail artist Felicia Acosta tells POPSUGAR. "We went with something more subtle." That's how they landed on short, rounded, square-shaped nails painted with the CND Vinylux Longwear Pink Nail Polish in Negligee ($11), a soft, glossy, sheer pink. "Plus, we both agreed it was a super-cute shade that went well with her hands and skin tone," Acosta says.
You can see Lohan's nails up close in a few scenes: when she answers her hotel-room phone for her wakeup call in the opening scene, when Tad (George Young) places a ring on her hand, and when she snaps a picture of Jake, his daughter Avy (Olivia Perez), and Alejandra Carlisle (Alejandra Flores) with her iPhone. Opting for this understated, versatile nail look allowed the hair and makeup department to keep Lohan's nails the same throughout filming, which is not only a time-saving hack but also better for continuity.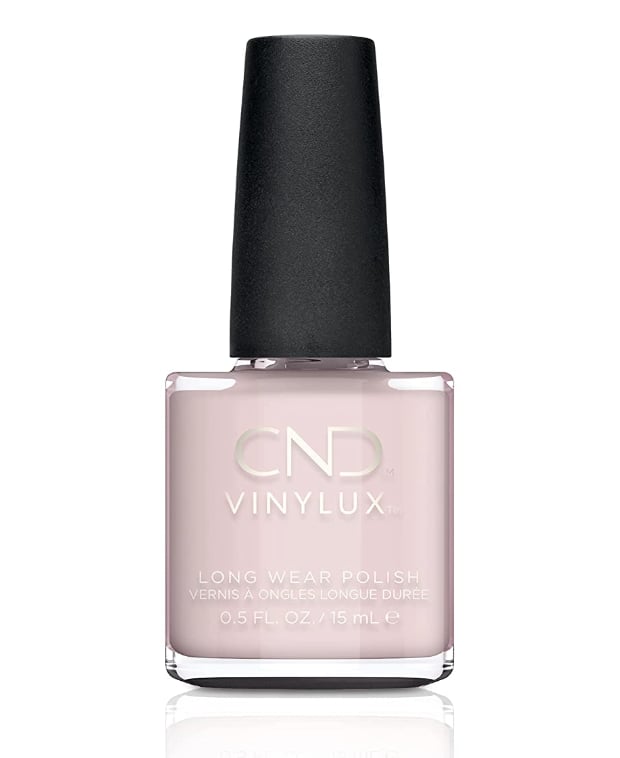 CND Vinylux Longwear Pink Nail Polish in
Buy Now