Beauty
Live Tinted Huebrow Review With Photos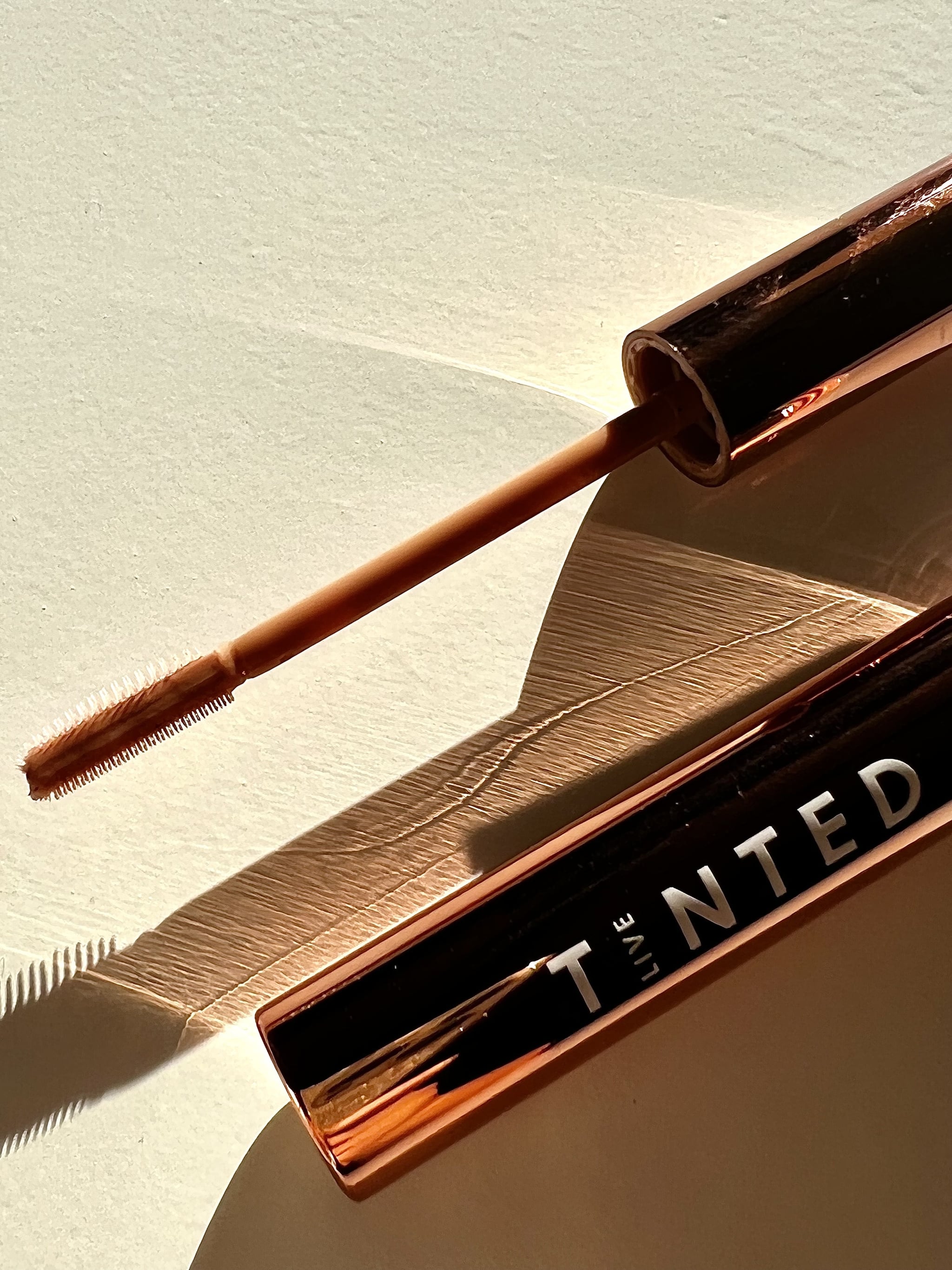 Whether you like them thin, bleached, fluffy, or brushed-up, your brows can define your entire look. I love having thick, defined eyebrows, but they do have a mind of their own and tend to curl downward, so I look for products that can give me an uplifted look that frames my face. I knew I needed a brow gel in my routine that keeps them in place, but I never found one that I loved using.
Live Tinted just dropped its first brow product that promises to groom and set your brows while keeping them hydrated. The brand states that it's a flake-free formula that lets you style your brows with a multi-sided applicator. Live Tinted's products have been a core part of my routine since they complement my complexion in the most natural way, whether it's the Hueguard sunscreen or the Huebeam Blushing Bronzer, which is the only cheek product I ever use. After using Live Tinted's Huebrow ($22), I can confidently say another Live Tinted made it into my staple routine.
What I Like About the Live Tinted Huebrow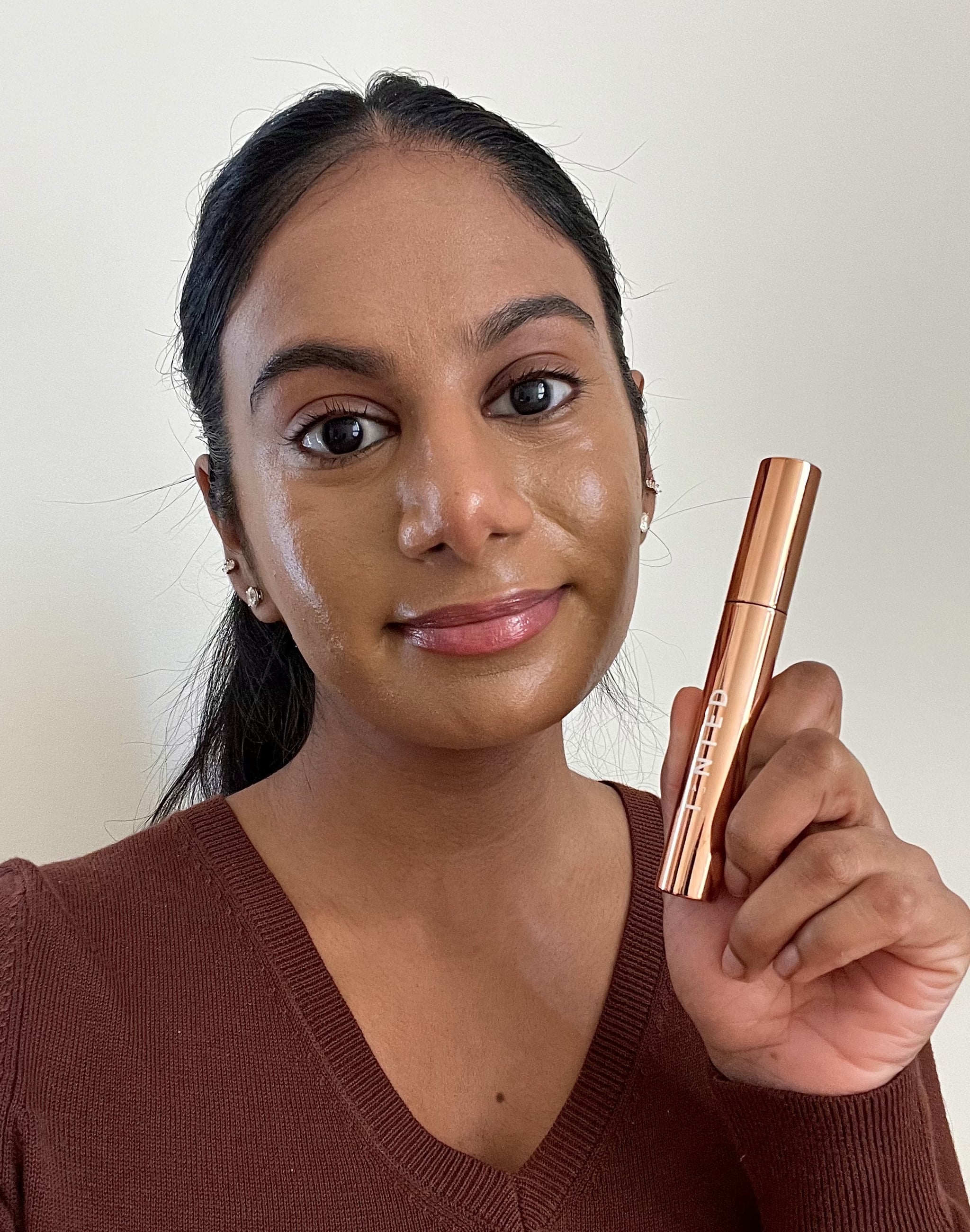 One of my biggest gripes with brow gels, especially clear ones, is that they tend to flake and give my brows an ashy appearance, and the ones that are tinted tend to be a little too bold for my liking. With Live Tinted's brow gel, I can finally set the hairs in place without worrying about flaking or too much pigment. The Huebrow gel defines the look of my brows with a conditioning coat of aloe extract, provitamin B5, olive fruit, and jojoba seed oil, and the color lets me skip filling in my brows altogether. I even use it on my lashes when I want a quick, natural lift.
What I appreciate most about the formula is its long-lasting, hairspray-like hold. My brows stay lifted in perfect shape all day and night, no matter what I'm doing or where I am. My brows are exactly where I set them until I have to wash the color off. Plus, it's flexible enough for a weightless feel without a crunchy texture or appearance.
Plus, Huebrow's unique applicator makes it easier than ever to groom your brows. It has three distinct sections that can help you sculpt, define, and fluff each hair to your liking. The wand contains three rows of long, flexible brush bristles that taper at each end on one side; shorter, densely packed bristles on the other side; and two flat sections in between.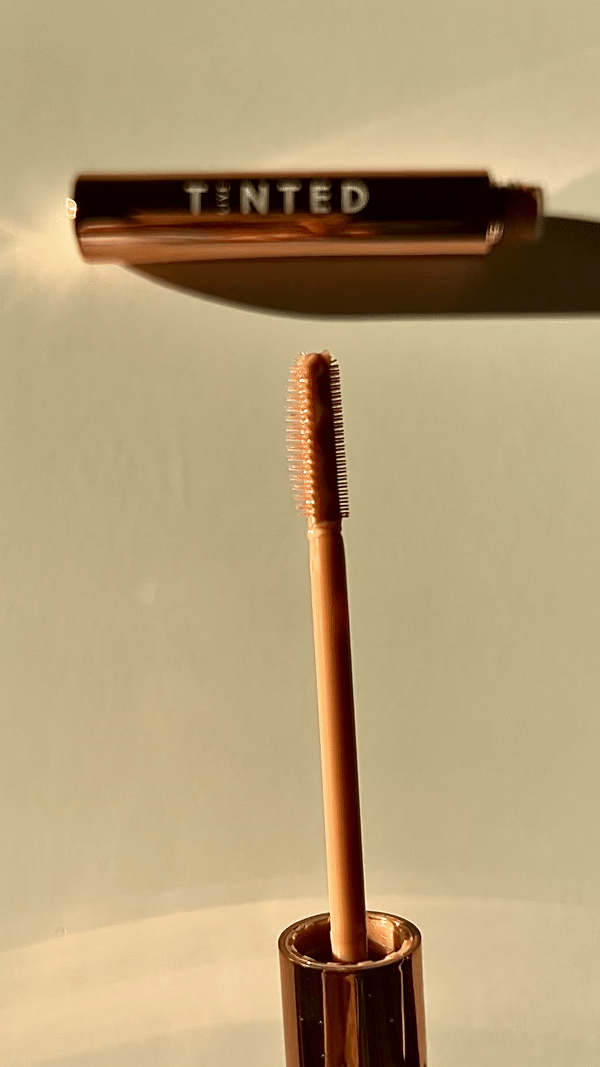 With Live Tinted's Huebrow, my brows still look like my brows — just a little more polished and lifted.
What's Worth Noting About the Live Tinted Huebrow:
The Live Tinted Huebrow is pretty easy to use, but its multi-faceted brush makes it versatile for achieving your perfect brow. The long bristles are perfect for combing each hair and sculpting them to the position and shape you want them to take. The shorter bristles are great for fluffing brows and adding volume. Going for a sleek, "boy brow" or "soap brow" look? Use the flat sides of the applicator to pack on the gel and flatten each hair, then use the short bristle side to separate the hairs and define them.
Deepica Mutyala, the brand's founder, recommends "applying two to three coats of the clear gel to your brows, allowing each layer to fully dry for a laminated brow look that will keep your brows in place all day." If you have sparse brows or like to fill them in a little, I suggest doing so with pencil or powder first before using the clear gel to set it all in place.
Mutyala also let us in on another hack: using it on any baby hairs along your forehead to keep flyaways at bay. As someone who has baby hairs that are relentless and won't listen to me, I had to try this out. The short bristle side helped me comb out my baby hairs and sculpt them along my hairline. The long bristle side helped me set and tame those pesky, stubborn flyaways for a sleek, polished look. It's been a game changer.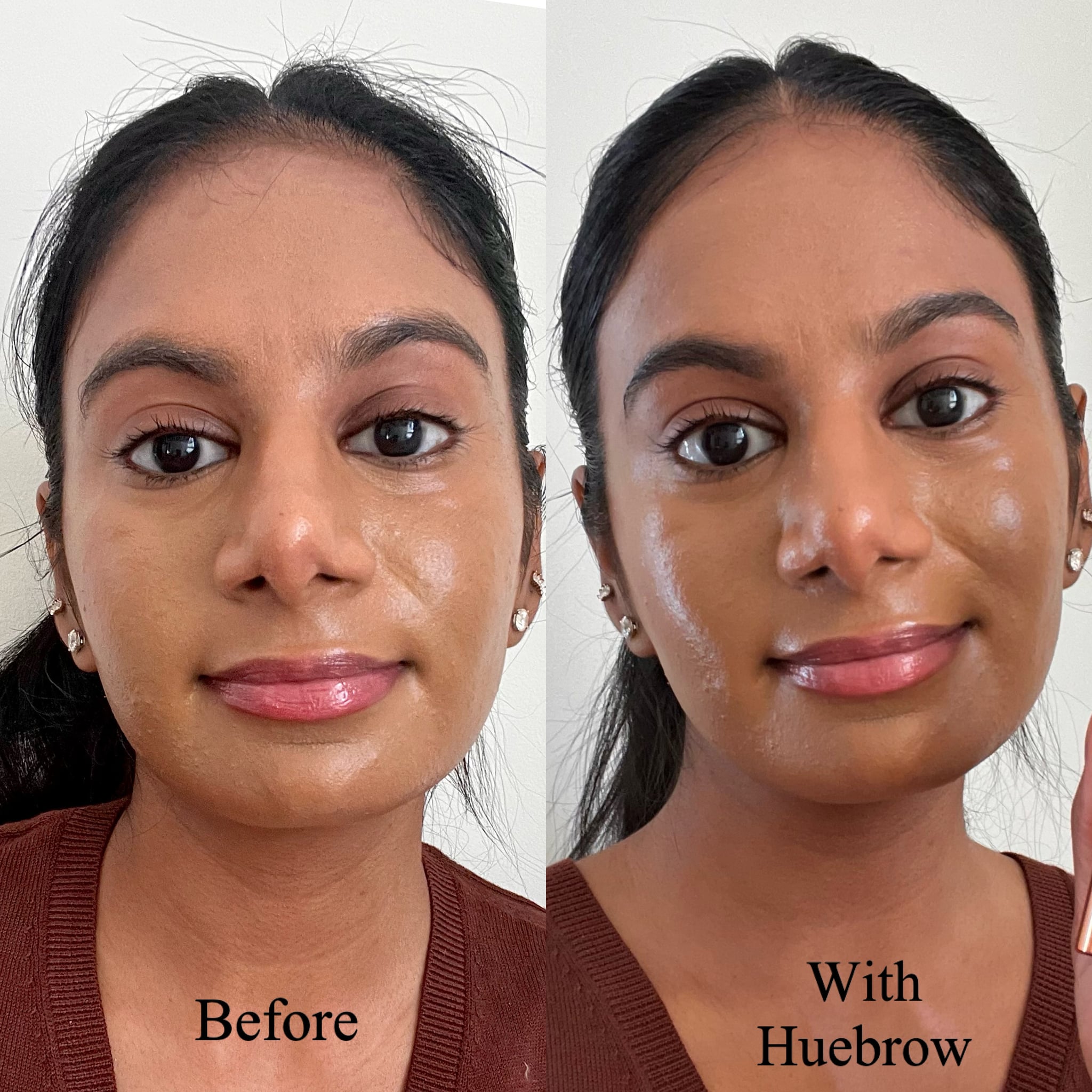 Who the Live Tinted Huebrow is best for:
Live Tinted's Huebrow is perfect for anyone who's on the market for an everyday brow product that will set their hair in just a few swipes. Since the brow gel is clear and doesn't flake, every skin tone with any hair color can use it, reflecting the brand's ethos. No matter how you like your brows, it's a versatile product that can help you achieve that effortless "clean girl" look.
Where is the Live Tinted Huebrow Available?
The Live Tinted Huebrow is available at Ulta.
Rating:

Image Source: POPSUGAR Photography / Anvita Reddy