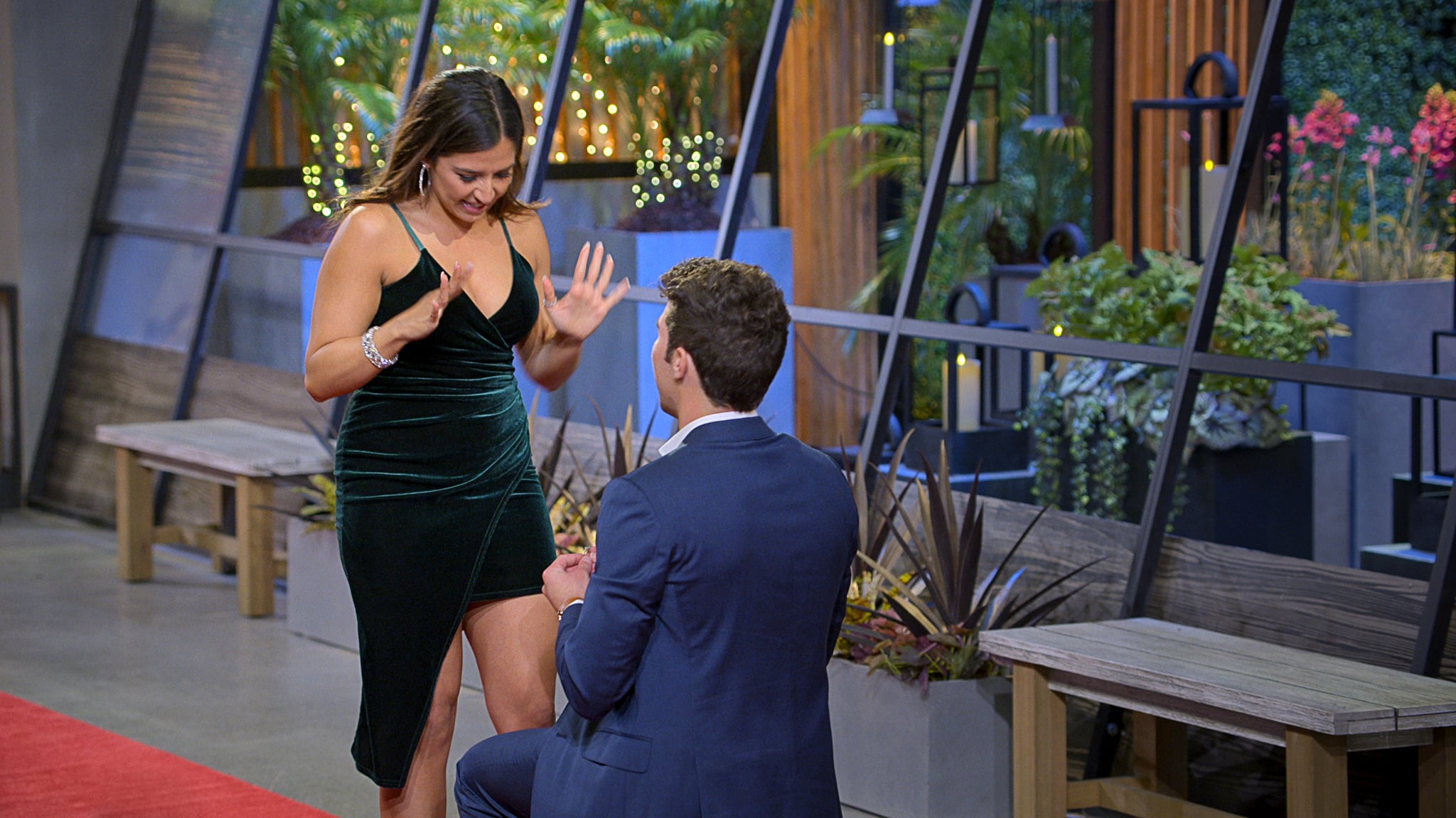 Turns out, the final five couples on "Love Is Blind" season three weren't the only ones who found love in the pods. So far this season, viewers have only gotten to know Zanab Jaffrey and Cole Barnett, Raven Ross and SK Alagbada, Bartise Bowden and Nancy Rodriguez, Colleen Reed and Matt Bolton, and Alexa Alfia and Brennon Lemieux (and briefly Andrew Liu) as the show chronicles their love journeys. But what about the couples we didn't get to see on camera?
When asked about the other off-screen "Love Is Blind" pairings on season three, Bowden told POPSUGAR that outside of the proposals shown in the pods, there were two other unnamed couples who almost took that big step, too. "There were six proposals shown on camera — the final five plus Andrew who proposed as well," he says. "There were two others, that were not proposals, but two couples that made it to proposal day and had to have a conversation that were not shown at all."
If you can recall from season two, there were also two offscreen couples who made it pretty far and did get engaged. On. Feb 17, Netflix revealed that those couples — Kara Williams and Jason Beaumont, and Caitlin McKee and Joey Miller — decided to get married and met for the first time on the red carpet outside of the pods. However, they didn't attend the group trip to Mexico, nor did cameras capture their love stories throughout the rest of the dating experiment.
Neither couple is still together — McKee announced via Instagram on Feb. 15 that she and Miller decided to part ways; Williams and Beaumont have also since broken up, per a since-deleted Instagram post from the latter — but they both, like other "Love Is Blind" couples who have also split, expressed gratitude for the dating experiment and their experiences on the show.
"Love Is Blind" season three is now streaming on Netflix.