Culture
My Ex Gave Me Antibiotics to Get Me Pregnant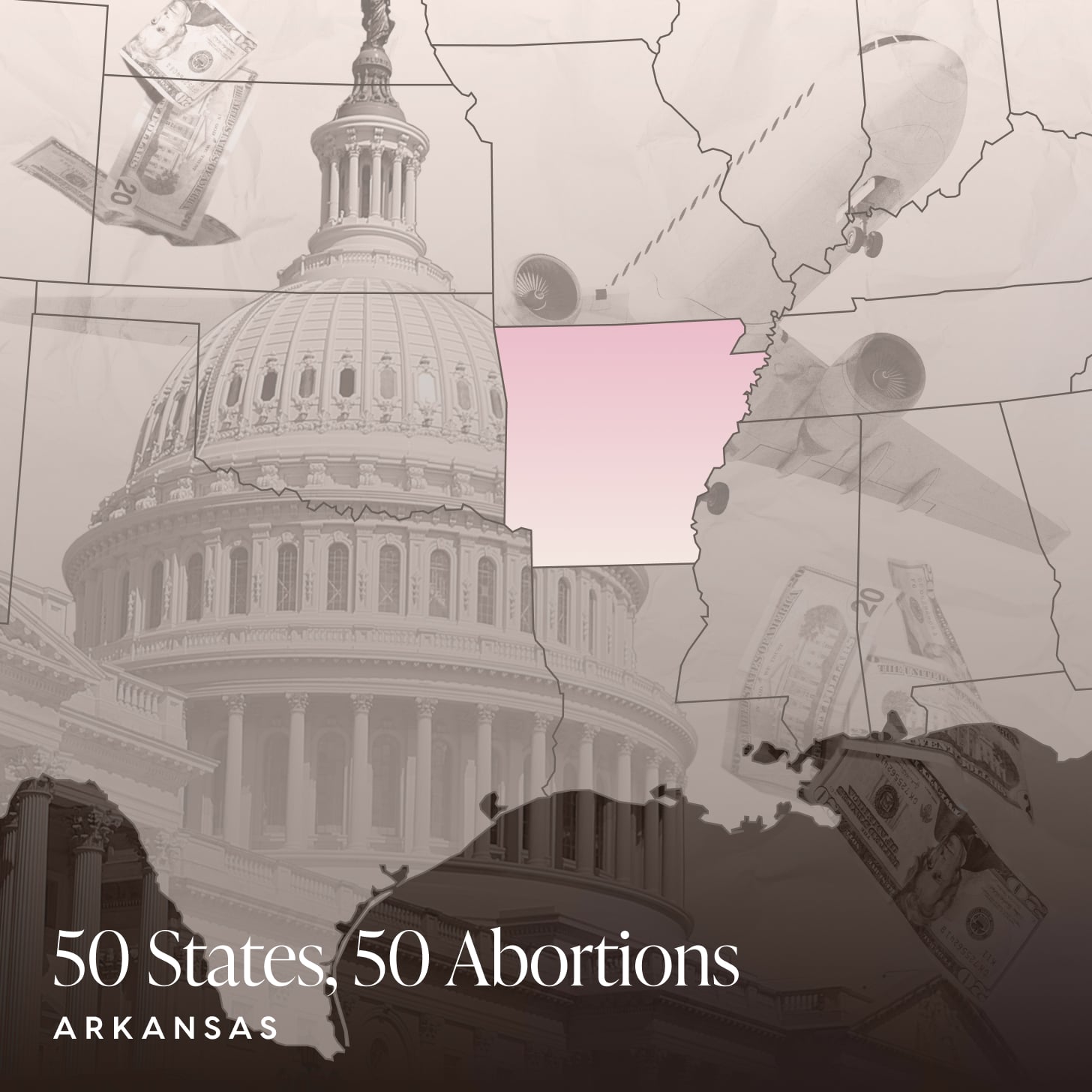 This article is part of POPSUGAR's 50 States, 50 Abortions, a large-scale storytelling project that aims to elevate the voices of people who've had abortions. For more information about how to find an abortion clinic near you, please visit The Cut's abortion service finder.
Content warning: The following essay contains text descriptions of domestic abuse.
When I missed my period in December 2011, I figured it was probably just because of stress. But then I didn't get my period in January, and I got this gut feeling that I should take a pregnancy test. It came back positive.
I was angry that something had taken root in my body without my permission. I felt bitter and mad. I was in an abusive and traumatic relationship at the time, and I was really young — I had just turned 21. I didn't know enough to recognize the trouble that I was in. Later, after the relationship had ended, my ex admitted that he had intentionally given me antibiotics to mess with my birth control because he wanted to keep me in the relationship. He told me he was surprised that I hadn't gotten pregnant. He didn't know that I had gotten an abortion; I didn't tell anybody for a long time.
I believe the only reason I have children now is because I was able to get this healthcare when I needed it back then.
I knew I wanted an abortion. I was also wrapping up my bachelor's degree, and I couldn't juggle that and a baby. I was enrolled in a poetry class, and I remember very vividly doing a writing exercise on the anger I felt about something taking hold in my body, like a flower bed being infested with weeds. And all I wanted was a diligent gardener to take care of it.
The abortion cost a little over $600. I was only working part-time in college, so I didn't have the money saved up. This was for a surgical abortion; it was already past the point for me to get a medication abortion. Even if it wasn't, I still didn't have the money, and I didn't have anywhere to go for support. Back then, there wasn't an organization like the Arkansas Abortion Support Network in the state for me to fall back on. My family was deeply religious. I couldn't tell anybody, because then I'd have to confess that I'd had sex before marriage, which was a big no-no. In their view, getting an abortion would be like killing a baby, an even bigger no-no.
So I waited for my tax return to come in, and when it did, I made my appointment. A really kind person who worked at Little Rock Family Planning Services, where I scheduled the procedure, told me I was days away from the cutoff to get an abortion in Arkansas, which back then was 25 weeks. If I were any further along, I likely would've had to have the baby. I knew I was dangerously far along, but I didn't know how close I was. Before my appointment, I had been chugging espresso and randomly taking way too many ibuprofen and muscle relaxers that my disabled mom had in the medicine pantry, hoping I would spontaneously abort. Now that I'm older, I realize that was dangerous and misinformed, but I was in a very scary place. (Editors' note: It's recommended that pregnant people limit caffeine, avoid ibuprofen and certain muscle relaxers, and generally speak with their doctor for nutritional and medical guidance.)
During the vacuum aspiration procedure, I had a male doctor, and a much older woman was in the room with me — I'm not sure if she was a nurse. She had curly white hair, and she was about my grandma's age. She held my hand and dabbed sweat from my forehead, telling me how strong I was and what was happening as it was happening. I felt like I had judgment coming from everywhere, so this woman's kindness was exactly what I needed.
Afterward, I was so relieved that I was no longer harboring a stowaway or something that had taken root against my will. But hormonally, I was dealing with the aftermath of the abortion. I felt empty. I was relieved, but I still had to deal with getting all of the pregnancy hormones out of my system.
My friend had come with me. She sat in the waiting room to be there for me. She lives in another state now, and we're not as close, but I still really appreciate that she was there for me in that way. Right after we left the clinic, we went to an On the Border, and I ordered a sangria. I realize now that drinking alcohol right afterward is probably a very stupid idea, but I did it anyway.
It's worth mentioning that the doctor who performed the procedure was able to tell me much more about my anatomy than my then-gynecologist did. The doctor informed me that I had uterine didelphys, which basically means I've got a double-barrel snatch — I was born with two uteruses. He told me, "You're going to want a gynecologist to look into that, because if you want a child in the future, this could cause really heavy bleeding if you have the baby naturally." That's why I had to have a C-section when I had my daughter later. This doctor's care really was medical care in the purest sense.
I believe the only reason I have children now is because I was able to get this healthcare when I needed it back then. And now, that choice has been stripped away from millions of people across the country. Maybe it'll be restored, or maybe not. But a lot of people are going to die, whether that's through suicide or partner-on-partner violence or in childbirth — people are going to die.
Today, I can be the supportive person who I hope my daughter would have if she were in that situation. When I had my abortion, my friend and I got yelled at and harassed and called the worst possible things, both entering and leaving the clinic. It was so hard. That's one reason I've been a clinic escort now for three years.
Things changed in the pandemic and since Roe was overturned — doctors are not able to perform abortions in Arkansas right now. (Editors' note: The only exception that exists to Arkansas's near-total abortion ban is when it is necessary to save the pregnant person's life, according to AbortionFinder.org. It is legal to go out of state for an abortion, though.) But when the clinic was open, I'd stand in front of the protesters to allow people to safely enter the clinic parking lot in their vehicles. I'd block the protesters with my umbrella and, using a calm and gentle voice, ask people entering, "Hey, do you have an appointment? Is this your first or second?" I'd give them instructions on how to enter the clinic.
When they were leaving, I'd give them aftercare instructions, which clinic staff don't always have the time to go over. I'd give them advice. Or I'd tell them, "You don't have to stop for the protesters. They don't have to give you anything." I'd let them know to take care and that they were brave. I'd reassure them that what they'd done was not wrong; that they made the best choice for themselves.
If you or a loved one are experiencing domestic abuse, call the National Domestic Violence Hotline 24/7 toll-free at 1-800-799-7233, or text "START" to 88788.
— Anonymous (she/her) (Arkansas), as told to Mirel Zaman
Image Sources For "Click For Stories From Each State": Unsplash / Aaron Burden, Getty / Sergii Iaremenko/Science Photo Library, Unsplash / Manik Roy and Photo Illustration: Patricia O'Connor