Living
Opalhouse Lory Textured Pouf I Editor Review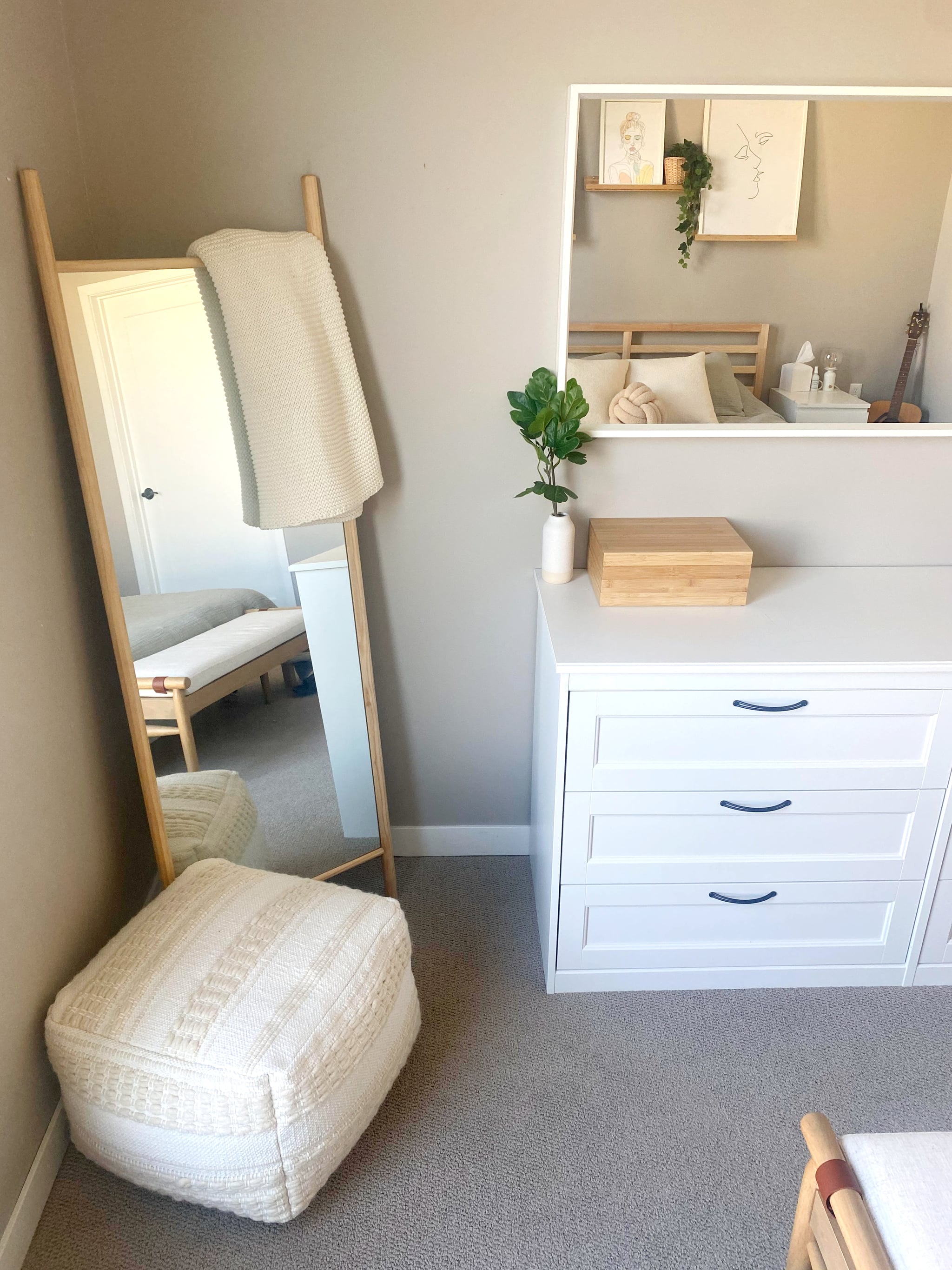 I've been in the process of perfecting my bedroom aesthetic for quite some time now, and I've finally begun to see the light. After moving into a new apartment a few months back, I wanted a fresh start, so I began the furnishing process by investing in the big stuff: a bed frame and a mattress, followed by a dresser. And then I slowly but surely added in more decorative pieces: a quirky knot pillow, a comfy bench for the foot of my bed, and my latest addition: the Opalhouse Lory Textured Pouf ($65). It caught my eye because I've been trying to make my bedroom feel as relaxed and zen as possible — and I had a feeling the cushy design would get the job done. Check out my honest thoughts on the cozy design ahead.
What I Like About This Pouf
I'm new to poufs; I've never owned one before, nor did my parents. For that reason, I was a little hesitant to add it to my cart initially. I wondered if I'd get sick of it, especially since I didn't intend for it to serve any real purpose besides looking chic and, I'll admit, occasionally being a spot for me to sit and take a mirror selfie. But I'm happy to report that I don't regret buying it. I feel like it's that extra *something* that the corner of my bedroom was missing, and time and time again, I'll walk into my bedroom to find my dog perched on top of it or curled up on it. And that in itself makes it worth it.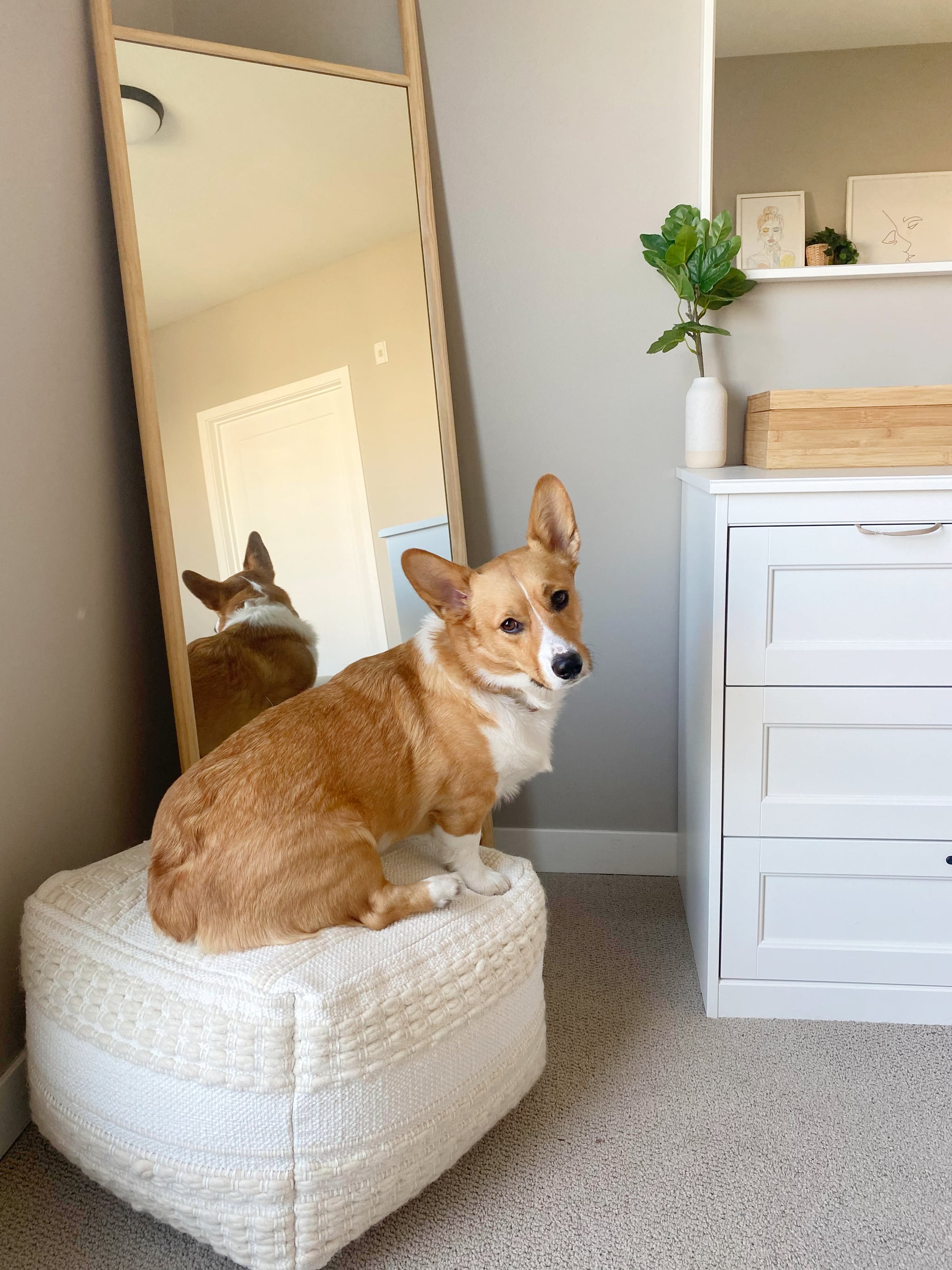 What's Worth Noting About This Pouf
This pouf has extraordinarily high ratings, though there's one outstanding note: some shoppers attest that it deflated. One shopper said that happened after six months; another said a year. It's hard to pinpoint an exact reason why it deflated, but it may be because it was actively used as a seat rather than a decoration piece or a footstool. While I don't think this should entirely deter you from purchasing it, it's important to be mindful of, especially if you're planning on using it as additional seating.
Who This Pouf Is Best For
This pouf is best for those looking for a decor piece that'll add a touch of coziness to their space. I wouldn't recommend it as additional seating, but I don't think it would hurt to use it as a footstool or occasionally sit on it to cop a seated mirror selfie.
Additional Details
It comes in a total of five different colors/patterns to match your design aesthetic.
It's made of 76 percent cotton, 20 percent wool, and four percent polyester.
It cannot be refilled, and the cover cannot be washed; it's recommended that you spot-clean it.
Rating:
Image Source: POPSUGAR Photography / Marisa Petrarca
Opalhouse Lory Textured Pouf
Buy Now