Entertaiment
PENTAGON's ShinWon Launches Personal Instagram Account & The Thought Behind His Feed Will Make You Fall For Him Even More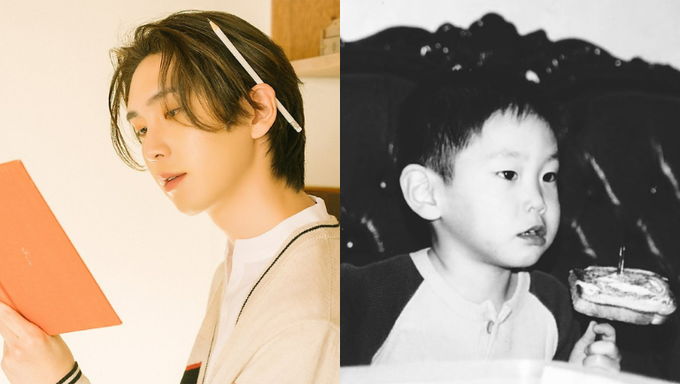 The day all UNIVERSE have been waiting for, has finally come! On February 17, 2022, PENTAGON's ShinWon opened his personal Instagram account called @goprofashional and at the time of writing, the idol already has 49.4k followers!
Besides the virtue of its very existence, there are a number of reasons why ShinWon's Instagram launch is special. The first thing you notice when you open up his feed is that it is entirely black and white themed.
Now, while the most obvious explanation would be that ShinWon simply likes the aesthetic, the real reason is quite different. ShinWon always posts in black and white so that he can create an equal platform for all fans, including colour blind individuals to enjoy his posts. Each post is a carousel post that first displays the black and white photo, followed by the original coloured version of the same.
Furthermore, in order to celebrate the big launch, ShinWon created a shirt with his own design and gave it away to his members, staff, and close friends! Without hesitation, he shared the design openly for fans to customize it, make their own shirts, and share them under "#goprofashional".
Yuto and HongSeok were quick to flaunt their own #goprofashional shirts on their Instagram feeds, spreading the love.
You can click here to follow ShinWon on Instagram so that you can always stay updated on his artistic genius and hilarity.
Have you customized your own "NO DM INQUIRIES ACCEPTED" shirt yet? Share your designs with Kpopmap and fellow UNIVERSE in the comments down below!