C-Drama
Perfect Couple – Gao Yuanyuan, Zhang Luyi, David Wang
[ad_1]
Perfect Couple is a family romance drama directed by Lin Yufen and Liang Shengquan, starring Gao Yuanyuan, Zhang Luyi, David Wang, and Wang Zhen'er.
The drama focuses on the marital problems of urban men and women and tells the story of two families and two couples weighing and choosing between career and family.
Details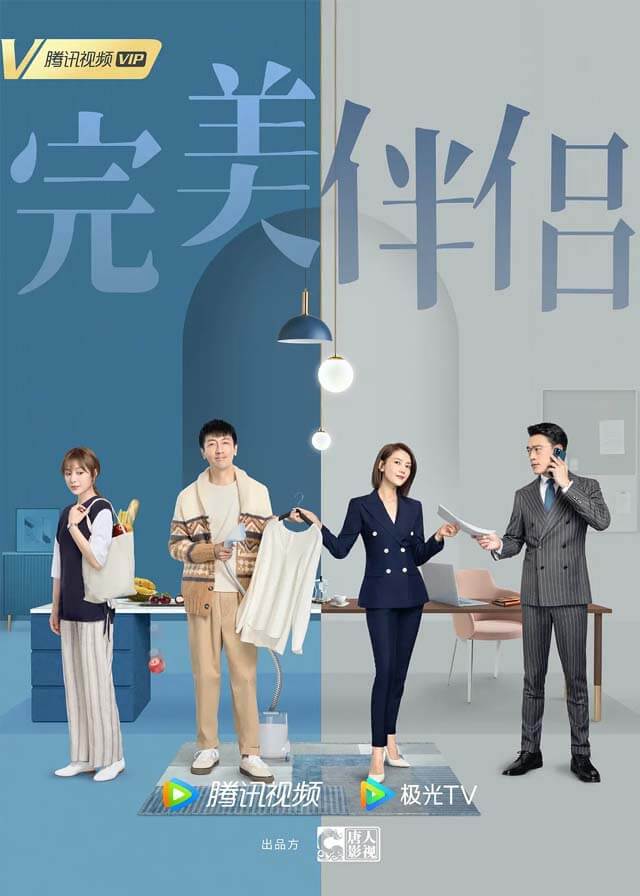 English Title: Perfect Couple
Chinese Title: 完美伴侣
Genre: Lief, Family, Romance
Episodes: 40
Duration: 45 min.
Director: Lin Yufen, Liang Shengquan
Producer: Cai Yinong
Product Company: Tangren Media
Broadcasting website: WeTV
Release date: January 5, 2022
Cast

Gao Yuanyuan as Chen Shan

Zhang Luyi as Sun Lei

David Wang as Lin Qingkun

Wang Zhen Er as Wu Min
Synopsis
Chen Shan, a female lawyer in the securities department of a famous law firm, was nearly 40 years old when she encountered a bottleneck in her rise. As a result, she devotes herself to her work and has no time for the emotional needs of her husband and daughter.
Her husband, Sun Lei, works in a state-owned enterprise, and in order to support his wife's career, he has taken on the burden of taking care of the family, almost giving up his career pursuit.
This marriage model for nearly a decade from working well, to gradually lose balance, unknowingly has been overwhelmed.
At this time, Lin Qingkun, an elite investment banker, appears with a large order in his hands and becomes a target for Chen Shan and her competitors. Faced with the double crisis of marriage and workplace, Chen Shan tries desperately to handle both at the same time, but it becomes more and more counterproductive.
Sun Lei and Chen Shan go through a lot of tests and meet the perfect partner who seems to be more suitable for them, but in the end, they find that after stumbling for so long, their original hearts for each other are still there, and the imperfect ones are the perfect partners for each other as long as they cherish and support each other.
[ad_2]