Netflix has a huge collection of period dramas already available on the service but much more is on the way. Below we'll take you through all the upcoming period drama movies that we currently know about.
Period drama as a genre is pretty broad in nature. When you think of period dramas the chance is you instantly think of shows like Bridgerton or Downton Abbey. The reality is it's much broader and is basically anything that's historical.
While we're touching on the period drama slate coming soon to Netflix on a one-off basis here, Willow and Thatch cover the genre in-depth every day.
As a reminder, for the foreseeable future, we'll be working on in-depth genre previews like this. Last week we cover the upcoming sci-fi movies and shows and the week before that we covered the horror movies and shows coming soon.
We'll cover the period drama series coming to Netflix in a separate article in due course.
---
Period Drama Movies Coming to Netflix
Operation Mincemeat 
Coming to Netflix on May 11th
Only available on Netflix outside the United Kingdom

This British-produced WW2 movie depicts one of the most successful British operations at the height of the war. The operation was a "deception effort to keep the Allied invasion of Sicily hidden."
Among the cast to appear in the movie is Colin Firth, Kelly Macdonald, and Matthew Macfadyen.
---
Rustin
Confirmed for release in 2022
George C. Wolfe will be directing this ambitious movie that's being produced by the Obama's Higher Ground productions. Among the cast assembled for the movie includes Colman Domingo, Chris Rock, Glynn Turman, Audra McDonald, and Jeffrey Wright.
Here's what you can expect:
"Rustin tells the story of charismatic, gay, civil rights activist Bayard Rustin, who overcame an onslaught of obstacles, and altered the course of American history by organizing the 1963 March on Washington."
---
Blonde
Confirmed for release in 2022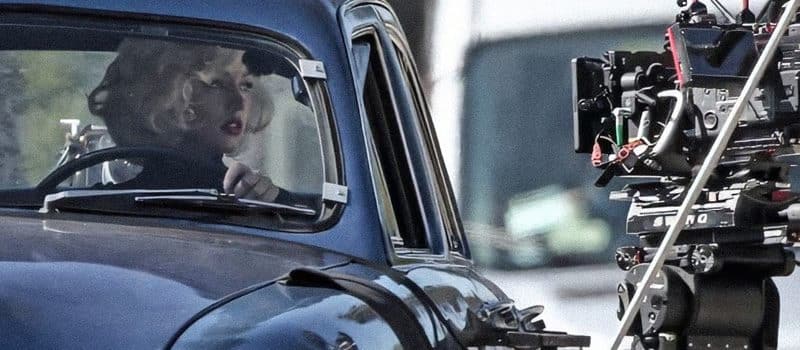 Ana de Armas headlines this biopic movie that documents the rise of Marilyn Monroe (albeit with a fictionalized take) who came to fame in the 1940s and 50s.
Andrew Dominik writes and directs and after numerous delays and the fact the project has been in development since 2010 it'll finally release in 2022.
---
Other Period Drama Movies Coming Soon to Netflix
What period drama projects are you most looking forward to watching on Netflix in 2022 and beyond? Let us know in the comments.
Source link