C-Drama
Pride and Price – Song Jia, Chen He
[ad_1]
Pride and Price is an urban fashion workplace drama directed by Wu Bai, led by Song Jia, Chen He, Anita Yuen, Zhang Chao, David Wang Yaoqing, Wang Zhen, and Gong Beibei, with Song Zu Er, Lin Yongjian, Wang Longzheng, Cici Wang Zixuan, Lv Xiaolin and Li Chengru in a special appearance.
The drama tells the story of a series of stories about a fashion magazine "Sheng Zhuang", which unexpectedly faces a vacancy of editor-in-chief when it is in transform.
Details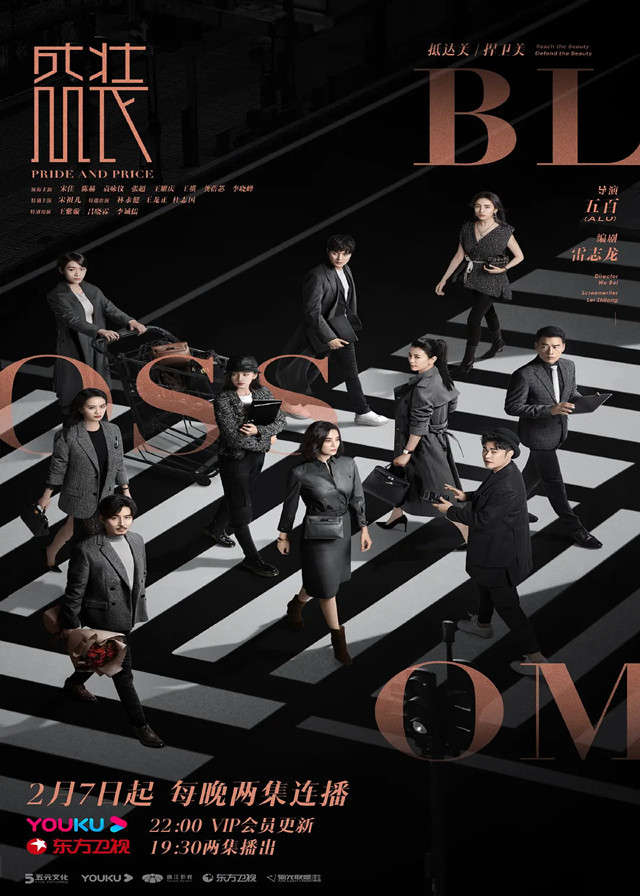 English Title: Pride and Price
Chinese Title: 盛装
Genre: Urban
Episodes: 29
Duration: 40
Director: Wu Bai
Writer: Lei Zhilong
Product Company: GIVE ME FIVE, QUJIANG FILM&TV
Broadcasting Website: YOUKU
Released Date: February 7, 2022
Cast

Song Jia as Chen Kaiyi

Chen He as Lu Binbin

Anita Yuen as Xiao Hongxue

Zhang Chao as Yan Kai

David Wang as Xiang Tingfeng

Wang Zhen as Cai Fei

Gong Beibi as Qin Min

Li Xiaofeng as Mary

Lin Yongjian as Lao Tui
Synopsis
In 2016, along with the technological innovation of the Internet, new media rapidly emerged, and traditional media were impacted.
Fashion magazine "Sheng Zhuang" unexpectedly faced a vacancy for editor-in-chief at the time of transition.
Chen Kaiyi, deputy editor-in-chief with a strong industry background, was ready to do something.
But the group appointed Xiao Hongxue as the new editor-in-chief, who advocated that the magazine should first respond to the market in order to improve its communication power.
The magazine's new direction allowed advertising director Binbin Lu to make his mark, but the features group was heavily challenged by the need to defend the independence of its content.
Senior editor Zhao Xin and "rookie" editor Li Na were also exploring their own career paths.
In order to expand its competitiveness and influence, "Sheng Zhuang" had been undergoing a difficult exploration and transformation, achieving full media integration through continuous innovation.
In the end, a new media team represented by Chen Kaiyi and Xiao Hongxue and an online talent agency represented by Lu Binbin were formed, each having the new development after the integration and change.
[ad_2]