Beauty
Ribbon Lights Hair-Color Trend for Fall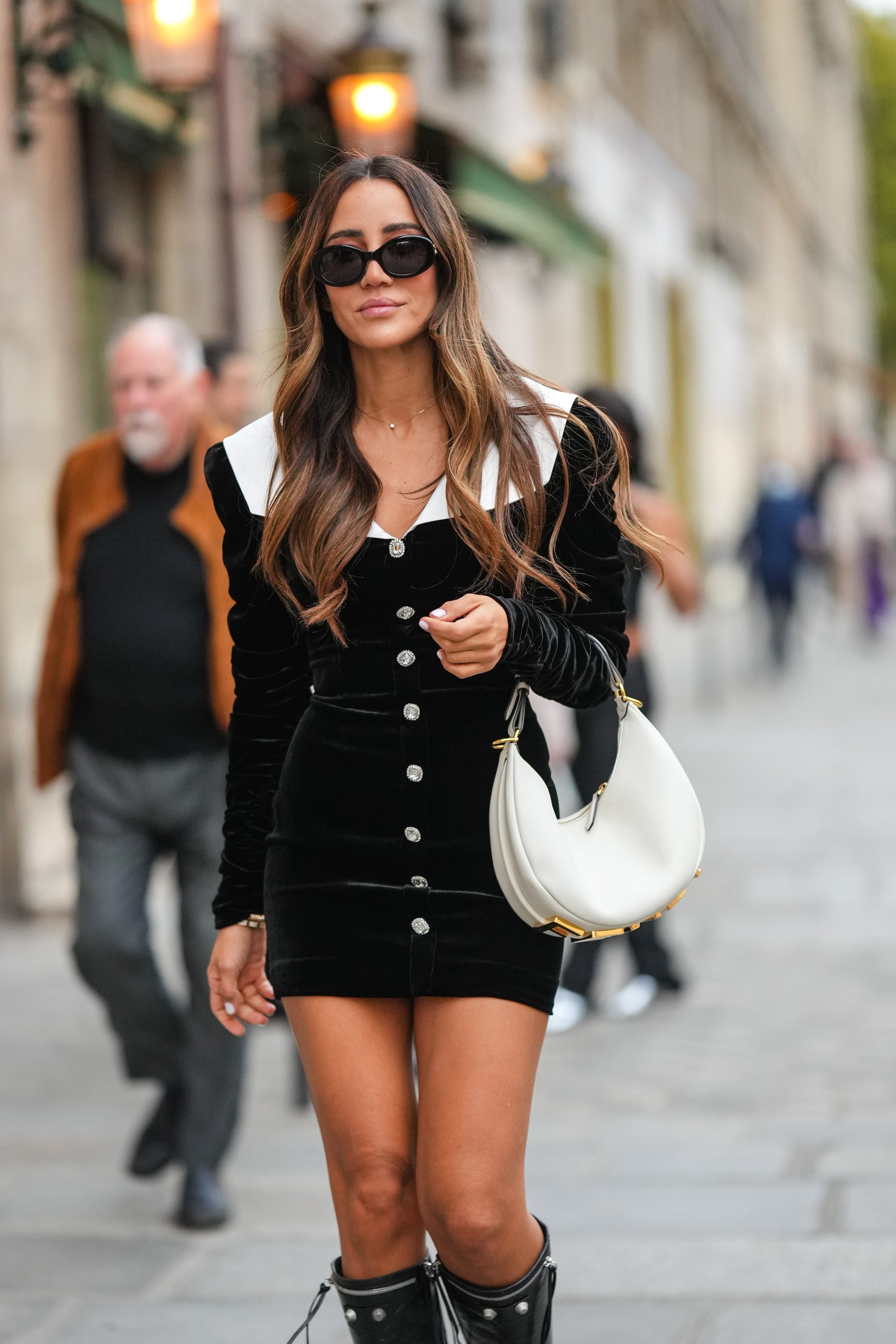 "Ribbon lights" are a new hair-color trend.
The style is low-maintenance and involves adding highlights to air-dried hair.
Ahead, a hairstylist breaks down everything to know about the color trend.
When it comes to highlighting your hair, two things are extremely important: color and placement. Achieving the hue that works best with your skin tone and overall color is key, and making sure that the varying shades are in areas that add dimension and life to your hair is equally crucial.
Oftentimes, making your highlights look great on a daily basis involves plenty of quality time spent with a blowdryer and curling iron. However, if you're someone who craves color but can't be bothered to even look in the direction of a hot tool, allow us to introduce you to the hair-color trend you're going to fall in love with: "ribbon lights."
While the term "ribbon lights" might sound like something you string up on a Christmas tree, you may be surprised to learn that it's actually shaping up to be one of the hottest beauty trends of the season.
What Are Ribbon Lights?
Typically, stylists place highlights in areas where the sun would naturally lighten it, but they usually do this on hair that has been blown out with a blowdryer. Ribbon lights are panels of highlights that are applied to air-dried hair, so stylists can see the best natural placement. This enables the wearer to decide how they want to style their hair on a daily basis. No time for a blowdryer? No problem.
As for the actual shade, Sunnie Brook, a Biolage global ambassador and celebrity stylist, has some advice: "The highlight color is one to two levels lighter than the overall base color to give the hair reflective qualities without being stripey," she tells POPSUGAR.
Although this hair-coloring technique is meant to be worn by those who frequently air dry their hair, Brook says ribbon lights look great even on hair that's styled with hot tools. No matter what, they give the hair beautiful dimension and shine.
What's more, all hair types and textures are great candidates for ribbon lights, Brook says, but achieving your desired look depends on your current hair story and color. "If you have a lot of highlights, you might need to apply an all-over color as well so you have a more natural-looking base," she says. "If you have all-over dark box color that is much darker than your natural color, it will take a few salon visits to get you to your natural base color." It's also key to arrive at the salon with reference photos to make sure both you and your stylist are on the same page regarding the end result.
How to Care For Ribbon Lights
Once you achieve your sought-after color, the maintenance can be fairly low-key. "Depending on how fast your hair grows and how extensive your ribbon lights are, your color may need a touchup anywhere between three to six months from your initial salon visit," Brook says. You also have the option to go longer in between full highlight appointments by getting a hair gloss or a glaze, which can help prolong your color.
However, as with any color-treated hair, it's essential that you use a shampoo and conditioner at home that will help lengthen the life of your ribbon lights. Brook suggests using the Biolage Color Last Shampoo ($21), and we love the Sexy Hair Color-Safe Moisturizing Conditioner ($32). In addition, Brook suggests using a more intense treatment like the Biolage Strength Recovery Deep Treatment Mask for Damaged Hair ($10) once a week to strengthen the hair and repair damage. As Brook puts it: "It's important to give your hair some TLC, especially if you color it and have waves or curls."
If you decide to go with ribbon lights because you only wear your hair air-dried, you don't need to worry about using heat protectants. However, if you use a blowdryer or curling iron often, we suggest incorporating a product into your routine like the Dry Bar Hot Toddy Heat Protectant ($29), which will help protect your hair from thermal damage caused by hot tools.
Ribbon Lights Inspiration
Image Source: Getty/Edward Berthelot