Drama Riview
"Semantic Error" (2022 Web Drama): Cast & Summary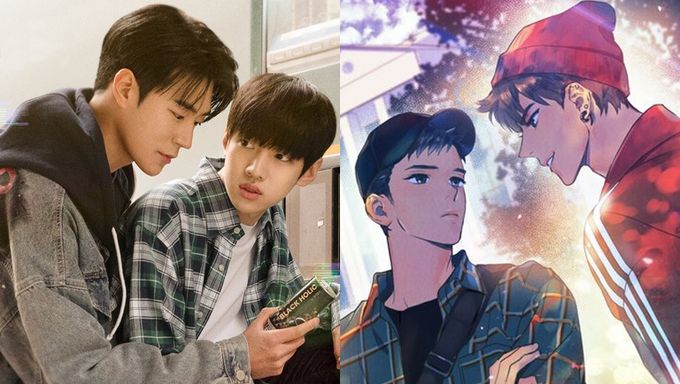 "Semantic Error" is a campus romance drama about the inflexible outsider, SangWoo, and his encounter with the popular and handsome JaeYoung.
The drama is an adaption of the popular award-winning BL webtoon by the same name, (시맨틱 에러 in Korean) written by Jeo SuRi, and illustrated by Kim Angy.
This is just one of the many drama adaptions coming soon. (Check out the list of drama adaptations being made in 2022 here.) It is also one of the many BL dramas of 2022, if you have yet to check them all, you can here. 
The leads in drama are former KNK member, Park SeoHam, and DONGKIZ member, JaeChan. 
This is Park SeoHam's first solo acting project after departing from the group KNK. He has acted in the dramas "One Fine Week 2", "Necessary Dating Education", "Just One Bite 2", and "20th Century Boy And Girl."
DONGKIZ's JaeChan most recently starred in the web drama "YouTuber Class Season 2" and has appeared in the dramas "No Going Back Romance", "I:LOVE:DM", "YouTube Diary" and "YouTuber Class Season 1."
"Semantic Error" started serialization in 2018 and received the Grand Prize in the BL Novel Category of Ridi Books in the same year.
Needless to say, this adaption is highly anticipated by BL fans. 
Here is more information. 
Semantic Error (2022)
Information
Title: Semantic Error / Simaentik Ereo  / 시맨틱 에러
Director: Kim SuJeong
Writer: –
Network: WATCHA
Runtime: From February 16
# of Episodes: 8
Genre: BL, Romance 
Language: Korean
Summary
A campus romance about the inflexible SangWoo and his encounter with the campus' most popular student, JaeYoung.
Cast 
Park SeoHam as Jang JaeYoung
JaeYoung is a student in the design department and is recognized on campus for his model-like proportions and handsome appearance. 
Follow the character on Instagram at @zzang_jae_0_0.
DONGKIZ's Park JaeChan as Choo SangWoo
SangWoo is an inflexible outsider from the Department of Computer Science. He possesses a serious demeanor and always sticks to his principles.
Follow the character on Instagram at @choosangwoo_.
Teaser & Posters
Here is the teaser.
Here are the official posters.
About the webtoon
"Semantic Error," is a web novel-turned-webtoon written by the author Jeo SuRi, and illustrated by Kim Angy. 
It is a campus romance BL where top outsider "Choo SangWoo" from the Department of Computer Science and "Jang JaeYoung" from the design department meet as a developer and a designer, respectively. 
The webtoon has won multiple awards such as "2018 Ridi Books BL Novels Grand Prize," "2019 Ridi Books BL Novels Most Review" and, "2020 A.N.D. Awards Digital Content Winner."
You can read the original web novel here. (You must be 19 years of age or older.)
You can read the webtoon in Korean on Ridi Books, here and, in English on the Manta Comics website, here, or on the Manta Comics app. 
(The webtoon is rated 15 years and older.)
Have a glimpse at the webtoon below.