C-Drama
The Autumn Ballad – Qiao Xin, Xu Zhengxi
The Autumn Ballad is an ancient romantic drama directed by Ding Yingzhou, led by Qiao Xin and Xu Zhengxi, co-starring Liu Ruilin, Kabby Hui (Xu Yating), Gao Sheng, Wang Jiayin, Zhan Yu, Zhang Yicong, and Ma Yashu.
The drama tells the story of Qiu Yan, the most unpopular elder daughter of the Qiu Family, who reaps happiness step by step with her own efforts.
Details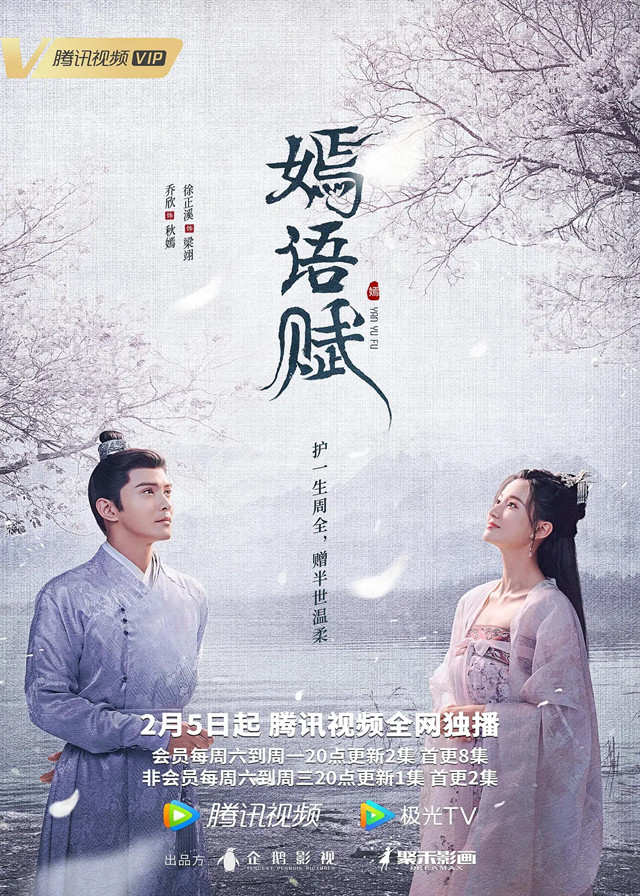 English Title: The Autumn Ballad
Chinese Title: 嫣语赋
Genre: Ancient, Romance
Episodes: 36
Duration: 45 min.
Director: Ding Yingzhou
Producer: Zhao Jie
Product Company: TENCENT PENGUIN PICTURES, DREAMAX
Broadcasting Website: WeTV
Released Date: February 5, 2022
Cast

Xu Zhengxi as Liang Yi

Liu Ruilin as Qin Xuan

Kabby Hui as Qiu Min

Gao Sheng as Jiang Yun

Ma Yashu as Guo Guifei

Deng Ying as –

Han Rui as He Yongzhong

Zhan Yu as Song Jin

Wang Jiayin as Qing Dai
Synopsis
Qiu Yan, the most unpopular young lady of the Qiu Family, emerged from the deep courtyard with her own hard work and wisdom and was able to navigate her way through a series of mysterious cases and tumble through difficulties.
She and the cool prince Liang Yi went from fighting with each other to know each other. Finally, they gained their happiness and love.