C-Drama
The Blue Whisper Chinese Drama – C-Drama Love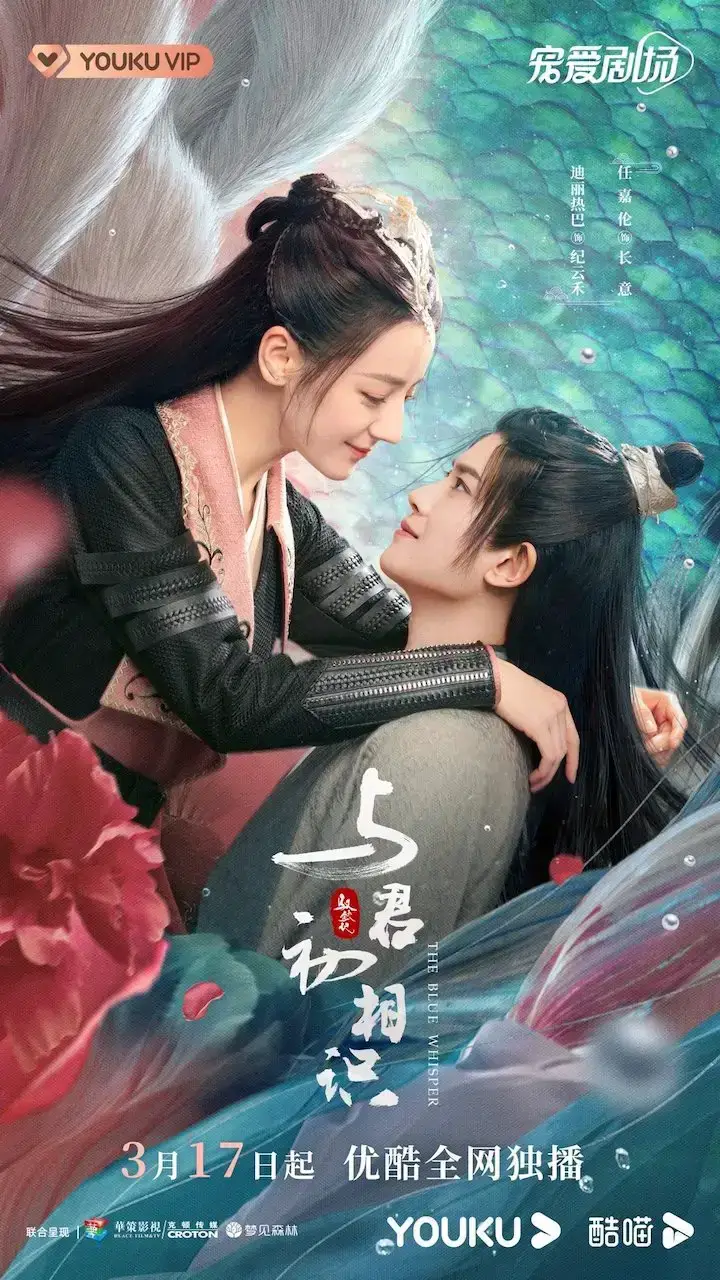 Drama Info:
Title: The Blue Whisper (与君初相识) Yu Jun Chu Xiang Shi
Episodes: 22
Release Date: March 17, 2022
Film Location: Hengdian
Summary: The Chinese drama is adapted from Jiulu Feixiang's novel "The Story of the Shark". It tells the story of Ji Yun He, a spiritual master, and Chang Yi, a mermaid, who break through their shackles, go through all kinds of difficulties and dangers, and finally become a family, working together to protect the common people.
Plot Synopsis:
Ji Yun He, a spiritual master, is controlled by the Valley Master with poison ever since she was a child. She dreams of fleeing at all costs to find freedom. For this reason, she decides to take advantage of Chang Yi the mermaid who was sent to the valley.
But Chang Yi's innocence and pure kindness gradually warms Yun He's heart, and the two eventually go from natural enemies to lovers.
However, fate dictates that although the two love each other deeply, they have to hurt each other, and they are on different sides. Fortunately, despite the hardships, the two grow up and finally reunited with the help of many friends.
At this time, Xianshi and Shunde Xianji intend to destroy the world for their own selfish desires. Chang Yi and Yun He choose to shoulder the responsibility together. After the world is peaceful, they get their forever together.
Trailer:
Cast & Characters: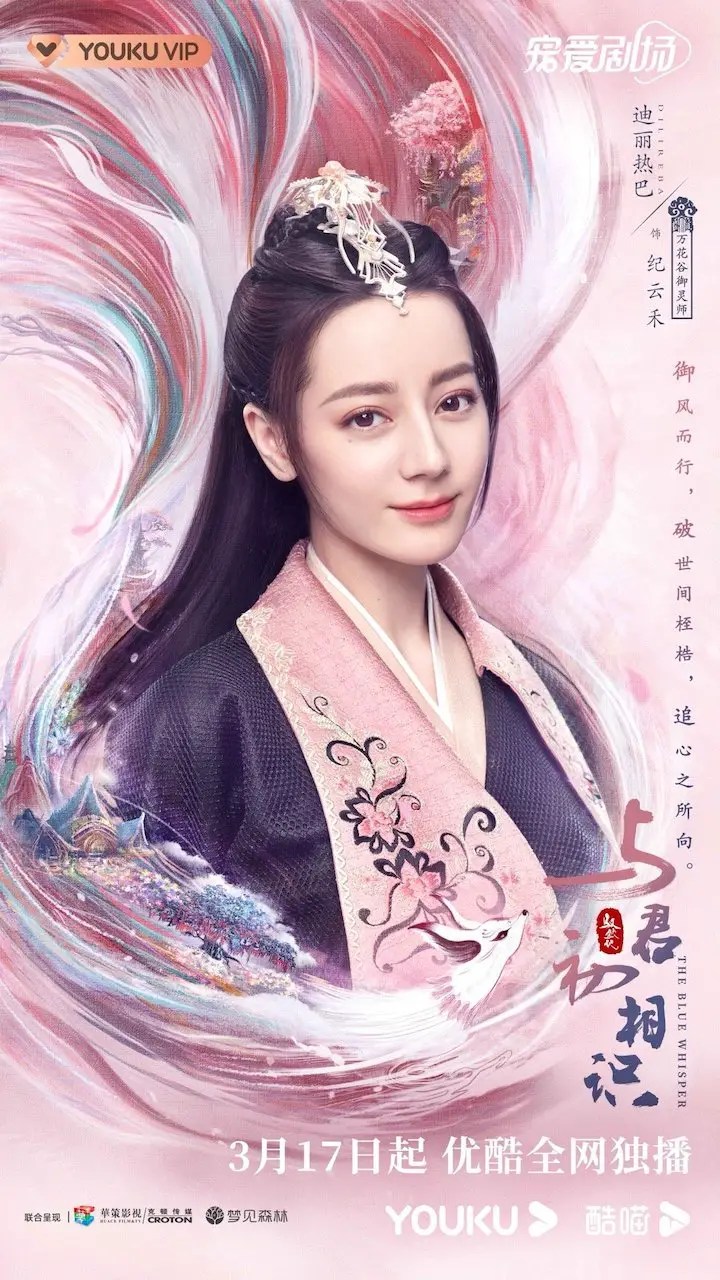 Dilraba 迪丽热巴 as Ji Yun He 纪云禾
Ji Yun He is the strongest spiritual master in the Valley of Ten Thousand Flowers. She is powerful and beautiful, seemingly unrestrained, but in fact she is very affectionate. Ji Yun He is instructed to train Chang Yi, the arrested merman. The two are good at guessing people's hearts, and Ji Yun He, who is honest and simple, always rational and unrestrained, is gradually moved by the kind and ignorant Chang Yi. The two develop feelings for each other and become lovers.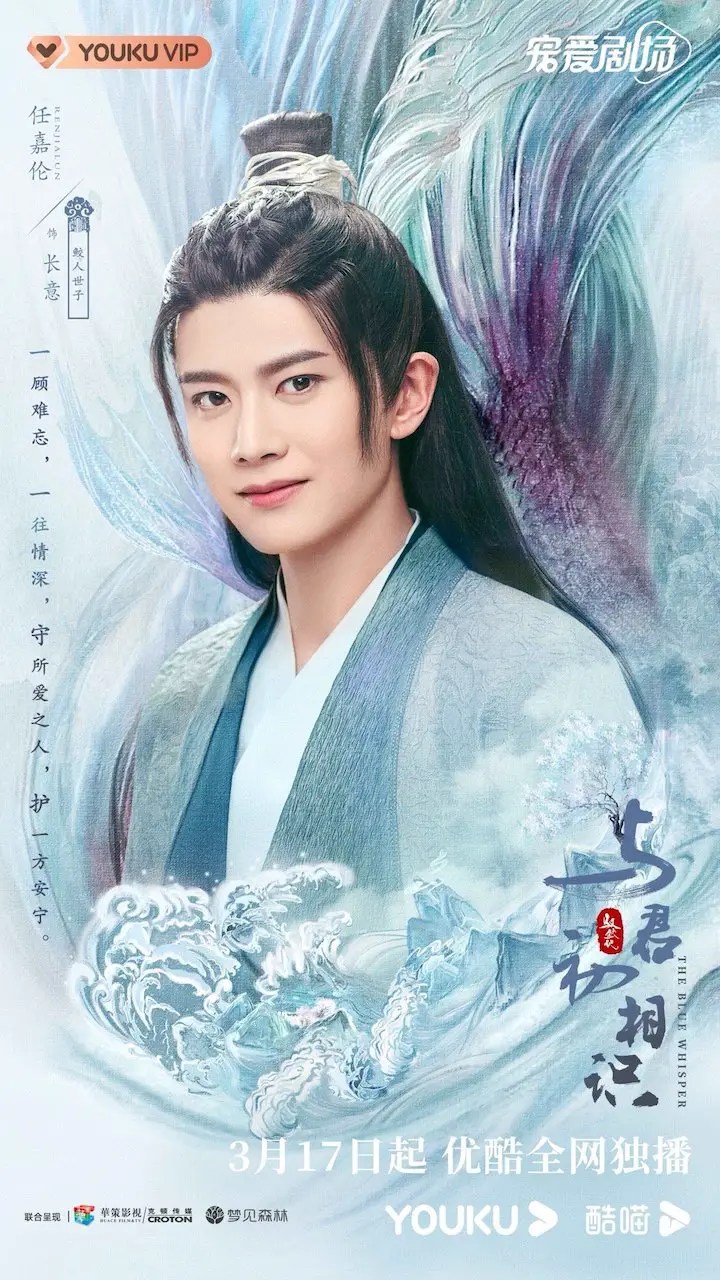 Ren Jia Lun 任嘉伦 as Chang Yi 长意
A kind and pure merman prince, he is taciturn but extremely affectionate, with the ability to cry into tears. He rescues Immortal Fairy of Shunde who fell into the sea, and was imprisoned and sent to the Valley of Thousand Flowers to be tamed. However, Chang Yi did not give in, but longs to escape from captivity and return to the sea. Even in such a situation, Chang Yi has never regretted saving people. His pure kindness moves Ji Yun He, and her repeated maintenance makes him fall in love with her.
Supporting Characters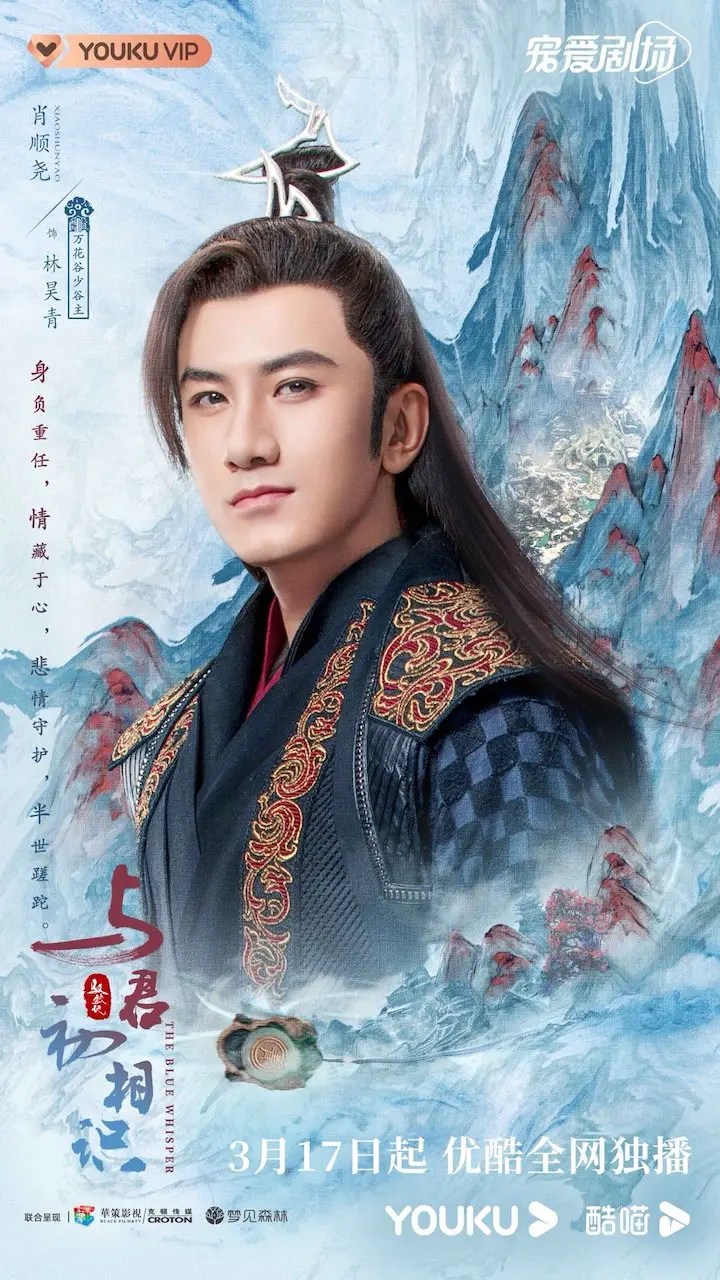 Xiao Shun Yao 肖顺尧 as Lin Hao Qing 林昊青
The Master of the Young Valley of Wanhua Valley, Ji Yun He's senior brother. Lin Hao Qing and Ji Yun He are childhood sweethearts and love each other, but they become rivals under Lin Cang Lan's deliberate arrangement. He is scheming, gloomy and ruthless, and is Ji Yun He's old enemy, but in fact he has loved his junior sister since he was a child, and the junior sister is the only light in his heart. Hao Qing uses up all his strength to endure dormancy, and conceals this love perfectly. He struggles with racial justice and personal love all his life.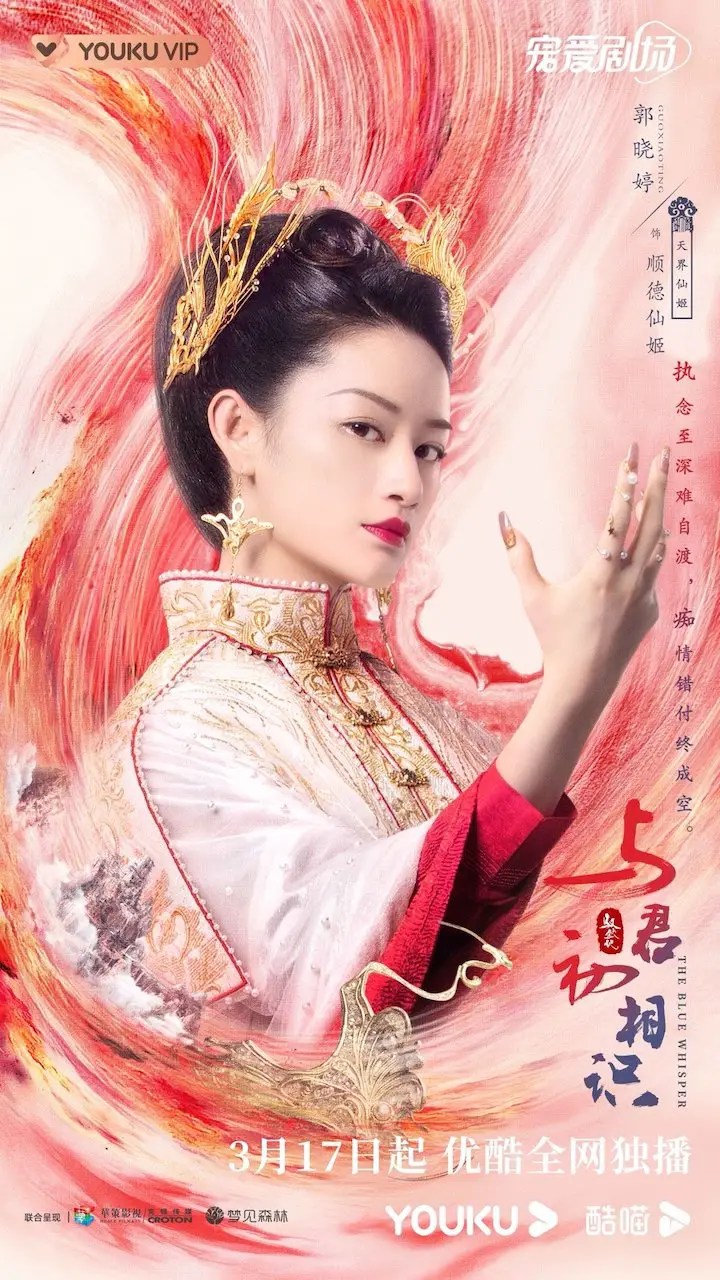 Guo Xiao Ting 郭晓婷 as Shunde Fairy 顺德仙姬
Shunde Immortal Fairy, she is arrogant and paranoid, as long as she wants it she can get what she wants. She has a beautiful appearance and an enchanting figure. Her rule made the people complain, and it wasn't until later that she found out that she was just a double.
Drama Posters: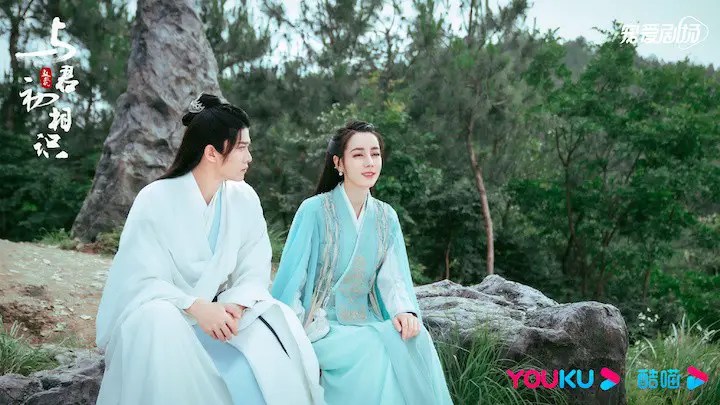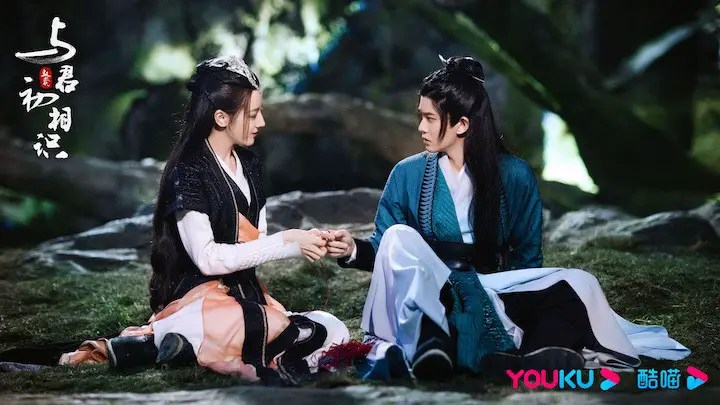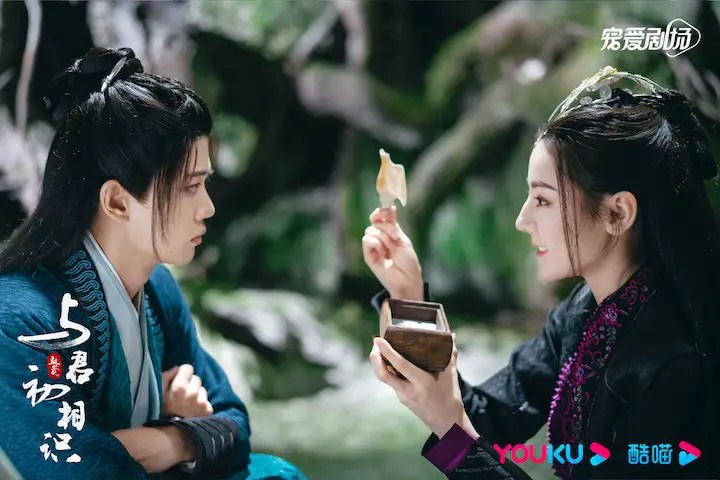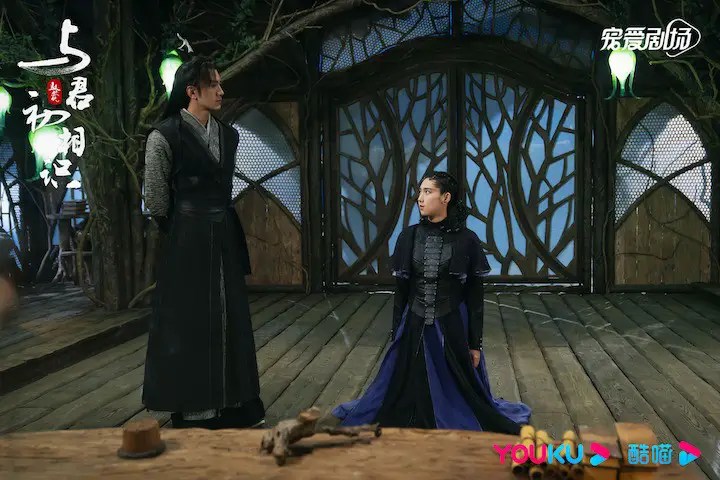 Airing Schedule:
Start: March 17, 2022
Frequency: 1 episode every Wednesday to Saturday
End: April 15, 2022

OST
Ru Ni Suo Xiang 如你所想 by Mao Bu Yi 毛不易
Yu Yue Er Shang 鱼跃而上 by Sa Ding Ding 萨顶顶
Jiao Ren Zhi Ge 鲛人之歌 by Zhou Shen 周深