C-Drama
The Crack of Dawn‎ – Sandra Ma, Bai Ke
The Crack of Dawn is a realistic female suspense drama directed by Wang Taotao and Niu Chao, starring Sandra Ma Sichun, Bai Ke, Liu Kai, Zhang Yao, Lang Yueting, Gao Xuyang, Yuan Wenkang, Shi Ke, Zhang Benyu, and Zhao Shuzhen.
Details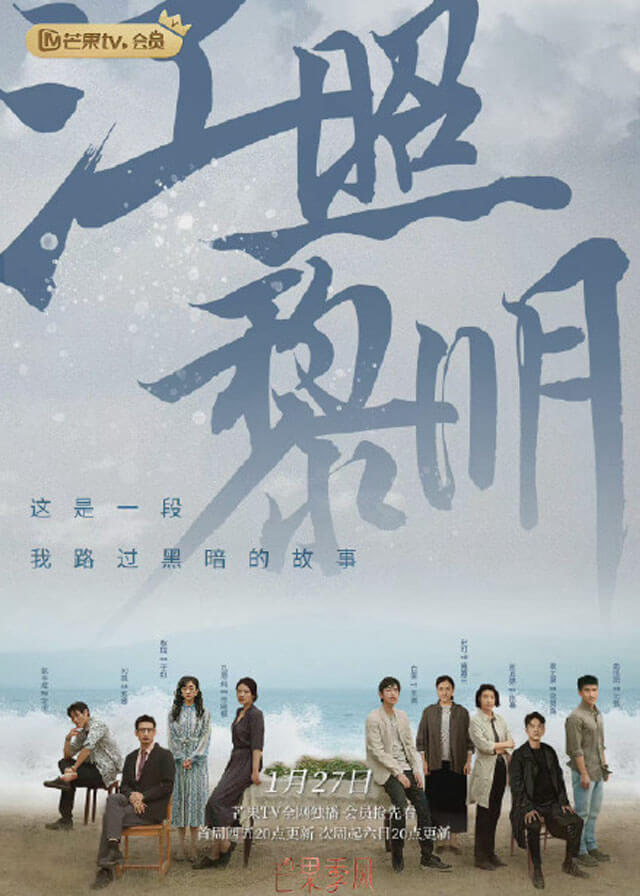 English Title: The Crack of Dawn
Chinese Title: 江照黎明
Genre: Suspense
Episodes: 12
Duration: 70 min.
Director: Wang Taotao, Niu Chao
Writer: Huang Fen, Cao Xiaotian
Producer: Chen Xixiao, Xu Xiaoyun
Product Company: MGTV, HunanTV, MANGO EXCELLENT MEDIA, Huayu Shidai Film
Broadcasting Website: MGTV
Released Date: January 27, 2022
Cast

Bai Ke as Wang Cheng

Liu Kai as Su Rui

Zhang Yao as Yu Hong
Lang Yueting as Chen Mu

Yuan Wenkang as Liang Heyu
Synopsis
The drama tells the story of an ordinary woman who struggles to live a stable life. Facing her husband's betrayal and malice, and the burdens and hardships of life, She accomplished a perfect self-rescue.