C-Drama
The Oath of Love Drama – C-Drama Love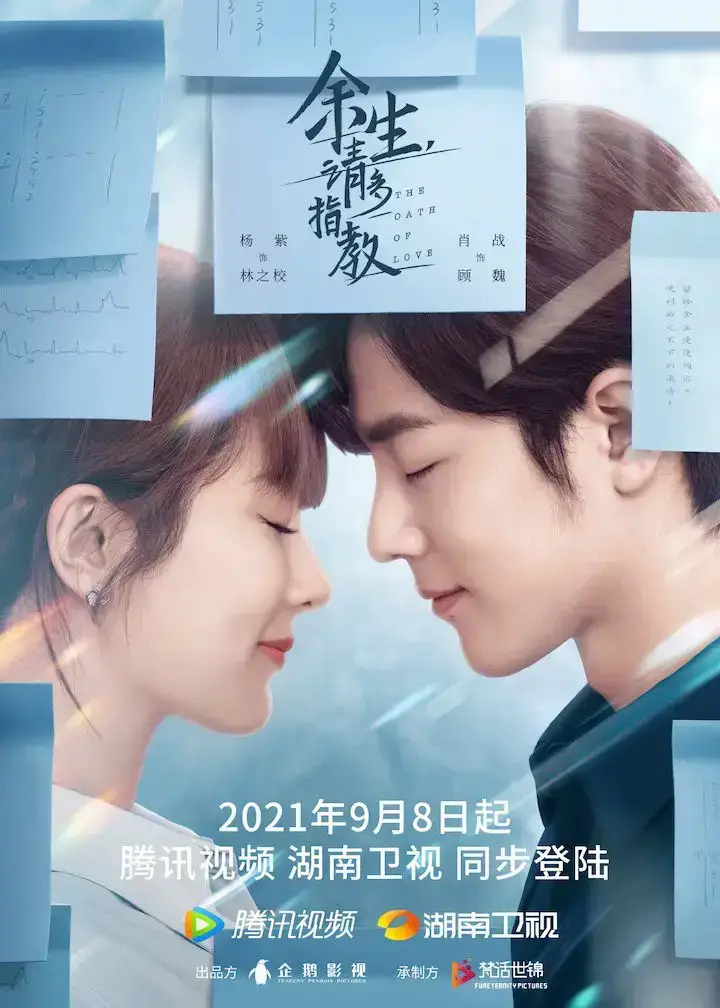 Drama Info:
Title: The Oath of Love (余生,请多指教) Yu Sheng, Qing Duo Zhi Jiao
Episodes: 29
Release Date: March 15, 2022
Film Location: Wuxi
Summary: The Chinese drama is adapted from Bolin Shijiang's novel of the same name. It follows Lin Zhi Xiao, a junior in the music department, who becomes acquainted with and falls in love with Gu Wei, after her father becomes hospitalized.
Plot Synopsis:
Lin Zhi Xiao, who was about to graduate, falls to the bottom of her life on the eve of graduation. Her father becomes hospitalized with cancer. As a result, she gives up the opportunity to work at a famous company in another place, and breaks up with her boyfriend.
All the beautiful imaginations about love and future life become shattered at this moment. Due to this, Gu Wei, her father's attending doctor, enters the life of Lin Zhi Xiao.
When love begins, one often does not know if it is love. Both have been hurt by love before and are wary to believe in it.
They slowly get to know one another and love each other step by step. Through the doubts, misunderstandings and troughs in life, the two fall in love and become more aware that the other is the one who they can entrust the rest of their lives.
Trailer:
Cast & Characters: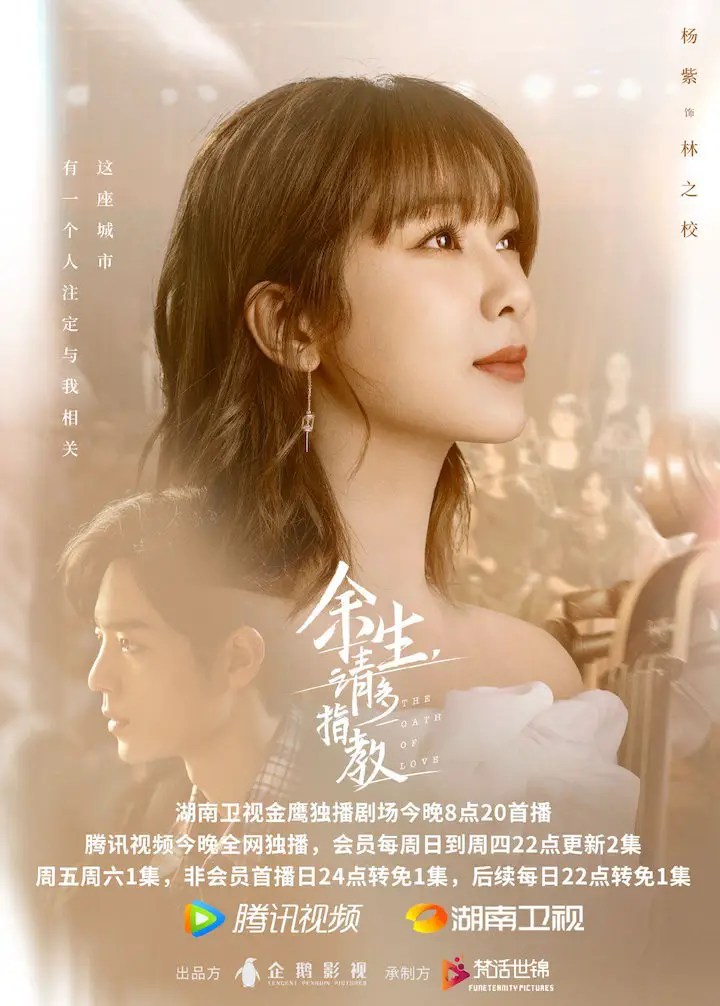 Yang Zi 杨紫 as Lin Zhi Xiao 林之校
Lin Zhi Xiao is a junior in the music department, majoring in cello. She is lively, cheerful, warm-blooded and kind, never admits defeat, and has a sunny personality. Zhi Xiao knows right from wrong, is optimistic, clever, and sometimes impulsive. She believes in persistence, staying firm to her goals, and never giving up. Emotionally, she is somewhat ignorant, but after clarifying her intentions, never backs away.
Xiao Zhan 肖战 as Gu Wei 顾魏
Gu Wei is the chief surgeon in the Department of Gastroenterology. He's capable, but overly concerned with failures and setbacks. An unexpected medical accident almost becomes the last straw that crushes him, causing him to bear huge psychological pressures. When Gu Wei meets Lin Zhi Xiao, the two help each other and finally work together to get out of the haze and spend the rest of their lives together.
Supporting Characters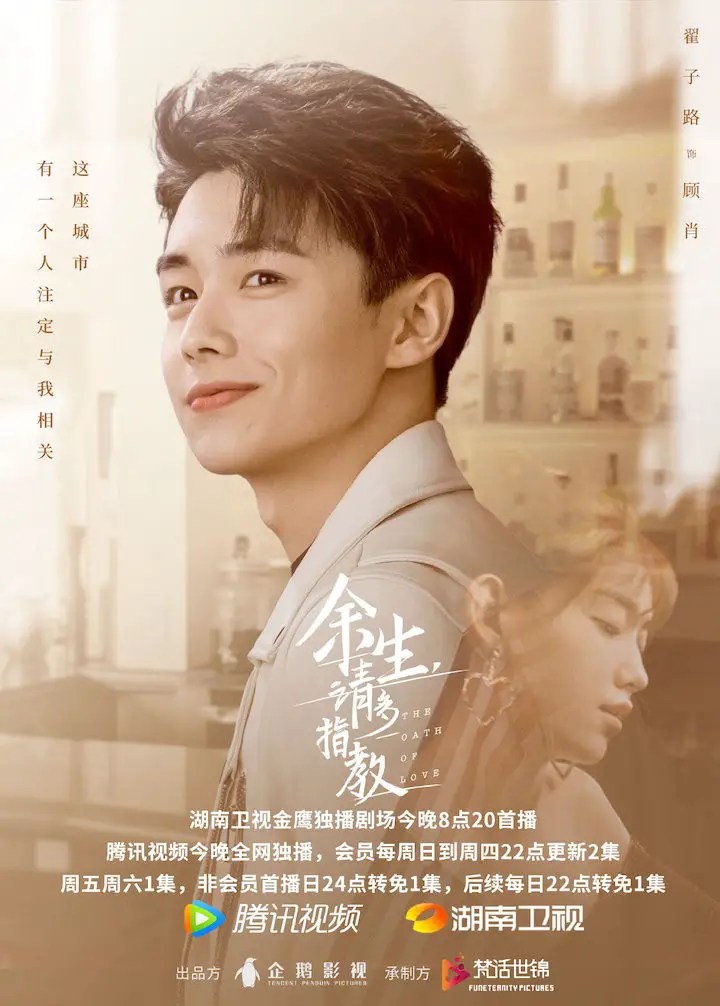 Zhai Zi Lu 翟子路 as Gu Xiao 顾肖
Gu Xiao is Gu Wei's cousin, a typical rich second generation. He is suave and cynical, his hobbies include spending money and falling in love, and his life motto is "Just in Time". Usually he has no formality, and in his relationship, he feels that he has found true love after meeting San San. He is very concerned about Gu Wei's emotional state, and has repeatedly become a disservice assister.
Ma Yu Jie 马渝捷 as Gao Xi 高浠
Gao Xi is the attending physician of gastrointestinal surgery, the daughter of the vice president, Gu Wei's classmate and colleague. She is calm, intelligent and capable. Inwardly arrogant, she strictly maintains the distance between her and the patient. At work, she and Gu Wei are very good partners, and she is considered by everyone to be the most suitable person for Doctor Gu to marry. She is full of admiration for Gu Wei, and always tries to help Gu Wei in his work. It's just that there is a big conflict with Gu Wei's values, and she never enters Gu Wei's inner world.
Drama Posters: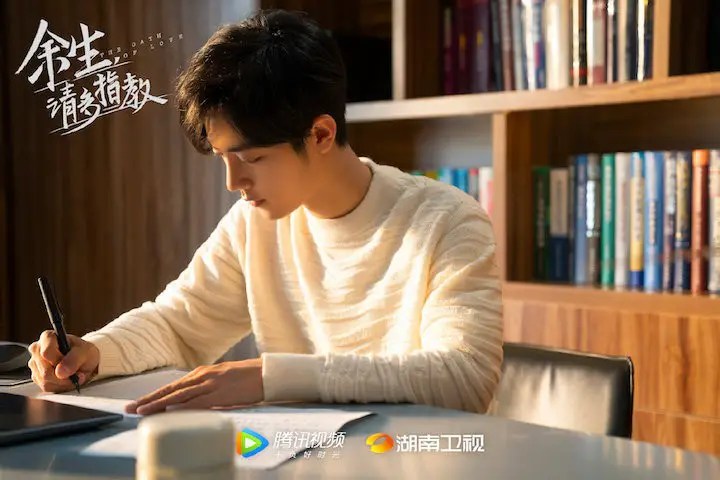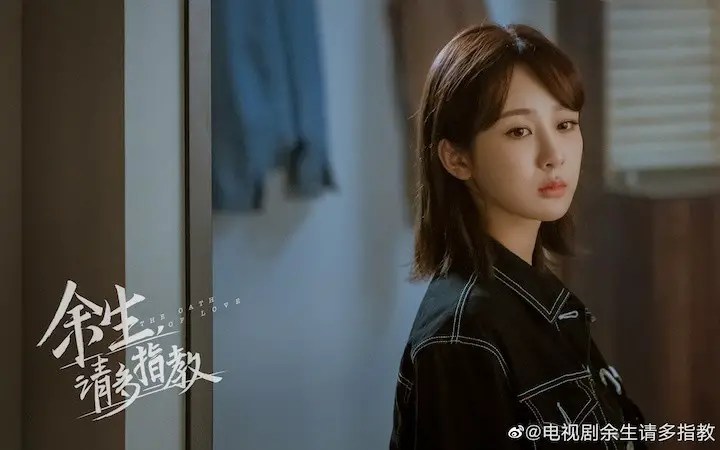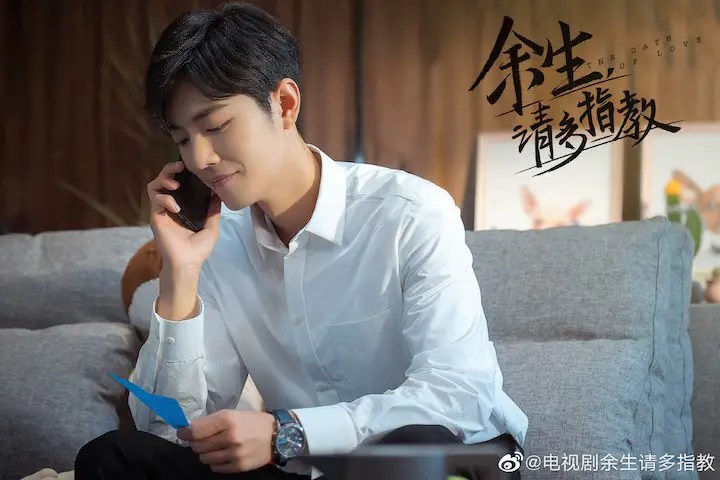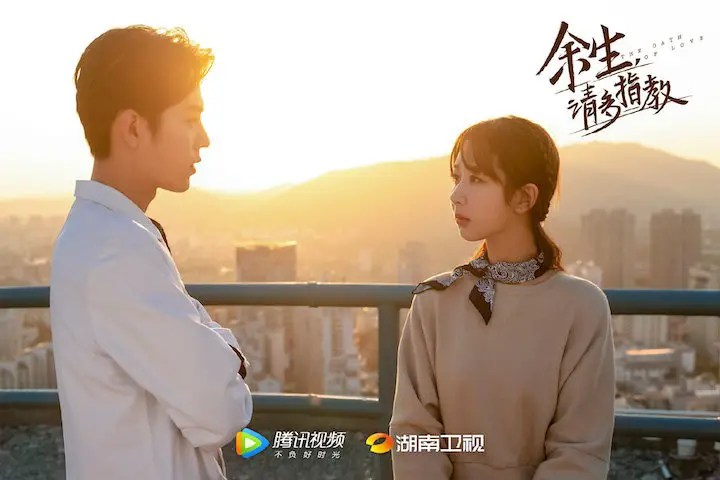 Airing Schedule:
Start: March 15, 2022
Frequency: 2 episodes every Sunday to Thursday, 1 episode Friday and Saturday
End: March 31, 2022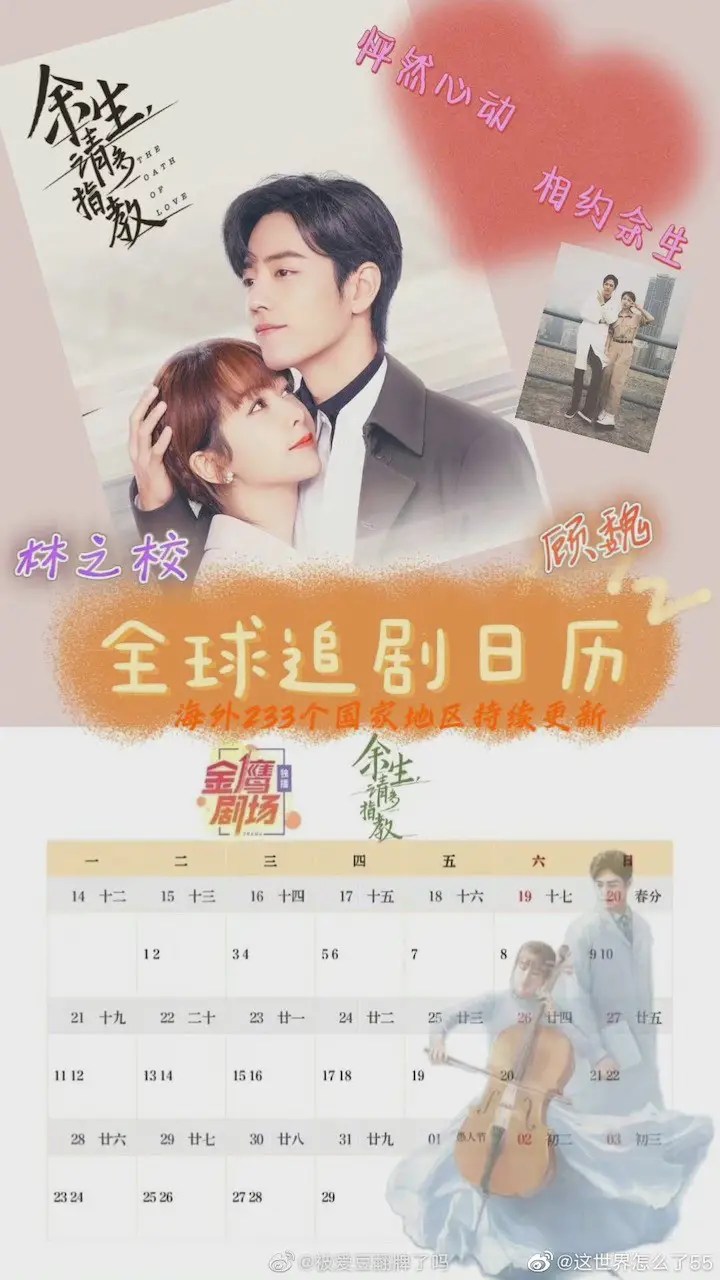 OST Playlist
Yu Sheng, Qing Duo Zhi Jiao 余生,请多指教 by Yang Zi, Xiao Zhan 杨紫、肖战