Living
Threshold Cozy Chenille Bed Blanket | Editor Review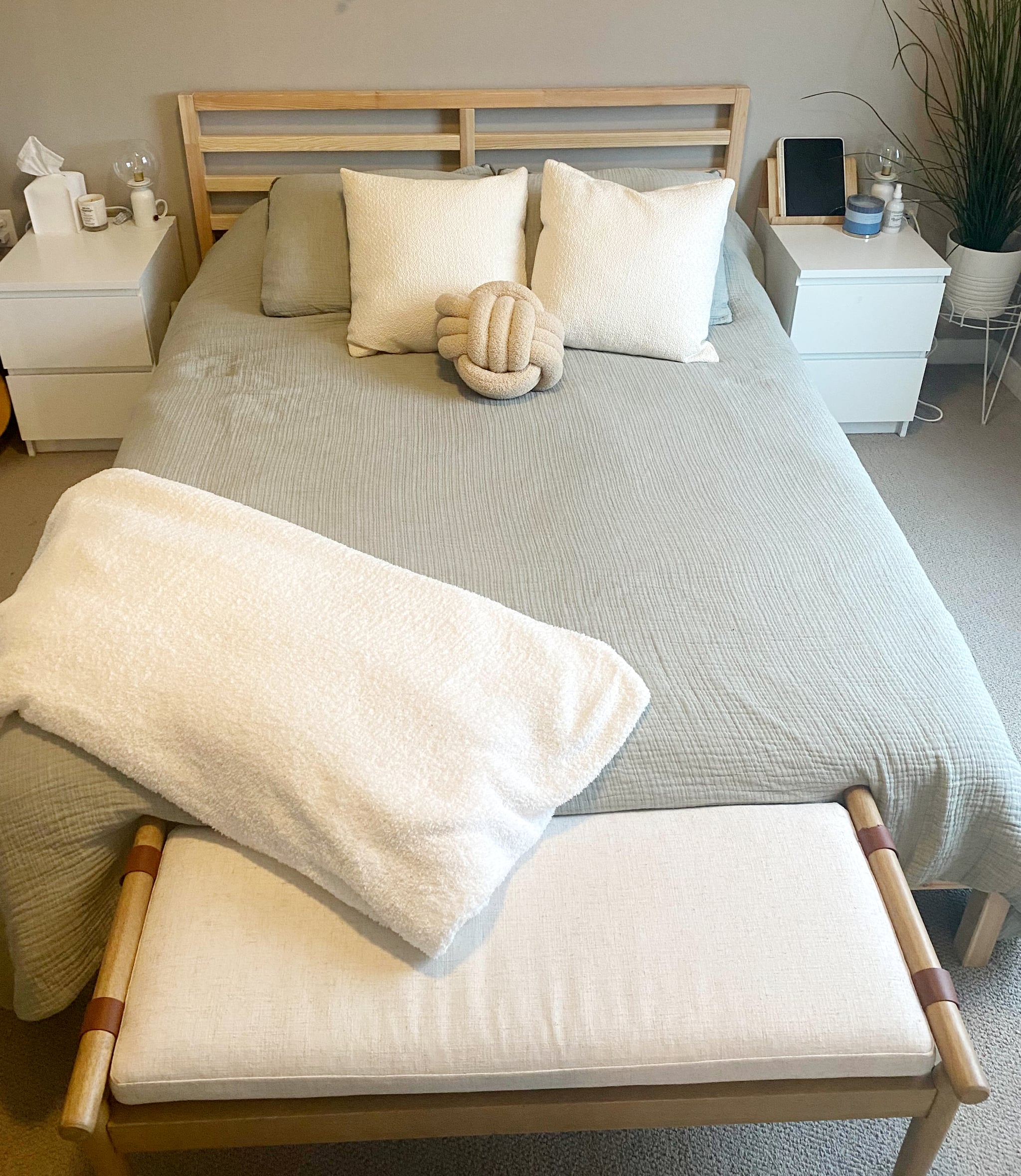 The temperatures are getting really low where I live, which means, admittedly, that I'm leaving my apartment less and less. But that also means I've been extra proactive about making my home feel warm and cozy. I'm no stranger to lighting a few too many holiday candles, and yes, I'll definitely be decorating for the holidays sooner rather than later. It also means that I have my eye out for cozy home decor, which is precisely how I found the Threshold Cozy Chenille Bed Blanket ($69) on Target's website. With its 4.9-star rating and incredibly soft look, I had to put it to the test to see if it lived up to the hype. Check out my honest thoughts on the throw ahead.
What I Like About This Blanket
I ordered the throw in the Full/Queen size because there's a strong chance I may use it as a bed layer at the height of winter; but if not, I love a massive blanket. I was initially drawn to this throw because it looks and sounds so much like one I have that's over double the price . . . and smaller. And, to be honest, it feels just as soft, likely because both are made from polyester. This one in particular is crafted from recycled polyester, which gives it extra points in my book. I love this blanket so much that I've been carrying it to the couch during the daytime and to my bed in the night. Not to be dramatic, but it's the gold-standard of blankets, and I'd love for someone to try and prove me wrong. The midweight fabric isn't so heavy that it makes me sweaty, and it is stretchy but doesn't lose its structure.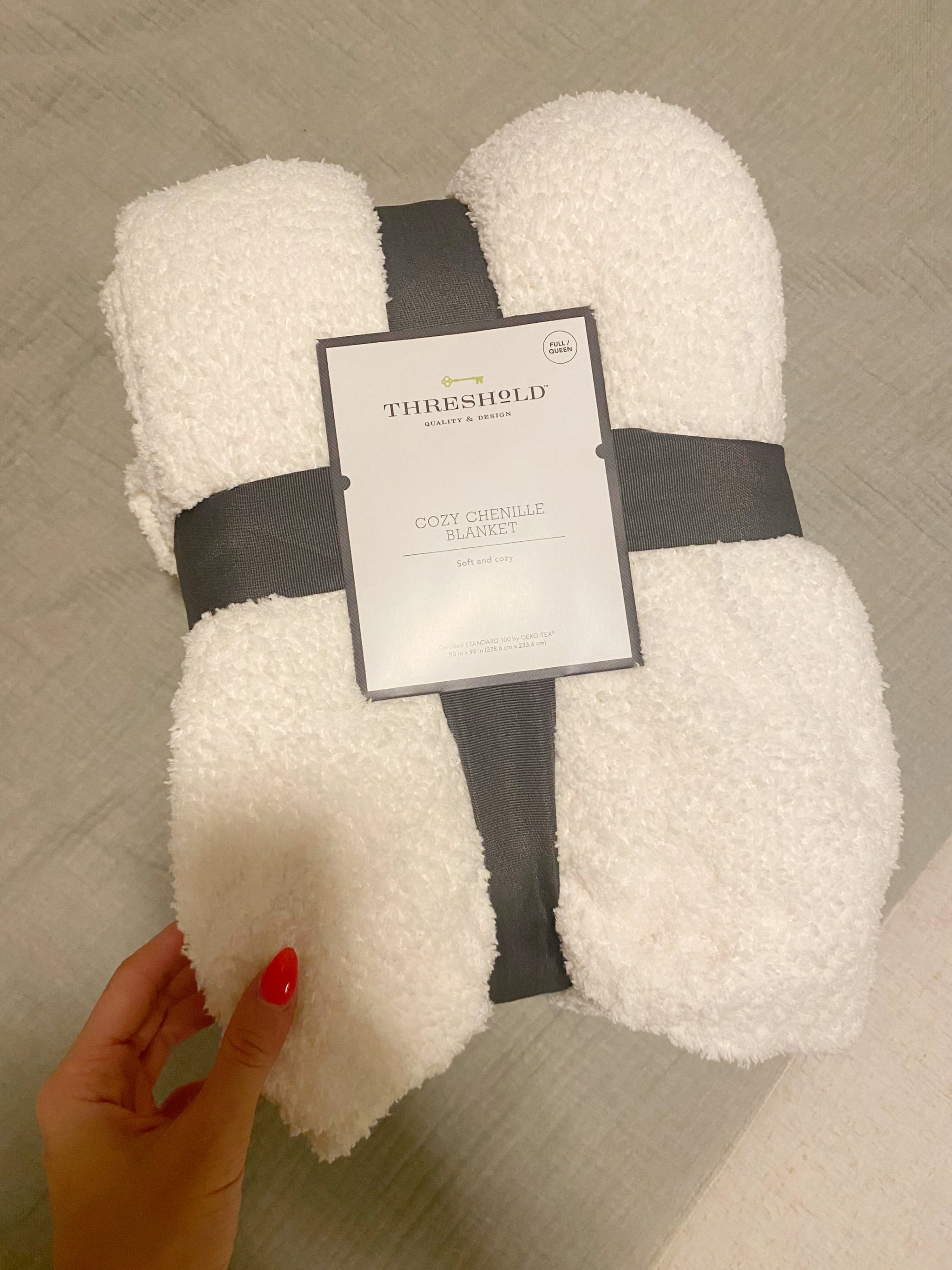 What's Worth Noting About This Blanket
Most notably, it's so similar to the aforementioned luxe design. Without naming names, I'll direct you to Target's reviews section, which is chock-full of shoppers talking about how similar the two are. At the time of writing, there are quite literally no negative reviews. Instead, it's overwhelmed with people who, like me, are obsessed. "This is perfect for chilly winter and fall nights," writes one shopper. Another says: "This blanket is so soft and fluffy; it's like heaven." I snapped a little video of the texture that hopefully gives you some idea of how cozy it is.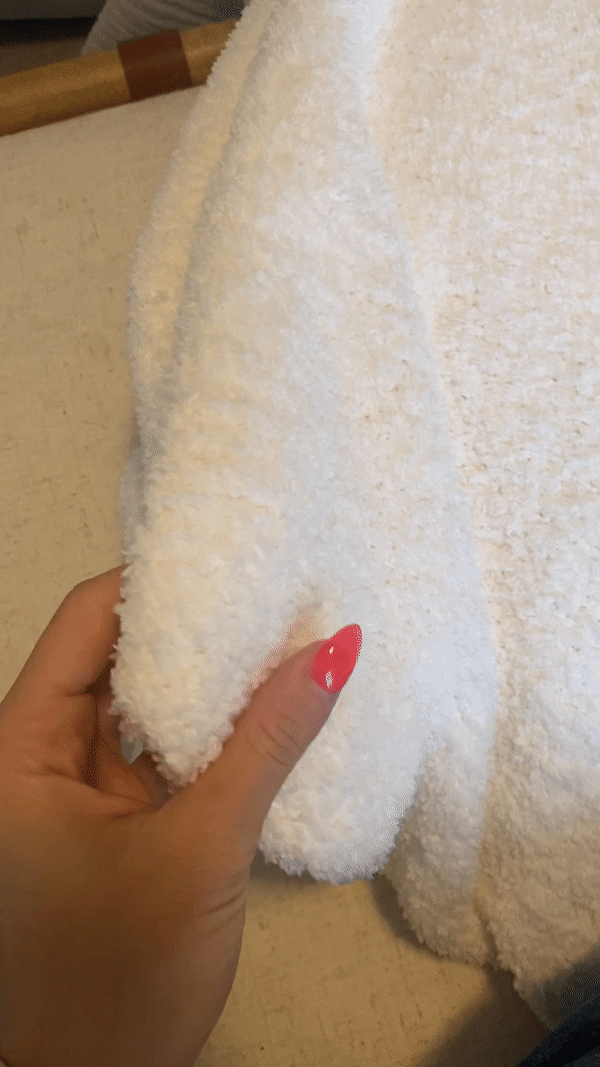 Who This Blanket Is Best For
This blanket is best for anyone who's looking for cozy home finds that aren't astronomically priced yet are just as great quality as higher-priced versions. IMO, anyone who loves being cozy at home will love this blanket, which is why it also makes a genius gift for the holiday season.
Additional Details
This blanket comes in Twin/Twin XL, Full/Queen, and King sizing.
It comes in three colors: Rust, Gray, and White.
To wash it, the brand recommends machine washing it and tumbling dry.
Rating:
Image Source: POPSUGAR / Marisa Petrarca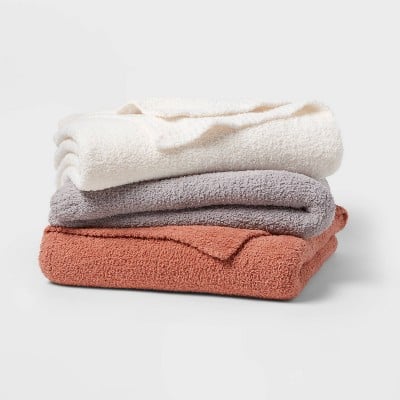 Threshold Cozy Chenille Bed Blanket
Buy Now