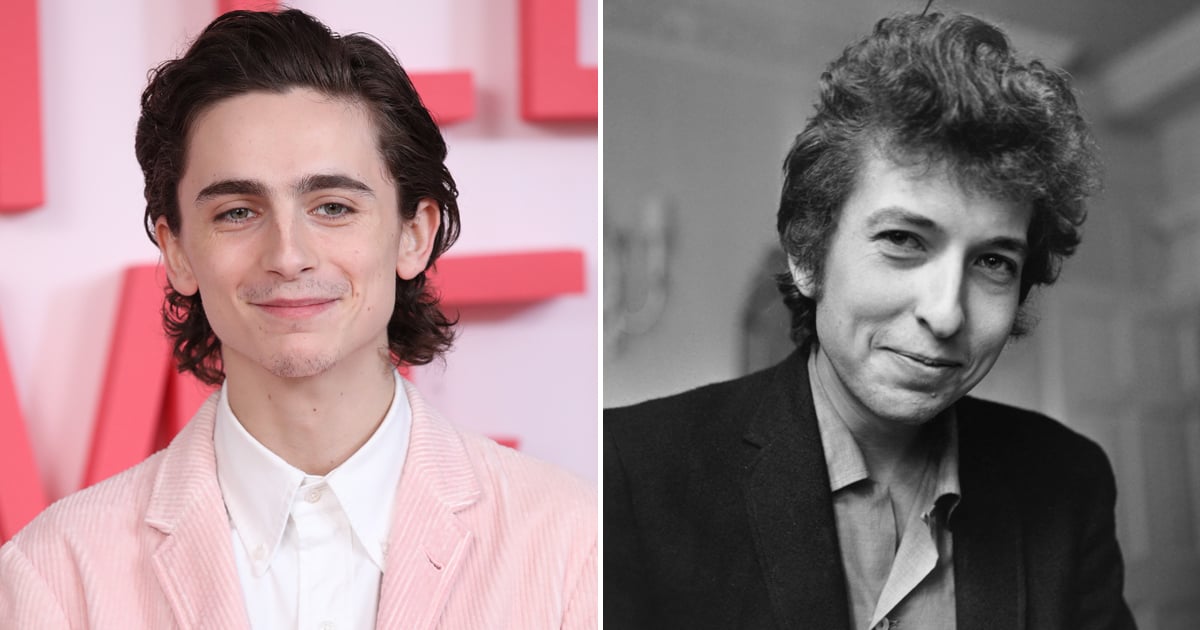 In early 2020, Deadline reported that Timothée Chalamet was in talks to join Rami Malek and Taron Egerton in the ranks of performers who've starred in musical biopics. The young "Bones and All" actor is set to play Bob Dylan in an upcoming biopic directed by James Mangold called "Going Electric."
Details of the film are still scarce, but it appears the movie will be based on the book "Dylan Goes Electric!" by Elijah Wald. It will follow Dylan throughout the '60s and feature his interactions with Joan Baez and Pete Seeger, among other musicians of the time. Dylan's manager Jeff Rosen is set to produce.
There have understandably been delays in getting the biopic off the ground amid the COVID pandemic, but Chalamet updated Variety on the project in a November 2022 interview. "I haven't stopped preparing, which has been one of the greatest gifts for me," he said. "It's been a wonderful experience getting to dive into that world, whether we get to make it or not. But without giving anything away — because I don't want to beat anyone to the punch, and obviously things have to come together officially — the winds that are blowing are blowing in a very positive direction."
Will we get to hear Chalamet sing as Bob Dylan? Considering he sings on screen for his role as Willy Wonka in the "Charlie and the Chocolate Factory" prequel "Wonka," the chances are high.