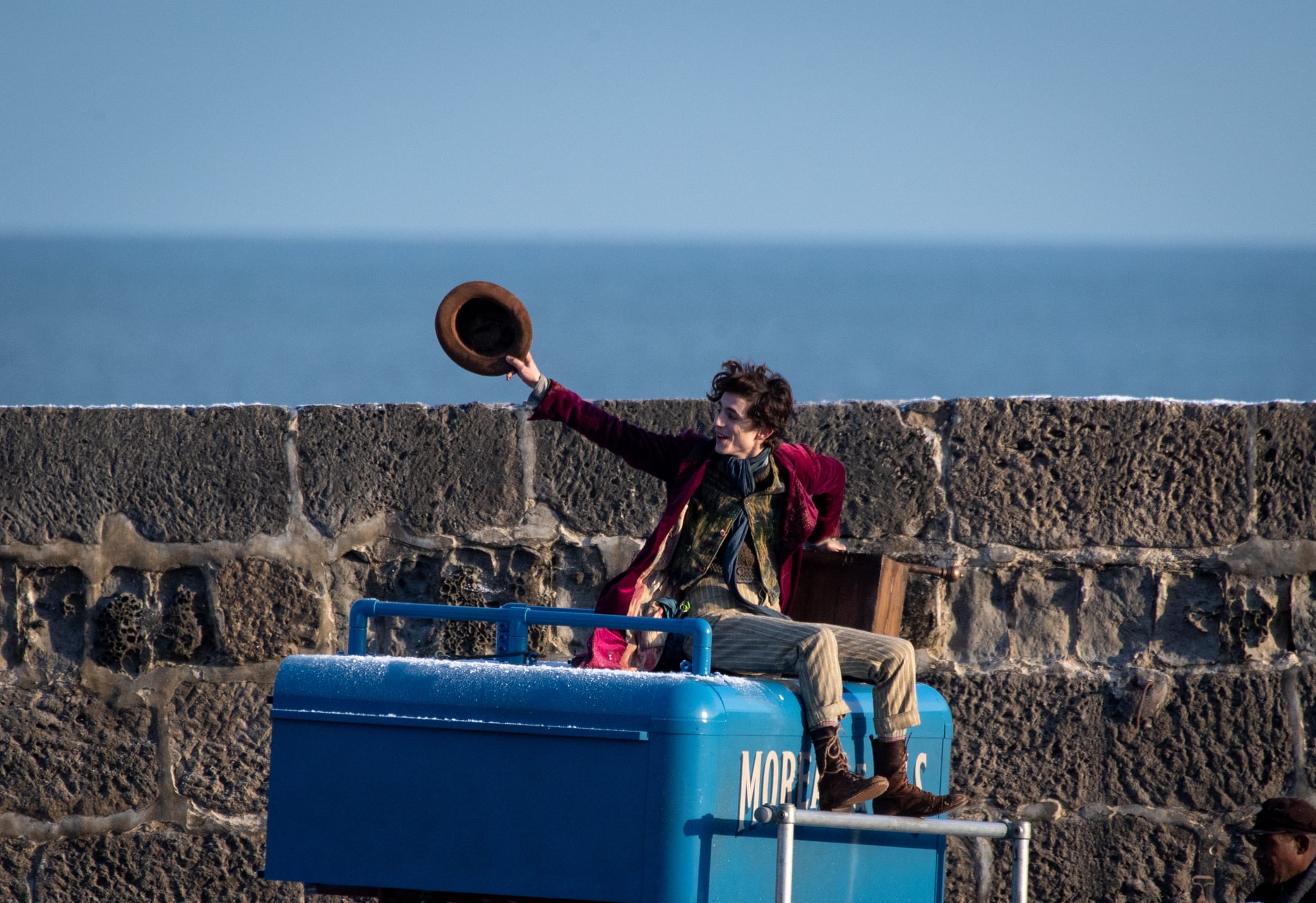 Timothée Chalamet can't wait for audiences to see his rendition of the Willy Wonka origin story in "Wonka." In a new interview with Variety, published Nov. 16, the actor said the film's seven musical numbers were something he was "very excited to jump into right away," devoting much time to his vocal and dance training — some of which took place in a dance studio director Paul King built right on a Warner Bros. lot in London.
Chalamet previously spoke about the forthcoming movie in an interview with British Vogue published Sept. 15, where he responded to social media's hilarious reactions to his "Wonka" casting. During the interview, journalist Giles Hattersley reminded Chalamet of tweets about the film when the first images of him in character were released, including one from Ben Schwartz that read, "In this one, Wonka f*cks."
Chalamet, laughing, said, "You know what's really funny about that is it's so misleading. This movie is so sincere, it's so joyous." He continued of his involvement: "I hate to say it, but the dream as an artist is to throw whatever the f**k you want at the wall, you know? And I guess what I'm realizing is that one's personal life, one's adult life, can be quite boring and the artist's life can still be extraordinary."
Chalamet's casting was first announced in May 2021 and was met with a lot of questions from the internet. Chalamet will be the third onscreen Wonka after Gene Wilder's iconic portrayal in 1971's "Willy Wonka and the Chocolate Factory" and Johnny Depp's take on the character in 2005's "Charlie and the Chocolate Factory." The new movie won't tell the story of Charlie and the other lucky kids who found golden tickets, but rather will be a prequel focusing on Wonka's life before he opened his unsettling candy factory.
"Wonka" filmed in London, and videos of Chalamet on set quickly made their way online, including one of the actor filming a musical number in the street. (It's still unclear if he'll show off his famous rapping skills at any point in the movie.)
We'll have to wait until next Christmas to see the final result, though Chalamet will be busy until then. He stars in this fall's cannibalism love story, "Bones & All," and "Dune: Part II," which is currently filming and also scheduled for a 2023 release. Read ahead for everything else we know about "Wonka" so far.
"Wonka" Cast
In addition to Chalamet, the "Wonka" cast includes Rowan Atkinson, Sally Hawkins, Keegan-Michael Key, Olivia Colman, and Natasha Rothwell.
"Wonka" Release Date
"Wonka" is scheduled to be released Dec. 15, 2023.