Entertaiment
Top 20 Most Followed Female K-Pop Idols On Instagram & 64 Other Idols' Instagram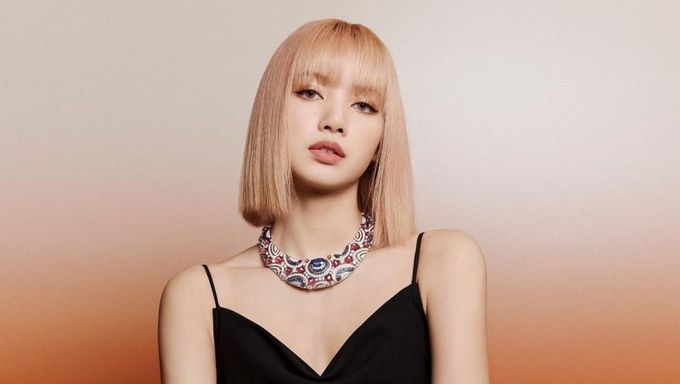 While some idols do not have individual Instagram accounts, more and more are opening them. Some idols have also been gaining followers over the years.
Here are the most followed female K-Pop idols on Instagram and a rough ranking of other idols on Instagram. If you are not following your favorite idols' Instagram, it is time to do so.
All data was retrieved on February 8, 2021, at 20:00 PM KST. We will update regularly.
5. IU – 24.9 million – @dlwlrma
Here are more female K-Pop idols' Instagram follower numbers and accounts.
Over 6m followers
Girls' Generation's SooYoung (@sooyoungchoi), Girl's Day's HyeRi (@hyeri_0609), f(x)'s Sulli (@jelly_jilli)
Over 5m followers
Girls' Generation's HyoYeon (@hyoyeon_x_x), f(x)'s Amber (@amberliu), Red Velvet's Wendy (@todayis_wendy), ChungHa (@chungha_official), Girls' Generation's YuRi (@yulyulk), Girls' Generation's Sunny (@515sunnyday)
Over 4m followers
EXID's Hani (@ahnanihh), MAMAMOO's MoonByul (@mo_onbyul)
Over 3m followers
AOA's SeolHyun (@sh_9513), APINK's Son NaEun (@marcellasne_), BoA (@boakwon), f(x)'s Victoria (@victoria02_02), SISTAR's BoRa (@borabora_sugar), T-ARA's JiYeon (@jiyeon2__), Minzy (@_minzy_mz), NaNa (@jin_a_nana), SISTAR's Hyolyn (@xhyolynx), Lee Hi (@leehi_hi), Kim SeJeong (@clean_0828), IVE's Jang WonYoung (@for_everyoung10)
Over 2m followers
Park Bom (@newharoobompark), AKMU's SuHyun (@akmu_suhyun), APINK's EunJi (@artist_eunji), DIA's Jung ChaeYeon (@j_chaeyeoni), Heize (@heizeheize), T-ARA's HyoMin (@hyominnn),  DAVICHI's MinKyung (@iammingki), MAMAMOO's WheeIn (@whee_inthemood), MAMAMOO's Solar (@solarkeem), former IZ*ONE's Sakura (@39saku_chan), MOMOLAND's Nancy (@nancyjewel_mcdonie_), (G)I-DLE's Minnie (@min.nicha), (G)I-DLE's Yuqi (@yuqisong.923)
Over 1m followers
(G)I-DLE's MiYeon (@noodle.zip), (G)I-DLE's ShuHua (@yeh.shaa_), Ailee (@aileeonline), former CLC's Sorn (@sssorn_chonnasorn), EXID's SolJi (@soul.g_heo), EXID's HyeLin (@hyeliniseo), EXID's JeongHwa (@parkjjongaa), f(x)'s Luna (@hermosavidaluna), WJSN ChengXiao (@chengxiao_0715), SISTAR's DaSom (@som0506), Girl's Day's YuRa (@yura_936), Girl's Day's MinAh (@bbang_93), former IZ*ONE's Kang HyeWon (@hyemhyemu), Weki Meki's Kim DoYeon (@lafilledhiver_), former IZ*ONE's Kim MinJu (@minn.__.ju), former IZ*ONE's Lee ChaeYeon (@chaestival_), former IZ*ONE's Nako (@75_yabuki), former IZ*ONE's Hitomi (@10_hitomi_06), IVE's YuJin (@_yujin_an), former Gugudan's Kang MiNa (@_happiness_o), former GFriend's Kim SoJeong (@onedayxne), former GFriend's YeRin (@every__nn), VIVIZ's EunHa (@rlo.ldl), VIVIZ's SinB (@bscenez), VIVIZ's UmJi (@ummmmm_j.i), former HELLOVENUS's Kwon NaRa (@hv_nara), KARD's SoMin (@somin_jeon0822), Choi Yena (@yena.jigumina), OH MY GIRL's Arin (@ye._.vely618), Kwon EunBi (@silver_rain.__), Jamie (@jiminxjamie), KARD's JiWoo (@_zziwooo0), (G)I-DLE's SoYeon (@tiny.pretty.j), former GFriend's YuJu (@yuuzth)
Did we miss anyone? Let us know in the comments.
Still not following Kpopmap? Follow @kpopmap