Netflix News
What's New on Netflix UK This Week: September 15th, 2023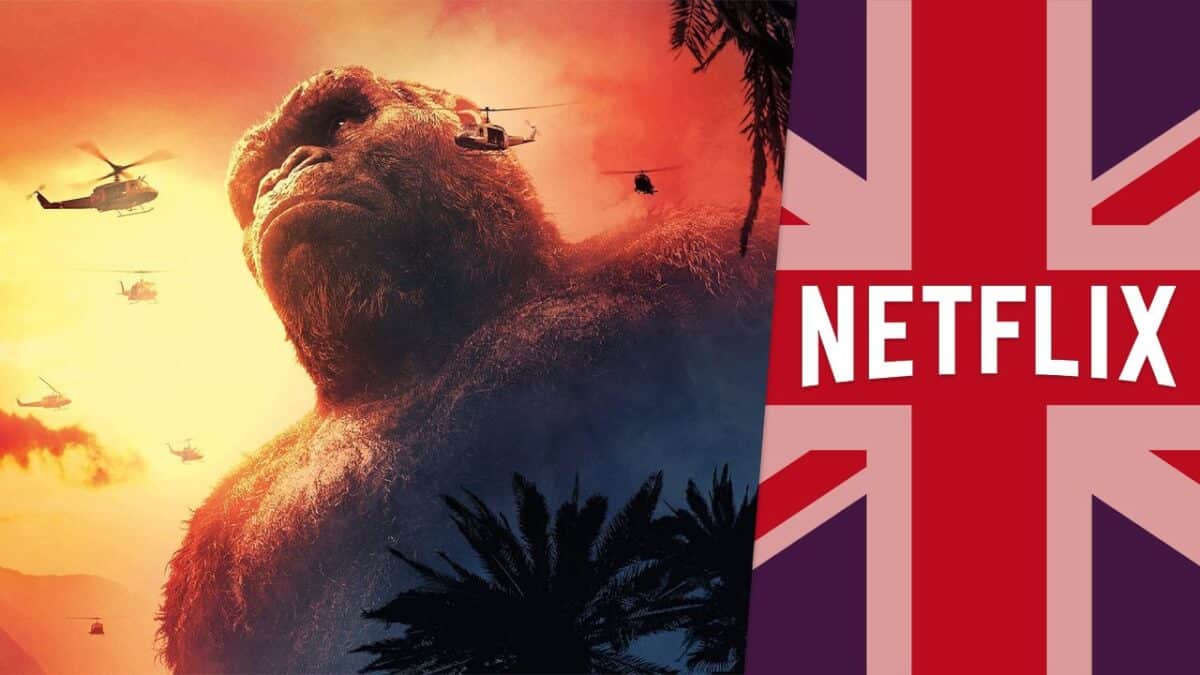 It's been an extremely busy week on Netflix UK this week with the addition of 82 new movies and TV shows to the library.
First of all, here's the past week's top highlights:
---
Kong: Skull Island (2017)
Director: Jordan Vogt-Roberts
Genre: Action, Adventure, Fantasy | Runtime: 118 Minutes
Cast: Tom Hiddleston, Samuel L. Jackson, Brie Larson, John C. Reilly, John Goodman
Outisde of Disney's Marvel Cinematic Universe, one of the most successful cinematic franchises is currently Legendary Pictures' The MonsterVerse which has seen the incredible reinvigoration of cinema's most famous monsters King Kong and Godzilla.
"After the Vietnam war, a team of scientists explores an uncharted island in the Pacific, venturing into the domain of the mighty Kong and must fight to escape a primal Eden."
---
Fight Club (1999)
Director: David Fincher
Genre: Drama | Runtime: 139 Minutes
Cast: Edward Norton, Brad Pitt, Meat Loaf, Zach Grenier, Richmond Arquette
We're not permitted to discuss this film further.
A ticking-time-bomb insomniac and a slippery soap salesman channel primal male aggression into a shocking new form of therapy. Their concept catches on, with underground "fight clubs" forming in every town, until an eccentric gets in the way and ignites an out-of-control spiral toward oblivion."
---
It's Always Sunny in Philadelphia (Season 16)
New Episodes: 8
Genre: Comedy | Runtime: 22 Minutes
Cast: Charlie Day, Glenn Howerton, Rob McElhenney, Kaitlin Olson, Danny DeVito
One of the USA's funniest and longest running shows returns on Netflix UK for its sixteenth season!
"The gang, five raging alcoholic narcissists, run a failing dive bar in South Philadelphia. The gang make up some scheme for sex, money, fame, or any other terrible reason any of them can fabricate. It always goes south however, as the gang's plans blow up in their faces–sometimes even literally."
---
Here Are All of the Latest Additions to Netflix UK This Week
29 New Movies Added to Netflix UK This Week: September 15th, 2023
American Sniper (2014)
Bhola Shankar (2023)
Chicago (2002)
Defiance (2008)
Ehrengard: The Art of Seduction (2023)

N

El Conde (2023)

N

Fight Club (1999)
Free State of Jones (2016)
Freestyle (2023)

N

Hell or High Water (2016)
In Time (2011)
Kong: Skull Island (2017)
Logan Lucky (2017)
Love at First Sight (2023)

N

Mom's Gotta Go (2012)
Morning Glory (2010)
Northmen – A Viking Saga (2014)
Once Upon a Crime (2023)

N

Patong Girl (2014)
Punisher: War Zone (2008)
Rainforest Pixies: The Mysterious Rhynchocyon Shrew of Arabuko (2008)
Ramabanam (2023)
Robinson Crusoe (2016)
Rush (2013)
Save the Last Dance (2001)
Superintelligence (2020)
Swept Away (2002)
The Talented Mr. Ripley (1999)
Tom and Jerry (2021)
9 New TV Shows Added to Netflix UK This Week: September 15th, 2023
Class Act (Limited Series)

N

It's Always Sunny in Philadelphia (Season 16)
Kiri (Limited Series)
Miseducation (Seasonn 1)

N

No Doubt in Us (Season 2)
Surviving Summer (Season 2)

N

The Chosen (Season 1)

N

The Club (Season 2)

N

Thursday's Widows (Limited Series)

N
1 New Reality Show Added to Netflix UK This Week: September 15th, 2023
A Nation of Kimchi (Season 1)
1 New Stand-Up Special Added to Netflix UK This Week: September 15th, 2023
Michelle Wolf: It's Great to Be Here (Limited Series)

N
42 New Documentaries Added to Netflix UK This Week: September 15th, 2023
Anaconda – Silent Killer (2014)
Bama and the Lost Gorilla (2011)
Battlefield Behemoths: A History of the Tank – The World Wars (2019)
Big Bang in Tunguska (2008)
Cheetah Mom (2013)
Crocodiles – The Private Life of Primeval Reptiles (2011)
Cuba's Long Shadow of Remembrance (2018)
Dark Side of Light (2009)
Deep in the Rainforest (2009)
Destination White House – Battles for the Presidency (2016)
Dream Routes (2017)
Encounter in Space (2014)
Expedition Wallacea – The Cradle of Marine Life (2007)
Franco: The Brutal Truth about Spain's Dictator (2017)
Immortal Pompeii (2019)
Inside the World's Toughest Prisons (Season 7)

N

Iwan the Terrible (2014)
Journey to the Amazon: The Forgotten Warriors of Carthage (2016)
Lifting the Veil: Behind the Scenes of Ehrengard (2023)

N

Lions – Mothers' Fight for Survival (2016)
Lions – The Private Life of Big Cats (2016)
Mozambique Minesweeper Rats (2008)
Nazis in the CIA (2012)
Ordinary Men: The "Forgotten Holocaust" (2023)
Stalin's Daughter (2015)
The Great Caucasus (2008)
The Hidden Trail: Tracking Canada's Coastal Wolves (2006)
The Lesser Caucasus – Between Mount Ararat and the Caspian Sea (2016)
The Mysterious Mummified Dogs of Ancient Egypt (2019)
The Search for Hitler's Bomb (2015)
The Secret Lives of Guinea Pigs (2013)
The Secrets at Phaistos – Facts, Finds and Forgery (2016)
The Silicon Valley Revolution: How a Few Nerds Changed the World (2017)
The Women Saved Our Seas (2016)
Trekking the Great Wall (2012)
Wild Germany – Exploring Lusatia (2013)
Wild Italy (2014)
Wild Planet – Lisbon in Jeopardy (2009)
Wild Switzerland (2017)
Wilder Iran (2012)
World War A: Aliens Invade Earth (2017)
Wrestlers (Season 1)

N
---
What are you going to be watching on Netflix UK this week? Let us know in the comments below!