Beauty
Why "Professional" Black-Woman in TV and Movies Have Bobs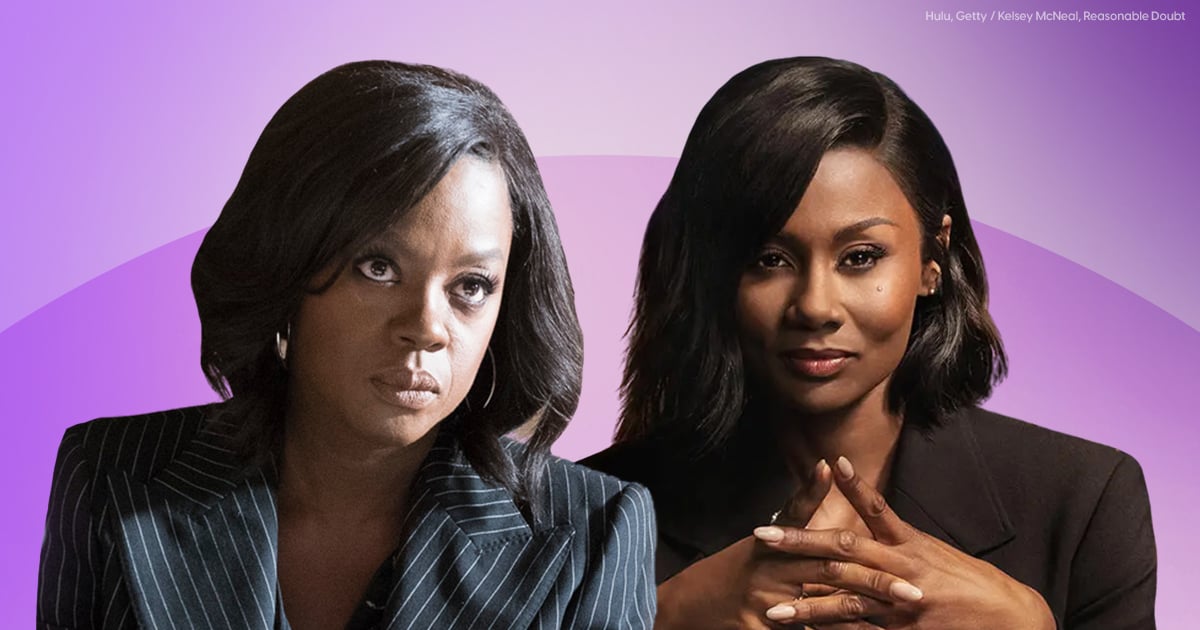 Image Source: Hulu/ Ser Baffo and Photo Illustration by Keila Gonzalez
"Scandal." "How to Get Away With Murder." "Reasonable Doubt." Can you spot what those three TV shows all have in common?
Beyond that each one features a lead character with slightly questionable morals, said characters also have another similarity: their relaxed bob hairstyles. While the shows are fictional, the women's hair does echo a message that is very much a reality for Black women in "professional" settings: that smoother, straighter hair is better. But why are bobs in particular so popular?
The official bob can be dated back as far back as 1909 in Paris, when Antoni Cierplikowski, known as the first celebrity hairstylist, created the cut which was inspired by Joan of Arc. Then "the bob haircut spread to the big screen in the 1960's particularly after it was worn by women like Diana Ross," professional hairstylist Tyrisa Thomas tells POPSUGAR. "It would go on to have a resurgence from 2007 to 2015, when stars like Rihanna and Nicki Minaj had seemingly endless influence over mainstream beauty trends."
This is true. The 2010s was around the time when Rihanna, one of the most prominent Black women in media, was in her "Good Girl Gone Bad" era, and right when Nicki Minaj exploded onto the music scene. During that time, you would've been hard pressed to find someone who didn't have a version of Rihanna's star tattoo, or Minaj's platinum blond hair and signature cat eye — that's how much pull they had over the beauty landscape. So when both Rihanna and Minaj would both go on to try the bob hairstyle, it makes sense the masses also followed suit.
But there might have been a deeper significance for them with the hairstyle and why it may resonate with Black women so many years later: they both wore them to welcome new eras in their careers.
For Rihanna, her bob came as she attempted to shed the demure "good-girl" image that seemingly stuck during the beginning stages of her worklife. For Minaj, it was the look that accompanied her on her journey as a relatively unknown rapper from Queens, New York, to a global superstar. Even Ross wore the look when she first rose to fame as a member of "The Supremes." The common thread? Bob hairstyles were the look of choice for prominent Black women who were stepping into the major stages of their professional lives.
Aside from the influence that pop culture has had on Black hair trends, there's another reason why Black women both on TV and in real life may opt to wear bobs in professional spaces. While activists have been fighting to pass the CROWN Act on a federal level, numerous Black women have opened up about their negative experiences wearing their natural hair or protective styles in the workplace. Gabrielle Union, for example, was reportedly told that her hairstyles were "too Black" while on the set of America's Got Talent. At one point, Congresswoman Ayanna Presseley — before revealing her battle with alopecia — was advised against wearing her hair in Senegalise twists, for fear that it wouldn't look "polished" enough. These situations aren't uncommon for Black women. In fact, the effects are something that the Black community as a whole is still trying to heal from.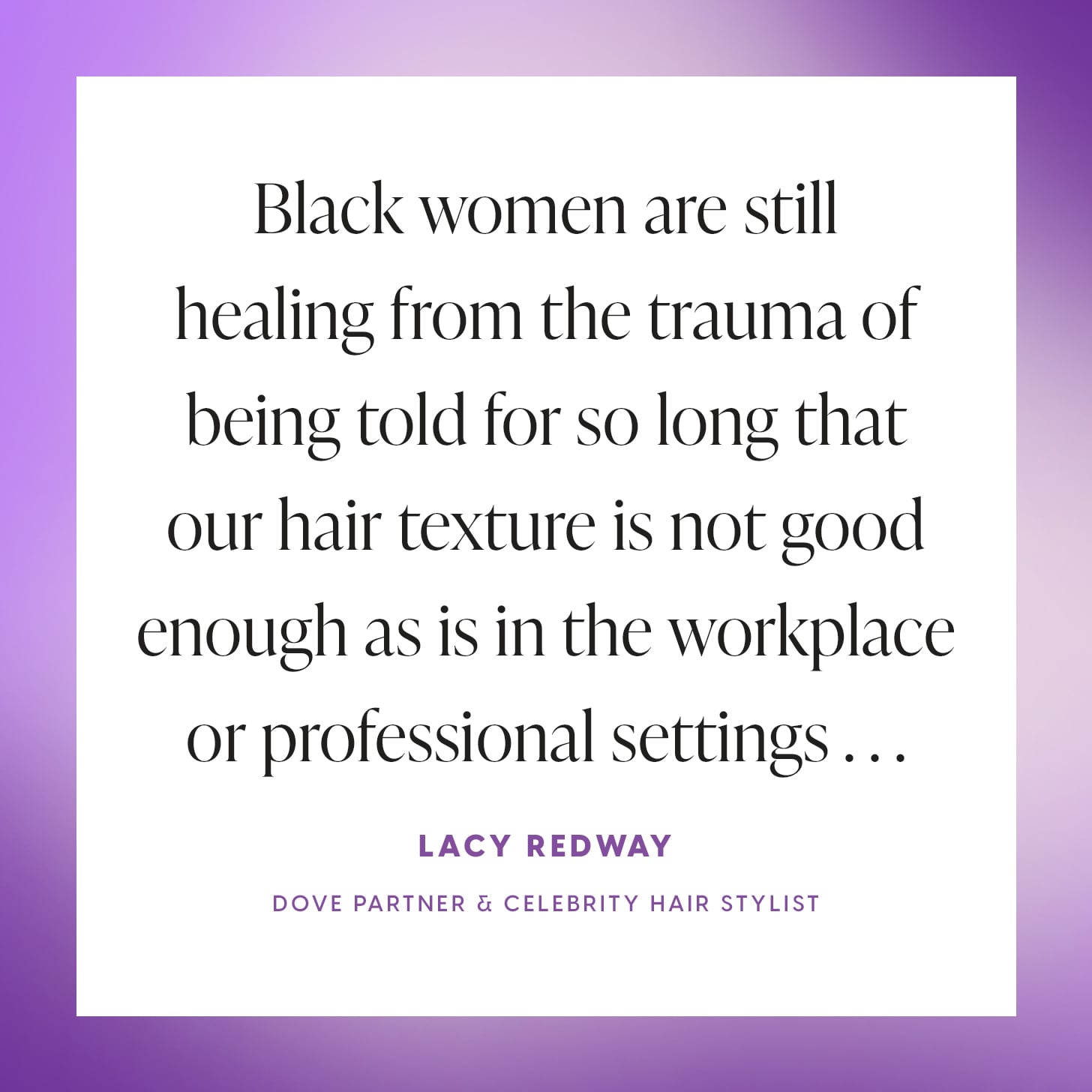 Image Source: Photo Illustration by Keila Gonzalez
"Black women are still healing from the trauma of being told for so long that our hair texture is not good enough as is in the workplace or "professional" setting," Dove partner and celebrity hairstylist Lacy Redway tells POPSUGAR. "Culturally, it has been ingrained in us that in those spaces, smoother hair is simply more digestible. As a result, a lot of women have altered their hair textures so that [what they look like] does not become the focal point of the mission that they are on."
Though bobs have become somewhat enshrined as a part of the "professional" Black woman uniform, Black women, as we know, are not a monolith. Whether the hairstyle really signifies change in a Black woman's life, is a symbol of power and strength, or is simply easier to maintain on a daily basis than other styles, the fact of the matter is: Black women have taken the bob haircut and made it mean something. From braided bobs to asymmetrical bobs and everything in between, the hairstyle looks good and bolsters feelings of confidence. If there's one thing the world can never have enough of, it's confident Black women.
Image Source: Getty/Kelsey McNeal Contributor Ser Baffo/Hulu and Photo Illustration by Keila Gonzalez