Beauty
Zoë Kravitz's Blond Mixie Haircut on the Cover of GQ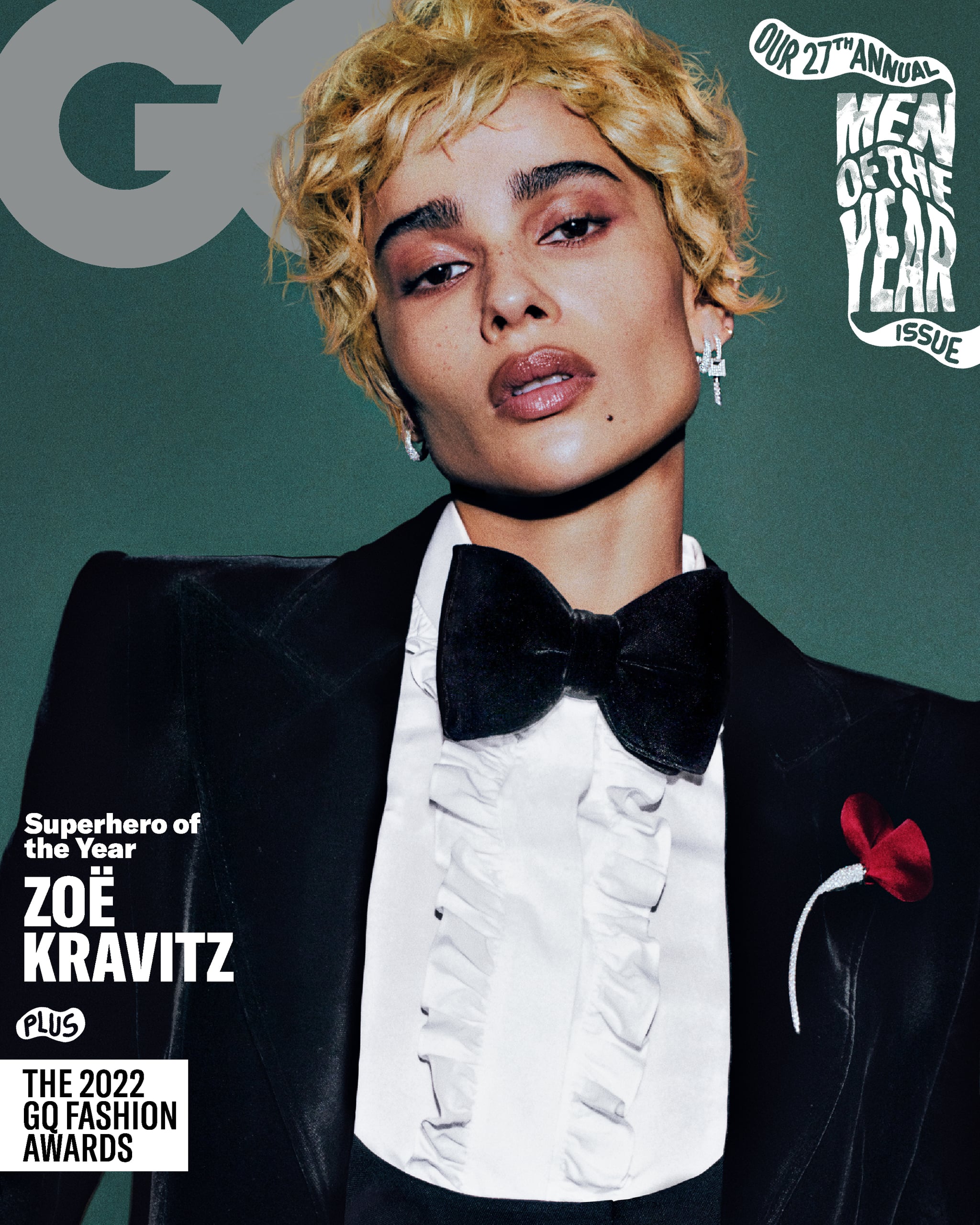 Image Source: Steven Klein/GQ
The party doesn't start until Zoë Kravitz walks in. The "Batman" actor is one of GQ's three cover stars for their November 2022 Men of the Year issue, and she cleaned up nicely for the occasion, dressed in a full velvet tux and debuting an edgy, yellow-blond mixie styled by hairstylist Nikki Nelms. The trendy "mixie" cut has already taken hair salons by storm, combining the best parts of the pixie and mullet hairstyles into one daring look.
More specifically, as previously explained to POPSUGAR by celebrity hairstylist Jenny Cho, "A mixie is an edgy haircut that is longer in the back, like a mullet, and short, like a pixie, in the front." In Kravitz's case, her wispy blond curls framed her face and were kept relatively short all the way to the nape of her neck, emphasizing her strong facial features and chic styling.
"Mixie as a haircut feels uniquely different from what we've been seeing but also has a slight '70s retro vibe that feels familiar," Cho said. It has the kind of nostalgic energy that adds to the old-school glamour Kravitz emulated on the cover, while still feeling plenty avant-garde. Previously, we've seen the style on celebrities like Charlize Theron, who kept the back of her haircut even longer, and Bella Hadid who styled her mixie with micro bangs for a Michael Kors campaign. The mixie is a versatile haircut that can be worn a variety of ways, but Kravitz's take on the trend is an indisputable win.